The best restaurants open on Thanksgiving
Enjoy your turkey dinner at these Austin restaurants open on Thanksgiving this year—no cleanup required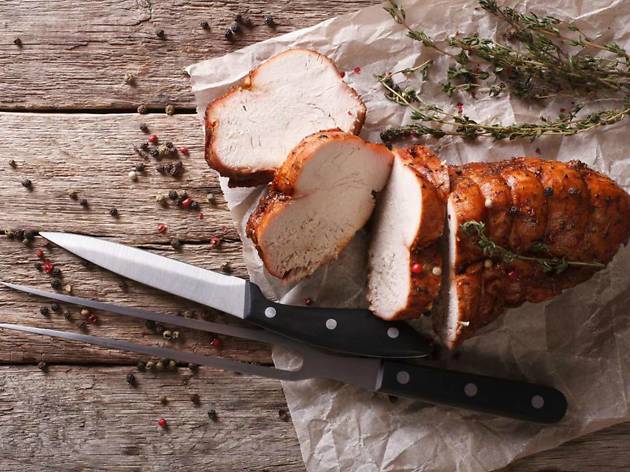 There are plenty of reasons to make reservations at restaurants open on Thanksgiving. Everyone feels all warm and fuzzy about the holiday until it actually arrives—and then chaos reigns. Why hasn't the turkey defrosted? Who's putting together the yams? Can we just go to a dive bar? Sigh. You could dine at one of Austin's best BBQ restaurants or gorge yourself on steak at the city's top steakhouses, but wouldn't it be nice to feast on an actual Thanksgiving dinner—without the cleanup? That's exactly what a handful of Austin restaurants are offering this year—here are some of our favorites.
RECOMMENDED: Thanksgiving in Austin
Austin restaurants open on Thanksgiving
Want a killer pie for dessert?
Slices come from neighborhood bakeries to Austin's top fine-dining restaurants to a solid barbecue joint.
More to explore