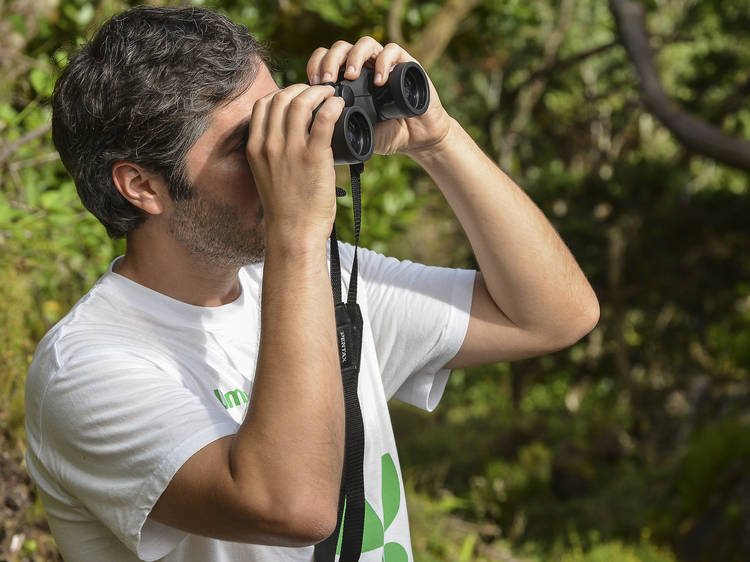 ©AZORESPHOTOS.VISITAZORES/Pedro Borges
Bird watching
Head in the clouds
Do you want to go to Corvo in October? Good luck. It's already sold out.
Why is such a tiny island lost in the middle of the Atlantic booked up in the low season? The answer is in the sky. Specifically in the birds which, at that time of year, migrate across the ocean and stop on the island to rest.
This makes Corvo an appealing destination for bird watching, and explains why the modest Comodoro Guest House - the island's largest accommodation provider with 14 rooms - gets so full.
The island is of great ornithological interest, not just because of the birds that call it home, but also for those that visit it. Mallards, ducks, herons and common snipes regularly land on Caldeirão mountain.
There are also woodcocks and wood pigeons, cagarros, Eurasian wigeons, northern wheatears, snow buntings and ruddy turnstones. The best person to show you Corvo's passerines is Dutch guide Gerbrand Michielsen. Find out more on www.gerbybirding.com.