The best hotels in the Azores
Traditional or modern; luxury or homey; in the middle of nowhere or close to everything. Trust us, these are the best hotels in the Azores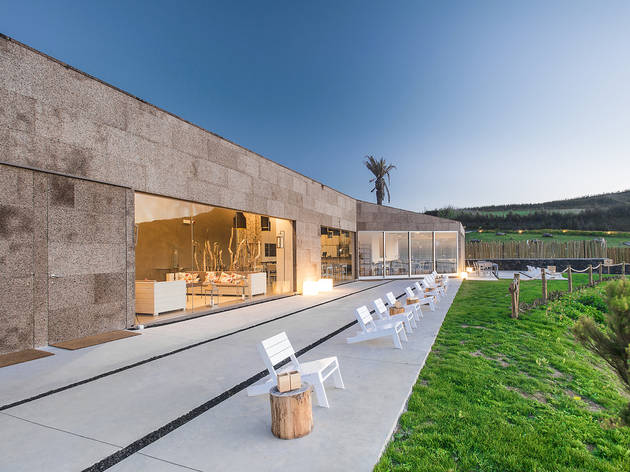 There are nine islands and we have 21 suggestions. Sleeping in one of these hotels is in itself an Azores experience not to be missed. Have you already decided where you're going to sleep after all this walking and swimming?
The best hotels in the Azores
The best hotels in the Azores
More around the Azores
It's the island of trails and extreme sports, of tinned tuna and island cheese (the real queijo da Ilha). But it's also, and perhaps more importantly, a paradise of fajãs, these stretches of land formed by lava on the coasts of the Azores Islands. You don't have a fear of height, we hope?
Exactly how many islands in the world present so much beauty and diversity in such a small piece of land? In the Azores - even in the Azores - there are no other. Forget photo filters: you won't need them there.
It's the second most populated island in the Azores, but it is number one in terms of nightlife. Terceira is a mandatory pitstop for whoever goes to the Atlantic in search of surprising landscapes - or of a place to organise the invasion of Iraq. Whatever your intentions, we've got you covered.