The spritz crawl
This Venetian concoction is back in style. We show you five spots where you can sip to your heart's content
Sitting on a terrace sipping spritz brings back memories of Venice in the sunshine, when the tide is low and you can walk freely to your favourite square to share drinks with friends. Whether you prefer yours on the bitter or the sweet side, the time is always right for a spritz and a few snacks. Here's where you can get your Venetian treat without leaving Barcelona.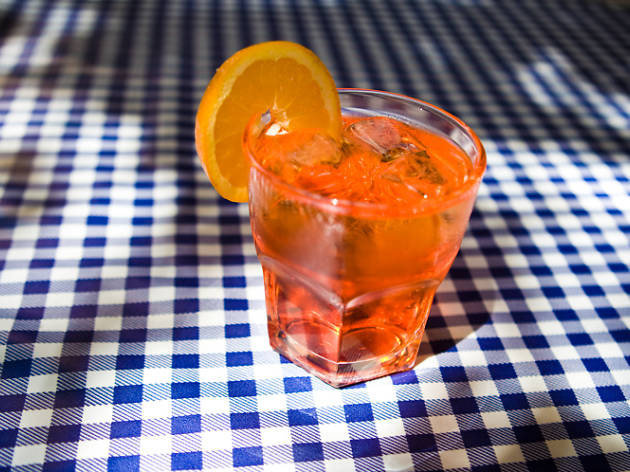 In this lovely colourful little corner of the 1950s, the aperitif has become an art form. In addition to a fine selection of wines by the glass and well-drawn barrel beer, they also serve vermouth from Reus and spritz, a cool, sweet drink typical of northern Italy. Do not leave without trying the delicacies that emerge  from their kitchen: from classic anchovies to dishes au gratin and lasagna, as well as their toasts and tapas. Check out their blackboard to get an idea.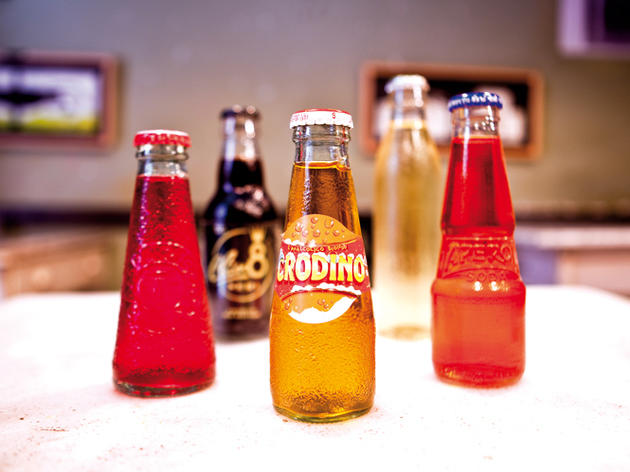 It's incredible how easy it is to make guests happy with little details and, above all, with an authentic cuisine that is made with love. That is the philosophy at this delightful Italian restaurant. There's only one thing they want: and that is to please you. Located near the majestic Palau de la Música, this restaurant with its Neapolitan flavours and colours is a delight, especially for those who have had the good fortune to visit Naples and try its many tasty dishes. You might be surprised when a friendly Neapolitan waiter comes to show you the packet of pasta he suggests that you try. The care they put into their dishes makes this place better than most other Italian eateries. It's no coincidence that it's a favourite among young Italians living in Barcelona.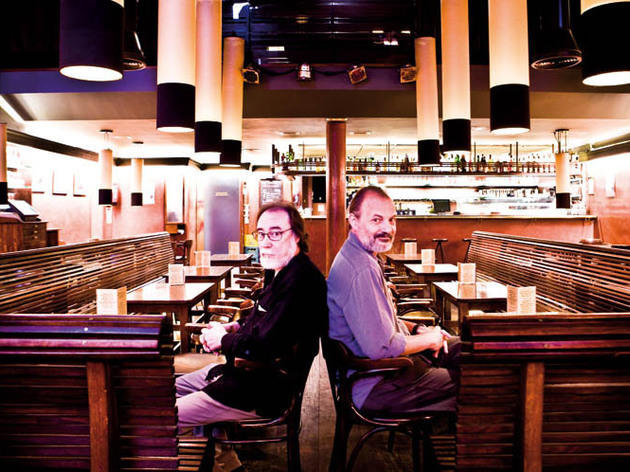 Salambó has become a local landmark in Gràcia, and it's worth a visit just to experience its numerous attractions: the interior is mainly made up of wood, which gives it the feel of a neighbourhood bar, there are two pool tables and a modern clientele who come because of the food and the proximity of Verdi Park cinema. This is the perfect place to have a coffee or a glass of something else that is very popular here: the cocktails. They have a good list of cocktails, like the Roma (grappa and cream), the Mèxic (tequila, cream and chilli) and the Bombó (condensed milk, chocolate and Cointreau).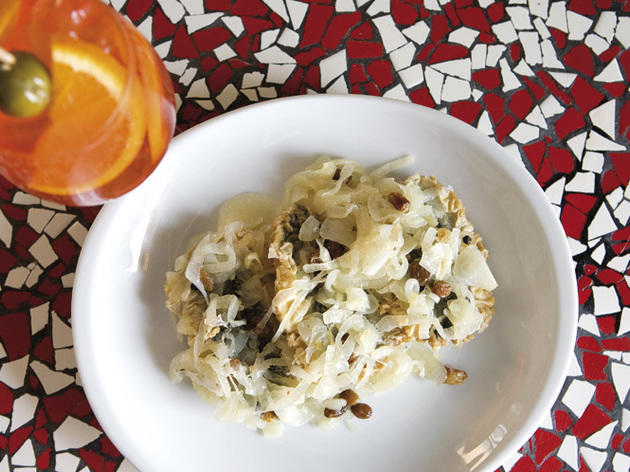 At this lovely, laid-back bar by the sea, the Colombo twins from the Xemei restaurant serve special sandwiches (panini and tramezzini) that are very unlike the ones you normally find in Barcelona. They also have daily specials like cod mantecato, and all kinds of Italian Venetian snacks. And they have spritz!