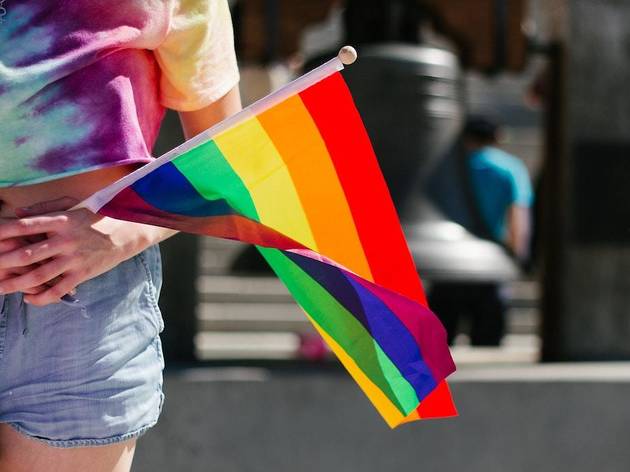 The five best LGBTQ+ things in Barcelona that you can do right now
With the usual big Pride gatherings mostly on hold this year, we've found ways you can celebrate in Barcelona right now
With the month of June in Barcelona come the first warm days, the longest nights, the start of summer, bonfires on the beach and LGBTQ+ Pride celebrations. The official day of celebration isn't until June 28, so we end up painting everything rainbow-coloured in anticipation the whole month. Every year more activities are organised to promote LGBTQ+ visibility and advocate for the community's rights throughout the month of June. This year looks to be a strange one in the history of Barcelona Pride, as we look for ways to celebrate without mass demonstrations, concerts, or the usual opening speeches to kick off the big parade in Plaça Universitat, followed by plenty of parties. But don't worry, the Barcelona LGBTQ+ scene is working on alternative ways to celebrate and commemorate, as much as possible, a month full of Pride.
RECOMMENDED: Pride Worldwide 2020
Great ways to celebrate Pride in Barcelona
This year Barcelona Pride was to be held from June 25 to 27, but now the organisers are opting for a safer, virtual programme. The organising committee has reached an agreement with local TV broadcaster Betevé so that the week of June 27 features special programming to celebrate Pride! BCN. Plus, the content can be viewed from anywhere in the world online. Some 32 social entities take charge of planning this Virtual Pride to host debates, talks, interviews and performances. Says Ferran Poca, president of the Pride! Barcelona Organising Committee, 'We don't want people to forget about us, we want them to be able to see us from their homes, with friends or family.' Get together with yours for a sense of community as well as plenty of entertainment.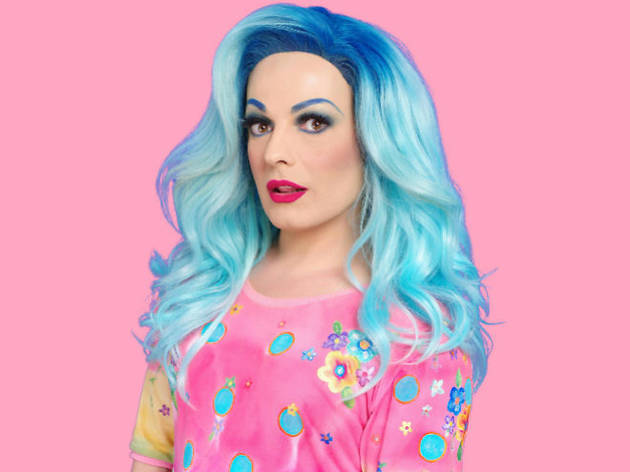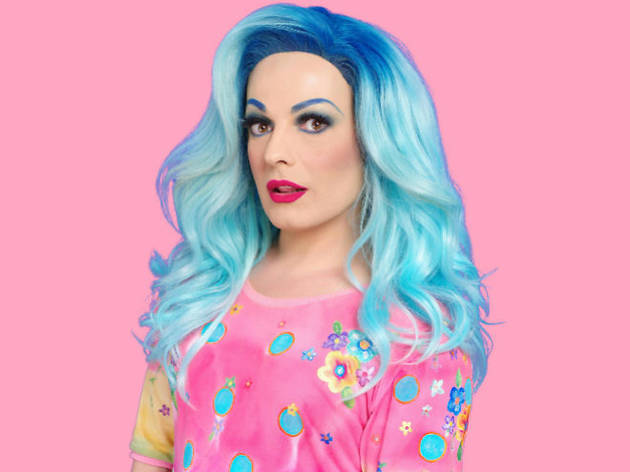 Photograph: 'La Prohibida'
Primavera Sound has had to cancel this year's edition, but the organisers are hoping that will be made a bit less painful with their Nits del Fórum (Nights at the Fòrum) summer concert series featuring 70 live performances at the Parc del Fòrum. With all the acts going on between July and September, there will also be room for one of the Barcelona's favourite parties in recent years, Churros con Chocolate.
This perfect combination of fun music, electronic hits and the famous sugary snack will make for a fab session on the stage called 'SomosLas, Churros con Chocolate. The ambience of the Fòrum'. At the moment, sessions brought to you by Monterrosa and La Prohibida are scheduled for June 27, during Pride week; singer Javiera Mena is slated to appear on August 8; and Soraya + Sharonne on June 28, on International Pride Day. In the coming days, more performances will be confirmed to take place on this stage dedicated to the LGBTQ+ 'ambience'. Note that space is limited, and you can already book yours via the website.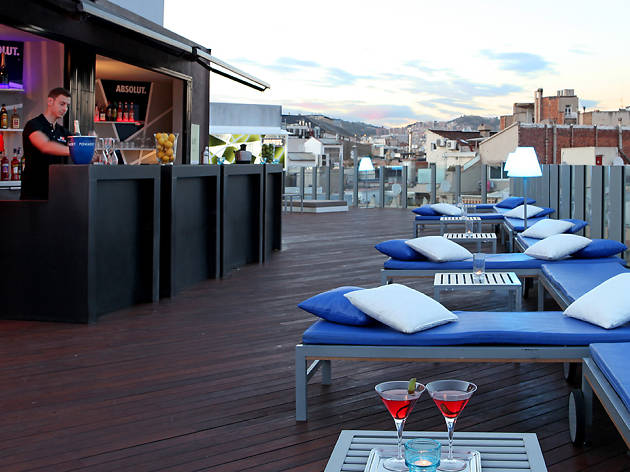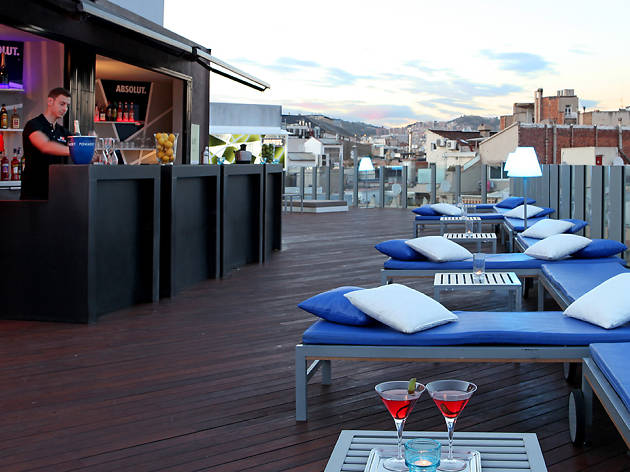 ©Marco Pastori
The quantity and quality of Barcelona's rooftop bars are a source of pride for the city. Many outdoor terraces are gradually opening, and we expect a vast majority will be active by the middle of June. One of them we've got our fingers crossed for is atop Hotel Axel, Barcelona's premiere gay hotel that's also got one of the best views in town.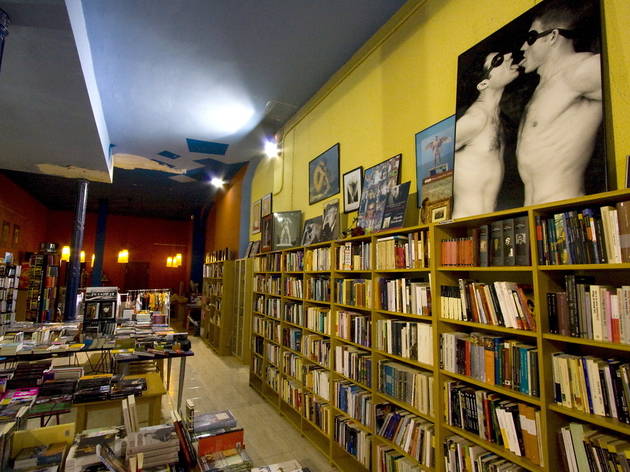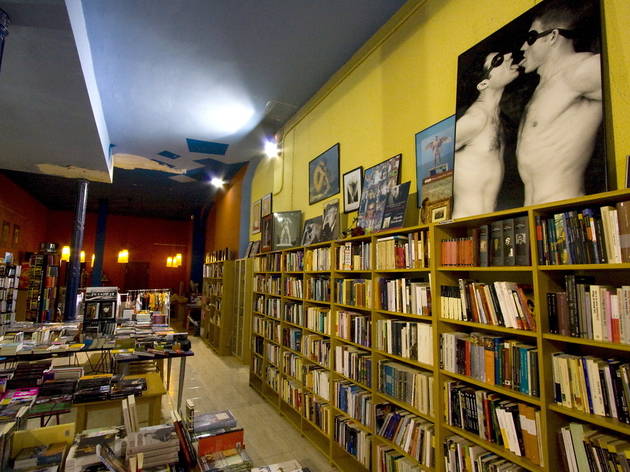 © Greg Gladman / Time Out
The Llibreria Antinous is a benchmark for LGTBQ+-themed bookshops in Barcelona and Catalonia. After more than two months with its doors closed, Antinous reopened on May 25 with all the safety measures in check and a limit on how many patrons can enter at once, yet with more energy than ever. On June 17, 18 and 19, author Sebas Martín is making an appearance to sign his tome The next 17, 18 and 19 June will host a book signing by Sebas Martín featuring his new erotic graphic novel, 'Todos los hombres del dibujante' (which translates to 'All the illustrator's men').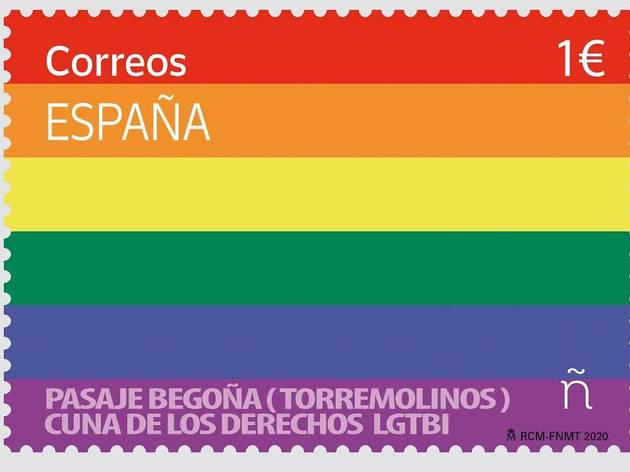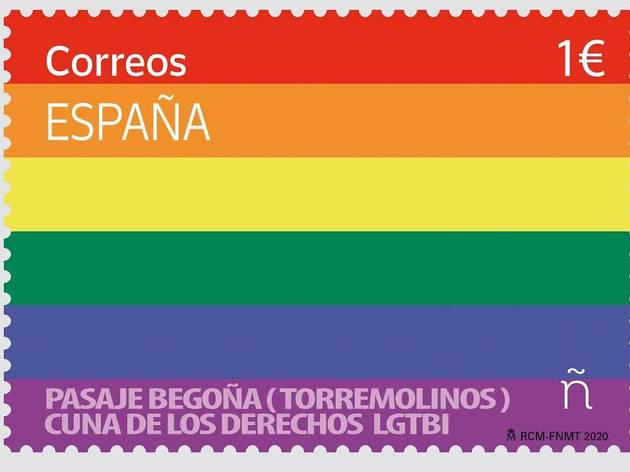 Photograph: Correos
Spain's postal service, 'Correos', has been selling stamps for years that pay tribute to or celebrate important dates on the calendar. Coinciding with the celebration of Pride this year, Correos launches a stamp featuring the LGTBQ+ flag. There are loads of reasons throughout history to more than justify a rainbow flag stamp, but in this particular case, homage is paid to Pasaje Begoña, a small street in Torremolinos, where sexual freedom was celebrated throughout the 1960s, and which was a hub for activism and struggle for LGTBQ+ rights during and after the Franco era.