Time Out's complete guide to Primavera Sound 2013
Everything you need to know to make the most of the best music festival of the season
A peek at the programme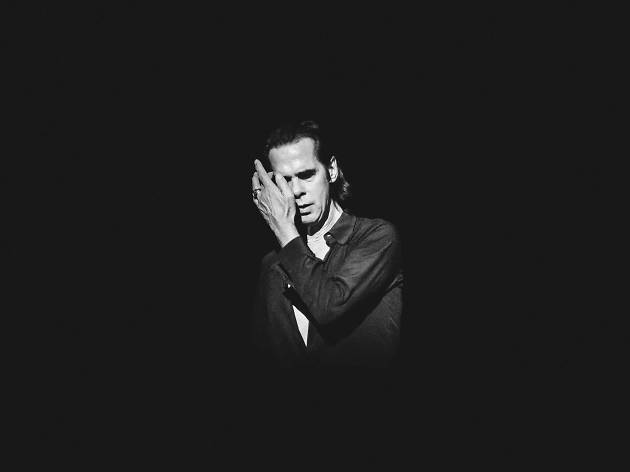 They've been to Barcelona several times before, in intimate venues and huge festivals such as Primavera Sound, but never before have they performed outside the festival setting in a space as large as Palau Sant Jordi. This marks a new milestone for Australian singer/songwriter Nick Cave and his Bad Seeds (Warren Ellis, Martyn Casey, Thomas Wydler, Jim Sclavunos, George Vjestica and Toby Dammit), who aim to fill Sant Jordi with all the emotion and sadness they've created with 'Ghostseen' (2019), their 17th album, which seems to be, after 'Skeleton Tree' (2016), a very personal album for Cave following the death of his teenage son Arthur, in 2015.
The 20th edition of Primavera Sound will not be on in June 2020, or in August 2020, as it had been announced in April 2020. Instead one of the world's most popular music festivals is slated to celebrate its 20th anniversary in June 2021, it was announced in May 2020. If you already had a ticket in hand, it will still be valid for the newest dates, but if you'd rather ask for a refund, you can do so as of June 3, 2020. Some of the big names announced at the start of June 2020 for the 2021 edition were already on the bill for 2020, and some are new. Among them are Charli XCX, FKA Twigs, Beck, Iggy Pop, Bad Bunny, Tyler the Creator, Massive Attack, Tame Impala, Gorillaz, The Strokes, Jorja Smith, Koffee, Pavement, Idles, Caribou, Bikini Kill, Chromatics, Dinosaur Jr., Yo La Tengo, Maria del Mar Bonet, and Manel. Also taking the stage will be three biggies on the Catalan urban music scene – Bad Gyal, Yung Beef and C. Tanga – and classics like Einstürzende Neubauten, Shellac and Autechre (in the Fòrum Auditorium). Other acts that have been announced are Jessica Pratt, Jamila Woods, Jehnny Beth, Caroline Polachek and Les Savy Fav. The latest confirmations include the likes of Doja Cat, Mavis Staples, PNL, BICEP, Jeff Mills and Kehlani.
Attention heavy metal fans: Iron Maiden are playing just one date in Spain on their current tour, and it's July 25 at Barcelona's Olympic Stadium. The English outfit are on the European leg of their Legacy of the Beast greatest hits world tour that started in 2018. The biggest Iron Maiden concert in Barcelona to date will give you all their biggies – those tunes you've seemingly known forever and that have given birth to modern heavy metal. Get ready for a show full of pyrotechnics and theatrics: giant zombies, fencing combat, air raids and explosions, images from classic Iron Maiden songs onstage and more. The concert is set to be a festival metal that spans generations. It's promoted by Madness Live and Primavera Sound, and it's not the first time the famous festival has banked on heavy metal, but it is the first time they've put on a heavy metal stadium concert. Opening acts won't disappoint either: in Australian band Airbourne you'll hear influences by the likes of Aerosmith and fellow Aussies AC/DC; and out of New Zealand it's Within Temptation with their symphonic and melodic sounds.
More concerts
Festival detox