The best of flamenco in Barcelona
The city's flamenco scene is booming. Barcelona is full of bars, restaurants, tablaos, dance schools and every kind of event at which flamenco takes centre stage. Ready to feel the duende?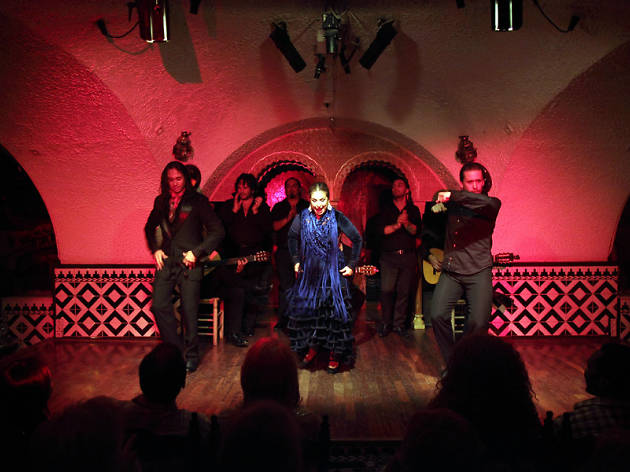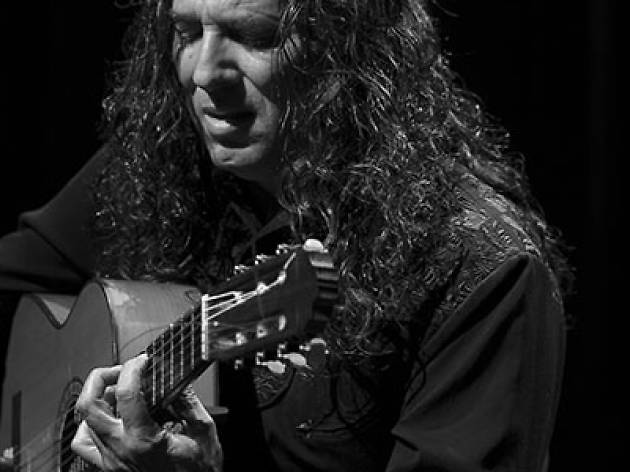 De Cajon Festival
It's one of those announcements it's a pleasure to make: Barcelona's flamenco festival is back! After a two-year break, Time Out and The Project have joined forces to organise 5 concerts under the De Cajón! banner between 27 October and 8 November, as part of the Barcelona Jazz Festival.
Surely, this is the most authentic 'tablao' in town, it seems an Andalusian 'fair' stand and nothing has changed since it was founded nearly three decades ago. On Thursdays they give Sevillanas classes but the place also has the ideal atmosphere for dancing 'rumba' and party. There are costumers of almost all ages, but all of them are happy to relax while having some tapas and a 'rebujito'.
Read more
Bar Leo pulses to the rhythm of upbeat rumba tunes, hand-picked by the clients on a coin-operated jukebox, the floor covered in paper napkins, toothpicks and sawdust. This legendary tapas bar in Barceloneta is a temple to Barcelona's home-grown rumba style, the walls plastered with photos of late flamenco star Bambino. A flamenco outpost in the heart of the touristified seafront district.
Read more
A venue guaranteed to come as a pleasant surprise to anyone who thinks the Poble Espanyol is just for tourists. El Tablao de Carmen boasts a spectacular regular line-up of dancers, including charismatic and talented brothers Tete and Yiyo. Don't miss the chance to see the latter, tipped by many as the next Joaquín Cortés. The food is serious business too: the menu is the work of Juanjo Martínez, head chef at El Capritx de Terrassa (with one Michelin star) alongside his brother Artur.
Read more
The Tablao Cordobes has brought the best of Spanish flamenco to the heartof the Rambla since 1970. It's been an obligatory stop for Barcelona visitors for decades, with an interior decor inspired by the Granada's Alhambra palace and a constantly changing programme of live flamenco performances.
Buy tickets
Read more
The venue next door to El Suculent is much more than an appendix to the main restaurant, even though it's officially just a bar: you'll find tapas that combine imagination and tradition in exactly the right proportions. Such as, for example, their ultra smooth mussel paté, or the Swiss Roll made with Russian salad. They have a predilection for creative offal dishes, and the authentic feel of an Andalusian tavern. The live rumba and flamenco concerts on Thursday nights are a Raval classic.
Read more
A flamenco institution where you can dine on tapas while watching a real flamenco show - one that will hit all the buttons for tourists and locals alike. OK, it's unashamedly mainstream and squarely aimed at the cruise ship crowd, but it packs enough of a punch to make even the most skeptical concert-goer's jaw drop.
Book now
Read more