The best nightlife in Barcelona
Ready to go out? Check out our guide to the best nightlife in Barcelona, including techno, house and disco club nights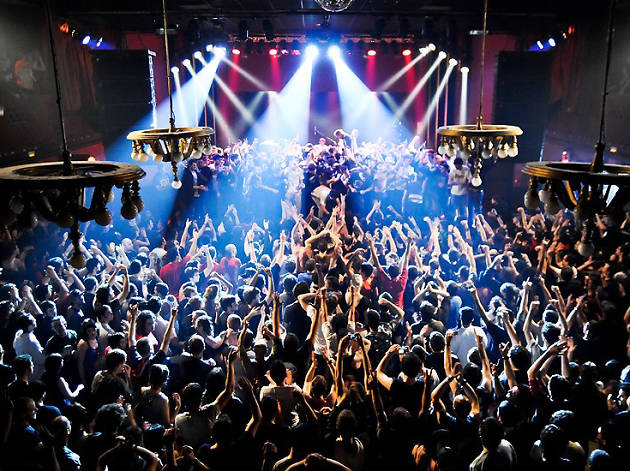 Nightlife in Barcelona is as wild as you want it to be, and you can find a club night, session or party every night of the week at the best clubs in Barcelona. Whether it's a weekly club night you find you can't skip, a monthly session you keep marked in your calendar, or an irregular party that you simply must plan your holidays around, you'll find them on this list. There's a beat to suit every mood here: techno, disco, house, hip hop, rock, dubstep, reggae... you get the point. So don your finest clubbing gear, keep your eyes peeled for your favourite DJs, and head straight for the dance floor. Looking for somewhere to pre-drink? Then hotfoot it to one of the city's best bars or live music venues first.
RECOMMENDED: Full guide to the best clubs in Barcelona
Best nightlife in Barcelona
Running for over a decade, this week-opener at Sala Apolo claims to be Europe's biggest rock 'n' roll party. Regular hosts Mad Max and Soren do all they can to disrupt the Monday monotony with sets that span rock, pop, indie, garage, electro and whatever else they think it will take to get the room moving. Its slogan is 'we come, we dance, we rock', while Mad Max describes Nasty Mondays as 'a party for normal people who like rock'.
This alternative karaoke festival started up over a decade ago and now tours around, but it always comes home to Sidecar, more or less once a month. Anti-Karaoke is part concert, part karaoke, and a complete blast. Obsessive fans tend toward rock performances and dressing up, but anyone can get involved and you can choose from a huge range of genres, all under the watchful eye of MC, US comedian and actor, Rachel Arieff. There's no screen to follow, so you'd better know your stuff, though if you do lose your way they've got the lyrics on paper.
It's been more than a decade since Gon and Pau started their adventures on the experimental fringes of electronic music at Nitsa@Apolo, and they're still going hard. With an upbeat soundtrack of '90s house, served with plentiful helpings of disco, boogie and soul, Libido has become an institution. The line-up mainly comprises local DJs, though to mix things up a bit they also invite monthly international guests, among them Rick Wilhite, Mr Mendel, Jovon and more.
Weekend sets at Nitsa feature local names such as Marc Piñol, DJ Kosmos and DJ Fra, plus international acts including Aphex Twin, Jamie xx, Carl Craig and Ellen Allien. Ever since it started back in 1993, Nitsa has been on the lookout for new sounds and performers to bring to the stage. Intense nights of techno, house and electro await, and you might hear some hip hop or UK bass as well. And if that wasn't enough, in Apolo's more low-key La [2] space, you've a brilliant backup.
Barcelona's pocket-sized version of Berlin's Berghain keeps pulling in big names in international techno. The city's only true remaining techno club has an uncompromising music policy that mixes local regulars – Gus Van Sound, Olmos, Uroz – with label nights and special guests.
Club Marabú at Astin in Sala Apolo is the trap and dancehall club night Barcelona needed. With a '90s aesthetic, promoters Canada and Drakis have devised a monthly party whose USPs are musical eclecticism and an out-of-control dance floor.
Live acts, DJs and roots music make for an underground vibe at this long-running Wednesday club night. Reggae, hip hop and soul feature heavily at Caníbal in Sala Apolo, but you'll also hear dubstep, drum 'n' bass and jungle thrown into the mix. An excellent mid-week choice for a night on the town.
City Hall sets out to govern Barcelona's electronic music society, and Happy Techno, a weekend party dedicated to new-age and old-school dance music, is the rule of the land. DJs such as Lexlay, Pisano, Noe Gy and more get revellers in a frenzy on the dance floor, both indoors at City Hall and outdoors over the summer in collaboration with Go Beach Club at their Happy Techno Open Air parties.
Prefer your music live? You're in luck...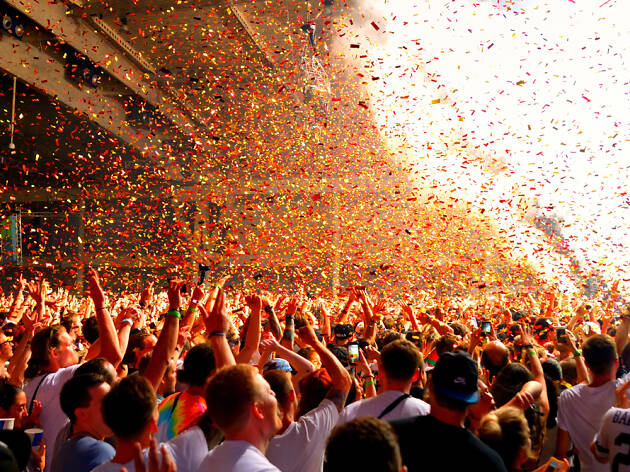 Barcelona is a city brimming with music that spans genres. Concert halls, bars, and big clubs invite all kinds of acts to their stages, from freshly pressed indie bands to globally famous international superstars.