The other Ramblas in Barcelona
Explore the restaurants, bars and shops on Barcelona's promenades and boulevards made for walking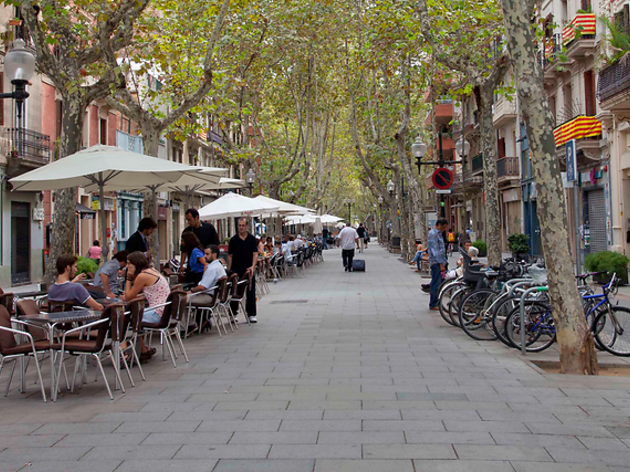 Everyone knows La Rambla, the mile-long strolling boulevard in the heart of the city. Stretching from Plaça Catalunya to Barceloneta, it's often the first stop on most tourists' must-see lists. Shops, restaurants, stalls, street performers, human statues and a carnival atmosphere make this infamous street a prime tourist trap. While it may deserve one walk-through during your stay, there are plenty of other ramblas scattered throughout the city that will give you outstanding gastronomy and shopping with a local flare. On these lesser-known streets, you can also get a glimpse into the neighbourhoods whose diversity, colour and soul are personified by a pavement.
Rambla del Raval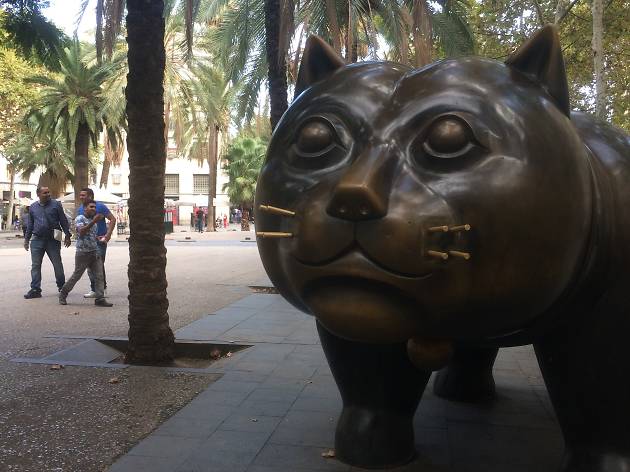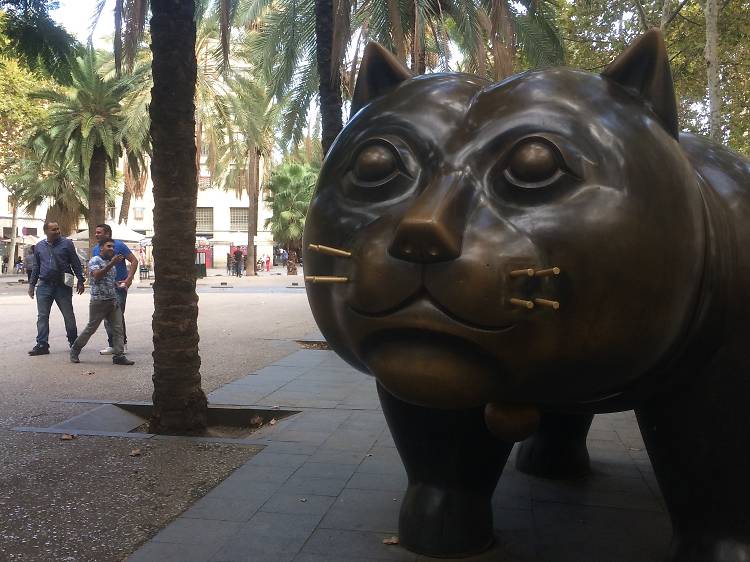 Like La Rambla, the Rambla del Raval is home to restaurants, terraces and a slew of different languages. But this addition to the Raval is a tiny rambla in the heart of what was once Barcelona's most seedy neighbourhood. Historically known for its nightlife, prostitution and crime, the Raval quarter has changed significantly since the city's public works project started in 1995. And the Rambla del Raval became the heart of cultural and social happenings during this revitalisation. Today there are still remnants of a dark past, but nowadays the Rambla del Raval is a hipster's paradise and a haven for multinational residents. The immigrant community has driven the diversity, art and energy of this up-and-coming neighborhood and added gastronomic gems like Kilim. Middle Eastern travel agencies, kebab restaurants and giant palm trees line this 250-metre boulevard where you'll see a lot of tattoos and skateboards. In late afternoon, the Rambla fills with kids scurrying after their parents, backpacks in tow. Twenty-somethings especially love the area for the inventive chupitos at La Rouge (No 10), the jazzy Caipirinhas at Ambar and the cocktails at Barraval. If you're feeling brave, scramble up the back of El Gato del Raval for a picture with Raval's iconic chubby cat.
Get the Raval's best burger at this bar covered in fairy lights. Distressed floors, chandeliers and decorative bikes make the perfect atmosphere for innovative eats. Home-made chips, great service and a killer dessert menu make this joint a true gem.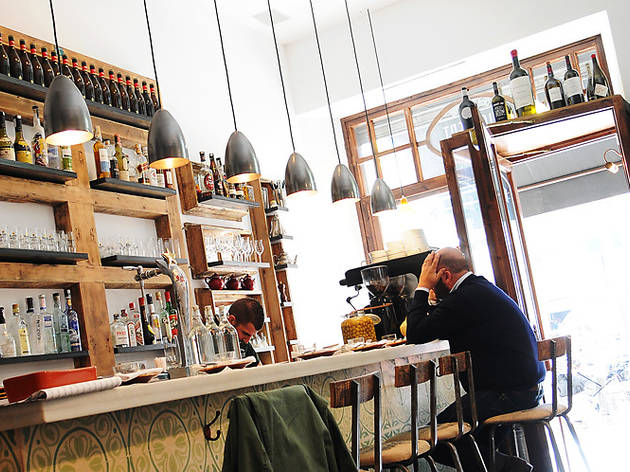 For a more upscale tapas experience, the wood-panelled Suculent is another stop on the Rambla del Raval. It's a little pricey, but their oxtail is one of a kind.
Apart from their extensive cocktail list, BarRaval has a stellar selection of pastries, donuts and cakes. Perfect for a good breakfast filled with plenty of coffee and friendly staff. Plus, when the weather's fine, you'll want to relax with your order on their lovely terrace.
Rambla de Catalunya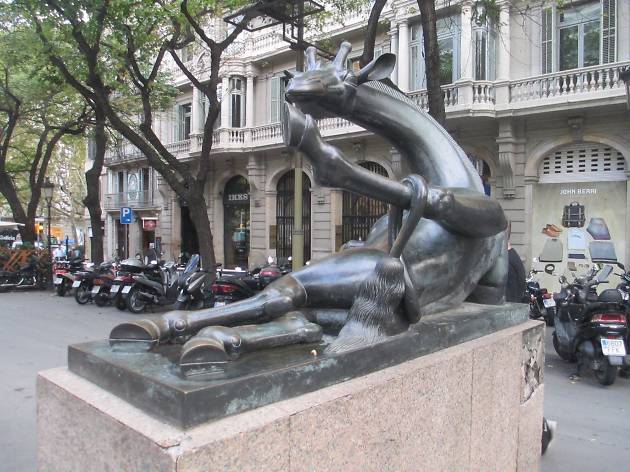 Beginning with the seductive giraffe on Diagonal, this 'other' rambla stretches 1.3 km to Plaça Catalunya. The Rambla de Catalunya is as classy as the Rambla del Raval is creative. Set in the Eixample district, its elegance can be seen in the people who use the rambla as a catwalk. The wealth of the area seeps through in the suits, heels and school uniforms worn by the locals strolling this grand boulevard. La Siberia (No 15) is where these folks must shop. Furs, leathers and feathers garnish the clothes of this opulent, wood-framed shop with a marble stoop. Continue down the rambla and, as if you were meandering along a street in Paris, the graceful buildings stand prominent over the trees. Their embossed prints provide the little colour dotted along the street. The rounded street corners are kept consistent with the rest of Eixample. This area is known for chic shopping, with an occasional eatery dropped in. Make sure to stop into Colmado Quilez, a gourmet shop selling specialty cheeses, wines and caviar. If you're feeling a little more creative, browse the bright racks of Dr Bloom (No 30), a cosy boutique selling locally made clothes in a wide range of textures, prints and patterns.
Wine bottles line the walls while barrels stand above the bar. Although it gets pretty busy, the food and friendly staff are well worth the cramped, narrow space inside, and there's a great terrace space outside if you prefer. With its old-style charm, La Bodegueta is packed with locals chowing down on traditional Spanish and Catalan eats.
While the tantalising smell of this dimly lit 'cerveseria' may get you in the door, the giant chandeliers, flower arrangements and air of peaceful elegance will make you stay awhile. The place is run like a ship deck and their tapas are a force to be reckoned with. Trust us, it's worth the wait.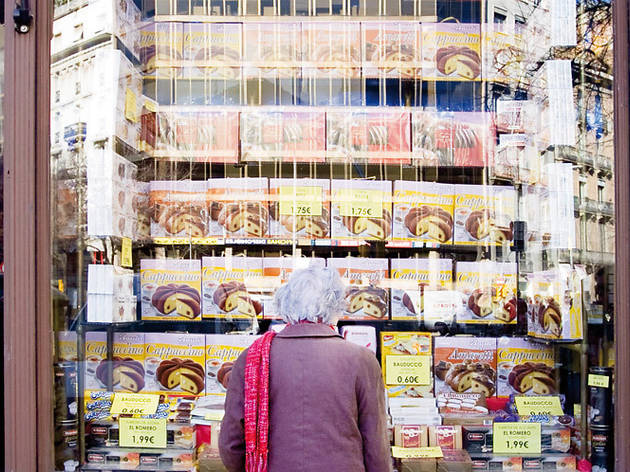 'Colmados' – old-school grocery stores – are relics of the local way of shopping before the invasion of the supermarket. This is one of the few surviving examples in the Modernista Eixample, with floor-to-ceiling shelves stacked full of gourmet treats, including local preserved funghi in cute mushroom-shaped bottles (Delicias del Bosque), and the store's own-label caviar, cava, saffron and anchovies.
Rambla del Poblenou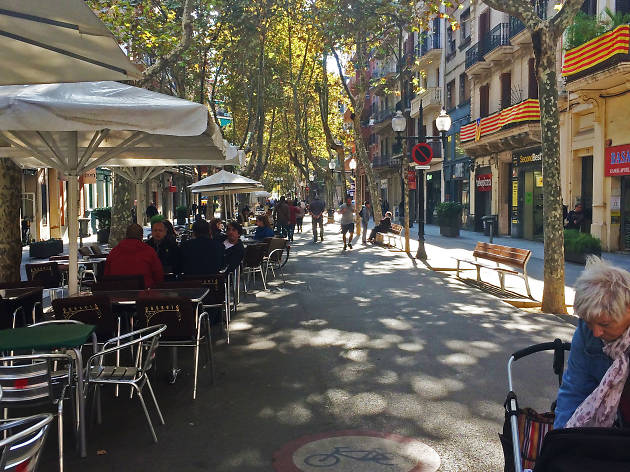 © Abby Narishkin
Somewhere between the elegance of Rambla de Catalunya and the diversity of Rambla del Raval lies Rambla del Poblenou, a cultural hub for the once-industrial neighbourhood. Dating back to 1853, this boulevard has helped in the development of Poblenou. Unlike other ramblas, Rambla del Poblenou is home to pharmacies, banks, shops and plenty of dogs – on and off leads. On this rambla you'll come across just as many locals dragging shopping trollies as visitors with suitcases. In the morning, older folks take their walks while the sweet smell of pastries fill the air. The best place to sample some is Cruixent, where they hand-make their extensive list of breads right there in the window. In the evening, visitors and joggers take to the street while the local eateries roll out their terraces – Pibe is one, and there you can get one of the best hot dogs in Barcelona. Continue down the rambla all the way to the end, and spend a peaceful evening breathing in the sea air overlooking Platja de Bogatell.
Restaurants, Sandwich shop
This dimly lit bar rocks low-hanging lights made out of beer mugs over its bright red booths. Enjoy one of their salads or burgers, but make sure to try one of the hot dogs they've been cooking up since 1974.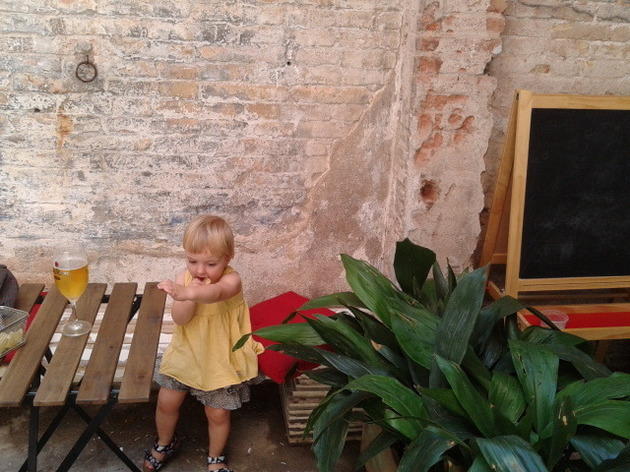 Bars and pubs, Tapas bars
The helpful staff will talk you through the wide selection of tapas on their Spanish-only menu. Order off the chalkboard or put your faith in the staff recommendations. If weather permits, savour their dishes, especially the fresh octopus, in their courtyard dining space.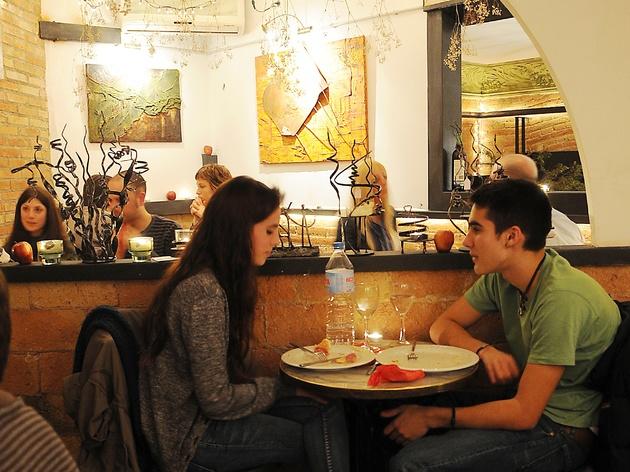 Exposed brick walls and fairy lights make this authentic Catalan restaurant perfect for a romantic evening. They're known for their meats, butchered in-house, their fresh cheeses on display in the bar area, and their wines, lined perfectly along the wall. Make sure to book a table in advance because this place fills up.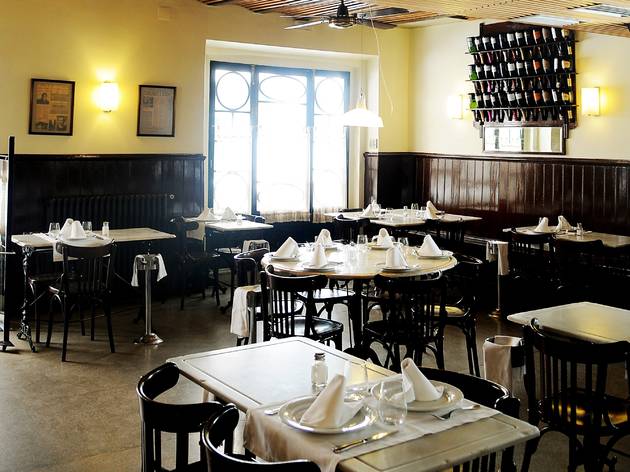 Restaurants, Fish and seafood
Although not on the Rambla del Poblenou, this hidden gem just three blocks off the main boulevard deserves a special shout-out for its spectacular fish creations and pristine interior. El Pescadors serves up an unmatched dining experience overlooking the twisted Ombu trees that fill the Plaça de Prim.