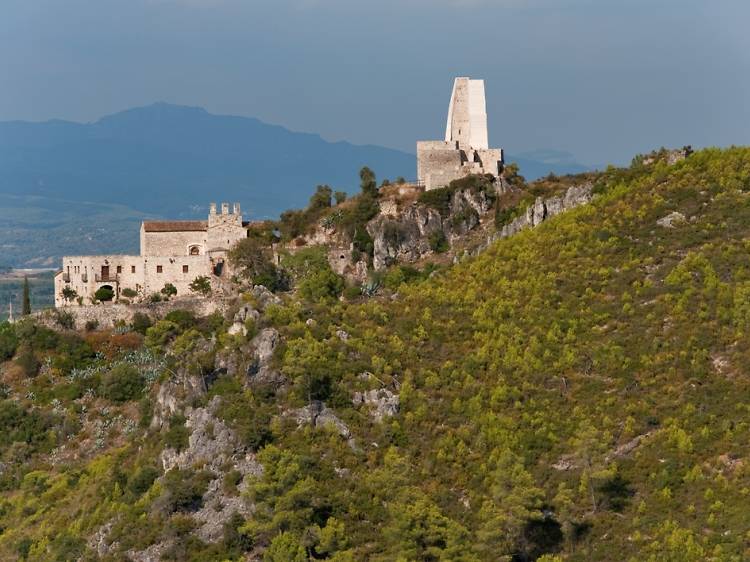 © Josep Cano
Afternoon day 1: The first castle
Upon arriving in the region, we go up to Subirats Castle, an excellent viewpoint to get an idea of what surrounds us and the many vineyards in the municipal area of Subirats.
We have references to the castle dating back to the year 917 and it was the first construction of these characteristics in the region. The master or homage tower stands proud before the visitor marking the highest point of the building. Partially rebuilt ‒ the castle suffered its biggest destruction in the 17th century, during the War of Els Segadors ‒, inside we will find some surprises, such as a stone from the Via Augusta around 2,000 years old that was converted into a sarcophagus. It is in the so-called Millennium Hall. The castle museum, opened four years ago, displays other interesting pieces, such as coins, old bells or the stretchers used for hundreds of years to carry the deceased of the nearby country houses along the path of El Ordal to the church of Sant Pere de Subirats.
This former church of Sant Pere has been the shrine of the Virgin of la Fontsanta since 1726 and is located on a lower level of the fortress. It is also worth visiting. It has a single nave ground floor, with side chapels and a semicircular apse partly carved out of the rock.