Public transport
Get to know Barcelona's public transport system, and take advantage of the easy-to-use and afforable city buses, metro system, trams and local trains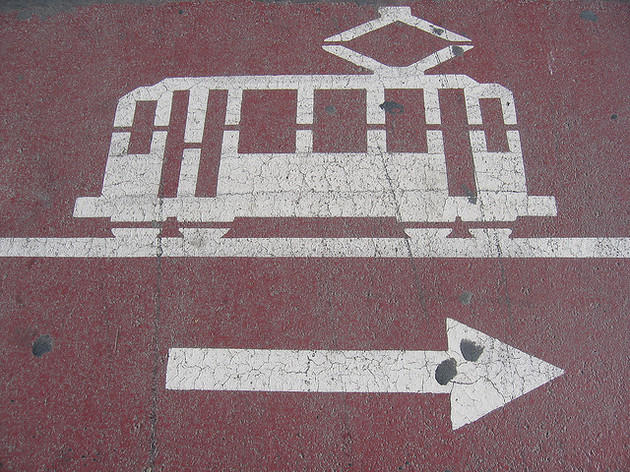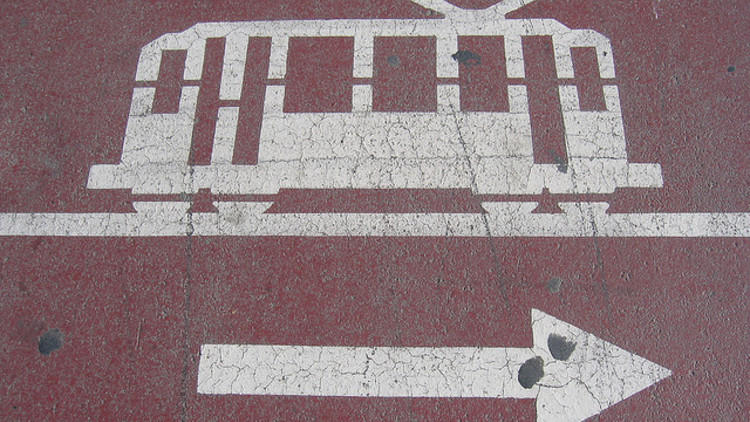 Although it's run by different organisations, Barcelona's public transport is now highly integrated, with units on multi-journey tickets valid for up to four changes of transport (within 75 minutes) on bus, tram, local train and metro lines. The metro is generally the quickest and easiest way of getting around the city. All metro lines operate from 5am to midnight Monday to Thursday, Sunday and public holidays; 5am to 2am Friday; and non-stop on Saturday. There are night buses that run all night, to areas not covered by the metro system.

The metro map is divided into zones, and the farther the zone is from the centre of the city, the more expensive the journey.

Local buses and the metro are run by the city transport authority (TMB). Two underground lines connect with the metro, run by Catalan government railways, the FGC. One runs north from Plaça Catalunya; the other west from Plaça d'Espanya to Cornellà. There are six tramlines following two main routes, though they are of limited use to visitors.

FGC information
Vestibule Plaça Catalunya FGC station (93 205 15 15/www.fgc.net)
Open Mon-Fri 7am-9pm.
Other locations FGC Provença, FGC Plaça d'Espanya.

TMB information
Main vestibule, Metro Universitat, Eixample (93 318 70 74/www.tmb.cat)
Open Mon-Fri 8am-8pm.
Other locations Vestibule, Metro Sants Estació, Metro La Sagrera, Metro Diagonal. Journeys in the Barcelona urban area have a flat fare of €2.15, but multi-journey tickets (targetes/tarjetas) are better value. The basic ten-trip targeta is the T-10 (Te-Deu in Catalan, Te-Diez in Spanish; €9.30), which can be shared by any number of people travelling simultaneously; the ticket is validated in the machines on the metro, train or bus once per person per journey.

Along with the other integrated targetes listed below, the T-10 offers access to all five of the city's main transport systems (local RENFE and FGC trains within the main metropolitan area, the metro, the tram and buses). To transfer, insert your card into a machine a second time; unless 75 minutes have elapsed since your last journey, no other unit will be deducted. Single tickets do not allow free transfers.

You can buy T-10s in newsagents, as well as on the metro and train systems (from machines or the ticket office), but not on buses. More expensive versions of all targetes take you to the outer zones of the metropolitan region, but the prices listed below will get you anywhere in central Barcelona, and to the key sights on the outskirts of the city itself.

Integrated targetes (multi-journey tickets)
T-10 Valid for ten trips; each ticket can be shared by two or more people. €9.95.
T-70/30 Gives 70 trips in any 30-day period; can be shared. €59.50.
T-50/30 Gives 50 trips in any 30-day period; can be used by only one person. €42.50.
T-Día A one-day travelcard; can be used by only one person. €7.60.
T-Mes Valid for any 30-day period; can be used by only one person. €52.75.
T-Trimestre Valid for three months; can be used by only one person. €142.
T-Jove Valid for three months unlimited journeys; for under-25s only; can be used by only one person. €105.


Other targetes
Hola BCN! 2, 3, 4 & 5 Dies: two-, three-, four- and five-day travelcards on the metro, buses and FGC trains. Also sold at tourist offices. Can be used by only one person. €14, €20.50, €26.50 and €32.
Many bus routes originate in or pass through Plaça Catalunya, Plaça Universitat and Plaça Urquinaona. However, they often run along parallel streets, due to the city's one-way system. Not all stops are marked, and street signs are not always easy to locate.

Most routes run 6am-10.30pm daily except Sundays. There's usually a bus every 10-15 minutes, but they're less frequent before 8am, after 9pm and on Saturdays. On Sundays, buses are less frequent still; a few do not run at all. Only single tickets can be bought from the driver; if you have a targeta, insert it into the machine behind the driver as you board.

Night buses
Nitbus information 902 023 393.
TMB information 93 318 70 74/www.tmb.cat.

There are 16 urban night bus routes, most running from around 10.30pm-11.30pm to 4.30am-6am nightly, with buses every 20 to 30 minutes. Most pass through Plaça Catalunya. Fares and targetes are as for daytime buses. Plaça Catalunya is also the terminus for all-night bus services linking Barcelona with more distant parts of its metropolitan area.
Regional trains to Sabadell, Terrassa and other towns beyond Tibidabo depart from FGC Plaça Catalunya, those for Montserrat from FGC Plaça d'Espanya.

All trains on the RENFE local network ('Rodalies/Cercanías') stop at Sants but can also be caught at either Plaça Catalunya and Arc de Triomf (for Vic and the Pyrenees, Manresa, the Penedès and Costa del Maresme) or Passeig de Gràcia (for the southern coastal line to Sitges and the Girona-Figueres line north). The metro is the easiest way to get around Barcelona. There are eight lines, each colour-coded:
L1 (red)
L2 (purple)
L3 (light green)
L4 (yellow)
L5 (dark blue)
L9 (orange)
L10 (light blue)
L11 (dark green)
Timetables
Mon-Thu and public holidays: 5am-midnight
Fri and the eves of public holidays: 5am-2am
Sat and the eves of 1 Jan, 24 Jun and other holidays: Opens at 5am, then continuous service
Sun: continuous service until midnight
24 Dec: 5am-11pm.

Lines T1, T2 and T3 go from Plaça Francesc Macià, Zona Alta, to the outskirts of the city. The fourth line is more useful to visitors and runs from Ciutadella-Vila Olímpica (also a metro stop), via Glòries and the Fòrum, on to Sant Adrià (also a RENFE train station). The fifth line follows the same route, splitting off at Glòries to go on to Badalona.

All trams are fully accessible for wheelchair users and are part of the integrated TMB targeta system. You can buy integrated tickets and single tickets from the machines at tram stops.

Tram information
Trambaix (900 701 801/www.trambcn.com) Open Mon-Fri 9am-7pm (phone lines 8am-8pm); Jul-Aug: 8am-3pm.