The best Airbnbs in Berlin
Looking for a decent place to crash in Germany's capital? We've looked through the whole lot and rounded up the best Airbnbs in Berlin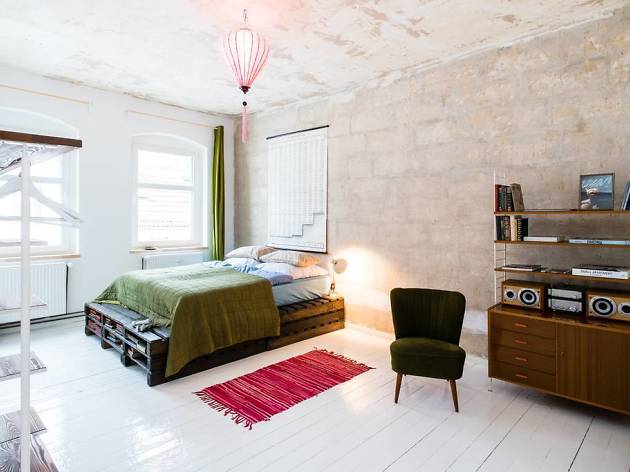 A vibrant collision of communities and cultural scenes, with some of the world's best restaurants, a seriously impressive selection of great things to do and more must-visit attractions than you can shake a stick at, Berlin is, without doubt, one of the most prominent city destinations in Northern Europe. But where to stay? Sure there are some great hotels but its best Airbnbs are definitely worth booking – not only will you get a unique stay offering a local's take on the city, they're likely to be far better value for money than a hotel or guesthouse. Take a look through our list of the best Airbnbs in Berlin below.
Recommended: the best hotels in Berlin
Berlin's best Airbnbs
1
Two-bed apartment near Weinbergspark
This cosy little two-bed apartment is in the Mitte – or 'middle' – district of Berlin: the city centre, basically. As you'd probably expect, the area's full of stores, boutiques and nice places to eat and drink. Check out the bakery opposite where you can grab some fresh pastries and morning coffee. Plus, the grassy haven of Weinbergspark isn't too far at all.
Image ©Airbnb
2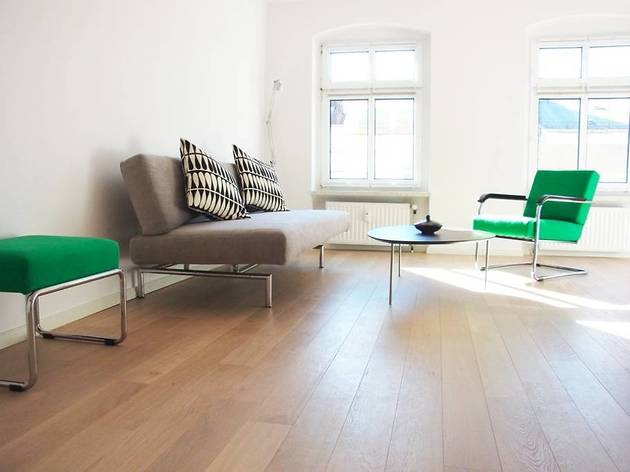 Bright and sunny one-bed near Kastanienallee
This airy, spacious apartment is just beween the Mitte and Prenzlauer Berg districts, and boasts a balcony – the perfect spot to sit a morning coffee while watching Berliners go by. Also, you're not far from Kastanienallee, a trendy street full of hip cafés, restaurants and shops. Since it's been newly renovated you'll find up-to-date amenities and a clean, contemporary living area.
3
Trendy studio apartment in Prenzlauer Berg
A definite one for stylish and fashionable couples to consider – with its exposed-brick walls and vintage-style furniture, this is a very cool-looking place indeed. You'll find it in the Prenzlauer Berg, a genteel neighbourhood filled with pretty squares and chic eateries.
4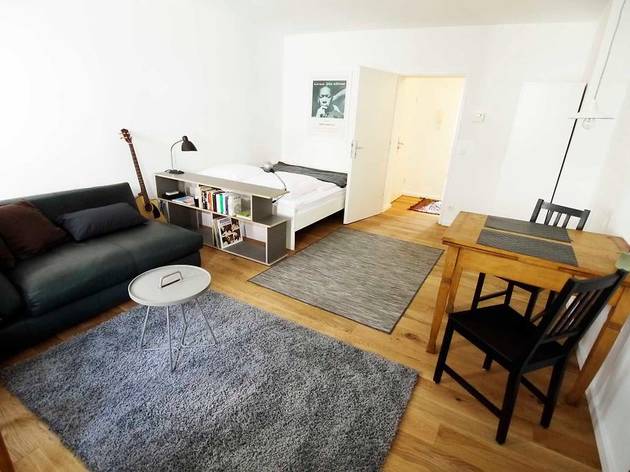 Renovated apartment in historic building
This one-bed apartment has been recently refurbed – hence the smart, contemporary interior – but it's sat within one of the oldest buildings in the Mitte area: one that dates back to the mid-nineteenth century. A good one if you fancy staying somewhere with a bit of old-school Teutonic grandeur.
Image ©Airbnb
5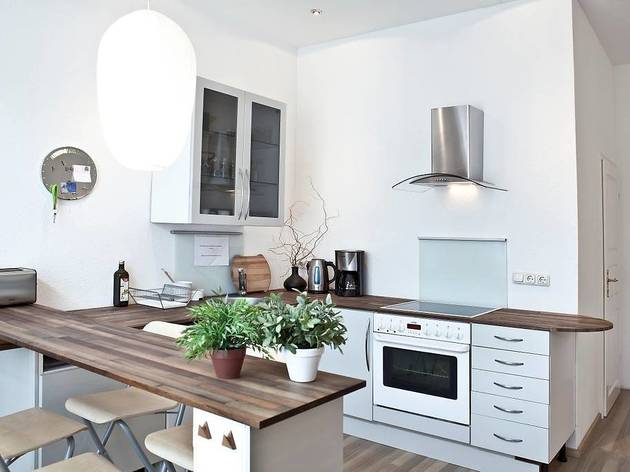 Well-connected two-bed with communal garden
This two-bed place is a good one for families: it's spacious, and has a communal garden at the back that kids can run around in. There are also excellent transport links nearby, which will take you straight to Alexanderplatz and the hive of attractions there. Even better? The place is affordable, so you won't be out of pocket. Result.
6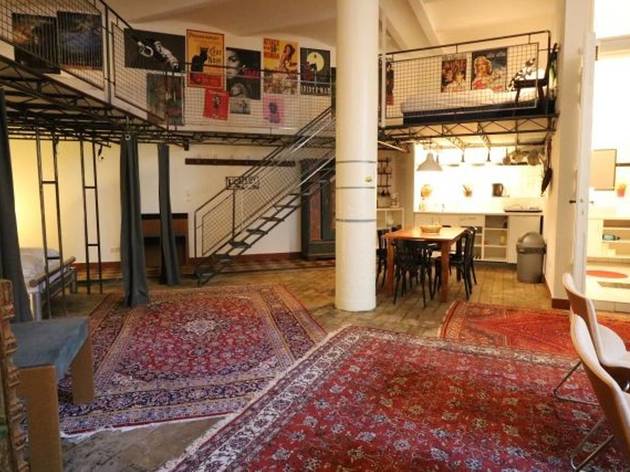 Huge loft space in Kreuzberg
The epitome of German cool, this open-plan loft apartment is in Kreuzberg, an area steeped in punk history and filled with all-night bars and nightclubs. It's pretty spacious too, sleeping up to six people - so it's one to consider if you and your pals are considering Berlin's world-famous party scene.
7
Look at the size of this place! Not only is it incredibly spacious, but its large windows also keep it bright and airy. It also has a balcony with a grill, so you can indulge in the great German tradition of, er, barbecues.
8
A groovy pad in Friedrichshain
Oh come on - don't say you wouldn't love to stay in a place with a white, circular, two-metre bed. This semi-famous apartment – dubbed 'GroovyBEDS' by its host – was originally featured in a yoghurt commercial. Apart from the wondrous sleeping device, the rest of the apartment is just as chilled and understated, where minimal art adorns the crisp white walls. Nearby attractions include the Stasi Museum and the Boxhagenerplatz, where there's a flea market each Sunday.
Image ©Airbnb
9
Bright maisonette in Charlottenburg
With its mezzanine level and large windows, this maisonette looks very bright and inviting. It's in an area filled with restaurants, and the Tiergarten – Berlin's most famous public park – is within walking distance. And as the host says in the page: 'If there is any wine, drink it.' Well, if you insist...
10
Events space extravaganza in Mitte
The awesomely-named 'Fusion Factory' is a huge, kitted-out-to-the-max events space in Mitte that boasts a bar, neon-lit stairwell, banqueting table and booths. And yes, it costs a pretty penny – but since it can accomodate up to 16 people, it could potentially work out not that pricey at all. Cough, stag party, cough.
Show more
Check out the best attractions in Berlin
Make the most of your Berlin days out from the best sights down to the Currywurst Museum.