LGBT Berlin – the best gay bars, clubs and saunas in the capital
Discover Berlin's thriving lesbian, gay, bisexual and transgender scene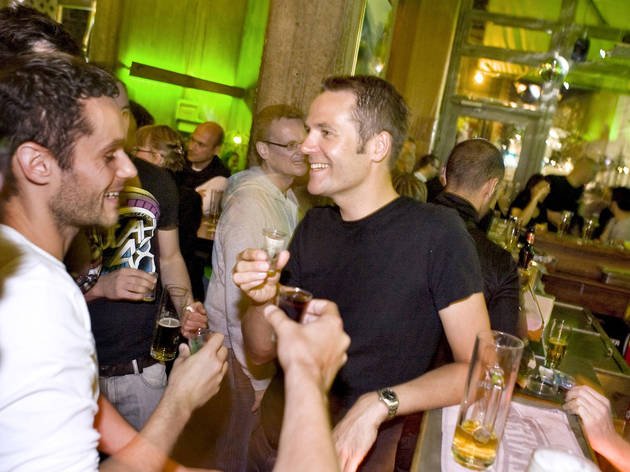 I am gay, and that's good the way it is!' ('Ich bin schwul, und das ist auch gut so!') declared Berlin's then-mayor Klaus Wowereit in 2001. Over a decade later and Berlin's reputation as one of the world's most dynamic gay capitals continues to thrive cheerfully.
For Berlin's LGBT scene, it's pretty much a non-stop party, with the saunas, darkrooms, bars, clubs, cafés, festivals, balls, carnivals and gay parties making it a hedonist's paradise, a sensualist's haven, an aesthete's delight and a raver's Mecca, all in one package.
This phlegmatic approach to life means that the city's gay community and healthy influx of visitors can get on with the business of enjoying life to the full without much impediment. The scene includes much more than the venues listed here, especially in terms of cultural events: there are plays, drag performances and the Gay Teddy award for the best gay film at the Berlin International Film Festival. Queer films can be seen on Mondays at Kino International (Karl-Marx-Allee 33, Mitte, 2475 6011). Gay art and history are documented at the Schwules Museum which also has an archive. And, of course, the Berlin scene offers sex parties for every taste and perversion.
Cruising is (almost entirely) safe and completely legal, with designated areas around the city's main Tiergarten and Grunewald parks, whilst you'll find gay-friendly establishments of every stripe across the city. However, traditionally, it's the Schöneberg district - especially the streets between Motzstrasse and Fuggerstrasse as well as Nollendorfenplatz (formerly home to Christopher Isherwood) - that's been the epicentre of the gay scene since the 1920s. This is also the geographical nexus for the annual gay calendar of events including Gay Pride - here called CSD (Christopher Street Day) - andPride Week. Meanwhile, across town, (especially in Kreuzberg and Prenzlauerberg) saunas, bars and clubs offer all manner of diversion and recreational fun, ranging from the relatively innocent to pretty much as wild as you want to get. So, where to head to first?
Gay saunas in Berlin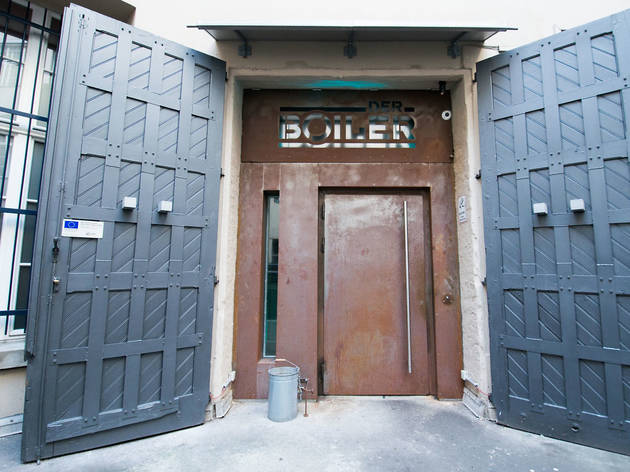 A relatively new addition to Berlin's sauna scene, Kreuzberg's Der Boiler is a local favourite, renowned for its lively steam room and maze-like cruising area. Cabins, saunas and chillout areas all combine to provide a pretty opulent experience and the guests are always a variable mix. Clean, cool and contemporary interiors make this the ideal spot to hunt down some steamy action.
Tucked in the first courtyard (buzz for entry), this has become a big favourite, especially with students and youngsters, and, on Sunday afternoon, those P'bergers who failed to pick up on Saturday night. Facilities include dry sauna, steam room, whirlpool,cycle jet, solarium, a shop stocked with toys and lubricants, and cabins equipped with TV and VCR on a first-come, first-served basis. Internet access, too. During the week, there's a variety of medicinal and therapeutic massage treatments on offer.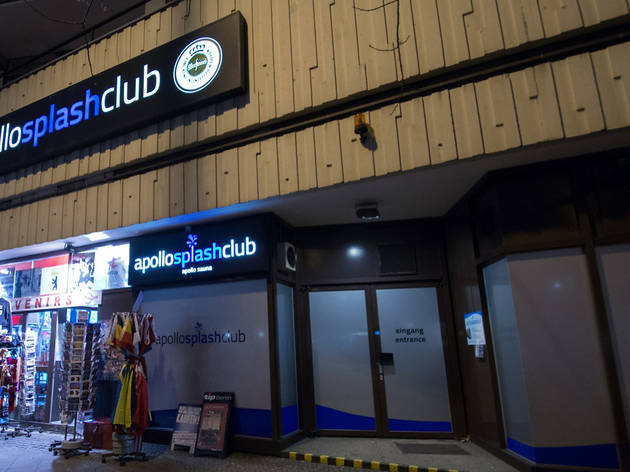 This huge labyrinth of sin with 250 lockers and 80 cabins has been given a major revamp in recent years – at least on the first floor. Upstairs has a spa feel, while downstairs retains elements of the place's former Brazillian theme. There is a bar, cinema, dry and steam saunas, a massage area, pool, plunge bath and jungle-style cruising area. Check the website for regularly changing theme nights, such as foam parties and a fantasy do called Splash Dreams.
More LGBT Berlin
More to explore