The 21 best clubs in Berlin
At the heart of the city's reputation as a hedonist playground are the best clubs in Berlin. Ready to let loose?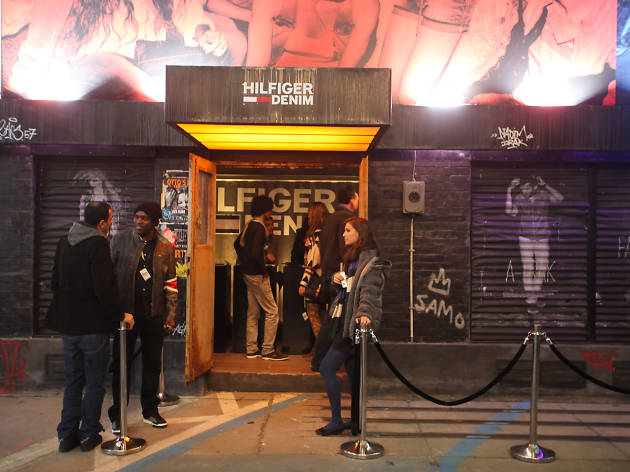 Berlin's reputation as a hedonist playground dates back to the Weimar era, when the city's notably queer cabaret scene drew crowds from all over Europe. After the Wall fell, the West Berlin avant garde (think David Bowie, Iggy Pop and Nick Cave) collided with eager East Berliners to create a makeshift nightlife rave scene in the recently abandoned buildings, laying the groundwork for today's club culture. If you play your cards right, you'll find much more than a drug- and techno-fueled meat market: the best clubs in Berlin offer a come-as-you-are attitude for partygoers looking to connect and let loose, with something for every taste. No need for high heels or Instagram filters: those caught taking photos risk being thrown out.
Does that sound a bit too wild for you? You might want to opt to spend your nights at the best bars and best restaurants instead—but you might regret it.
The best clubs in Berlin
Easily the city's most famous club—and some would say the best club in the world—Berghain is not just a techno club: it's a way of life for many of the tireless regulars who call it "church." Housed within an imposing former power station, it emerged in 2004 from the ashes of its legendary gay predecessor, Ostgut, which had fallen victim to the city's massive infrastructure projects. Even "non-club" people will be intoxicated by the open atmosphere, liberal attitudes, eccentric characters, the carefully preserved industrial fabric of the building and, of course, the gargantuan sound system. It's open, complete with darkrooms, from Friday midnight until well into Monday morning. The club's reputation for a difficult and random door policy is not entirely undeserved: doorman Sven (recognisable by his facial tattoos) looms large all night with a seemingly haphazard attitude to who gets in. At peak times on a Saturday night, only a third of the people in the queue will get past him—you'll know you're in if he nods; if he points to his left, hard luck. Don't argue the toss, even if you're feeling brave. We recommend that you be calm, sober and respectful in the queue; it goes without saying that drunken stag dos aren't welcome. Once inside, a zero-tolerance camera ban is enforced—expect to be immediately ejected if you're discovered flaunting the rules. Other than that, you can go wild, safe in the knowledge that nothing you get up to will ever return to haunt you on social media. Panorama Bar, up a flight of stairs from Berghain, is a smaller dancefloor that plays old-school house and features oversized artworks by Wolfgang Tillmans. Be here when the shutters open just after sunrise for one of the most climactic moments of the weekend.
This legendary sex and techno club for all is a labyrinthine complex of half a dozen dancefloors, a dubious swimming pool and a grimy dungeon mock-operating room. Saturday nights feature the club's flagship CarneBall Bizarre, with the Afterhour event to follow throughout Sunday. For pure polysexual hedonism, look out for cult party Gegen every two months. Most parties have a fetish dress code—except Electric Mondays—so if you arrive wearing jeans you'll have to leave them in the cloakroom and dance in your knickers.
3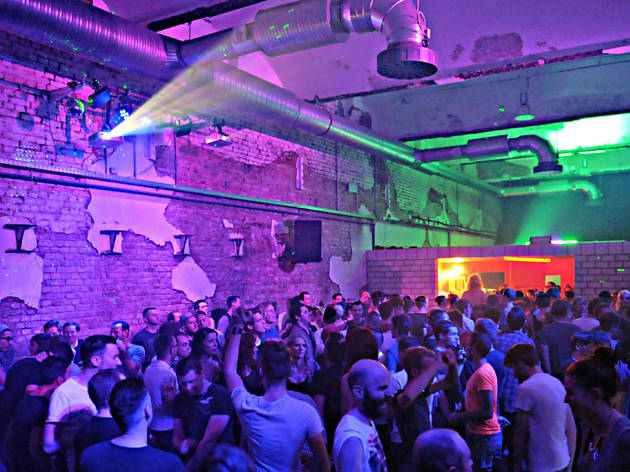 Photograph: Courtesy Yelp/SchwuZ
One of Berlin's longest-running dance institutions, SchwuZ moved into the old Kindl brewery in 2013. A variety of mainstream and more underground events take place throughout the week attracting a mixed and ready-to-mingle crowd who take full advantage of the warehouse.
You don't make the trek out to Sisyphos just for a snoop and a couple of beers. It's an "in for a penny, in for a pound" sort of place, where the party begins on Friday and trundles on non-stop until Monday. Vast indoor and outdoor spaces at this former dog-biscuit factory help create a festival-like spirit that's pitch-perfect for sunny weekends. Music ranges from pumping techno inside to more housey tunes out by the "lake"—more of a scummy pond, really. Crowd-wise, expect it all: fresh-faced student revellers and wizened ravers of a dreadlocked persuasion are among the regulars.
Clubs, House, disco and techno
Chalet was opened by some of the late, great Bar 25 crew—and these guys know a thing or two about getting their groove on. Located in a grand, 150-year-old townhouse, it has multiple levels and rooms to explore, as well as a large luscious garden in which to shoot the breeze when the beats get too much. An altogether stylish and sultry club with a party pretty much every night; more local on weekdays, more touristy at weekends.
6
Photograph: Courtesy Yelp/Laure-Estelle C.
One of the first and best, this summer-only canal-side club is nestled under an enormous weeping willow. There's a small indoor dancefloor and a rickety open-air area of wooden decking with a large jetty stretching out across the water. You can drop in during the week for a beer, but the place comes to life at the weekend, filling up with an after-hour crowd, happy to chill, drink and dance the day away. Winter parties are now held in the nearby Hoppetosse boat at Arena Berlin.
7
Photograph: Courtesy Yelp/David Duey S.
Yet another victim of Berlin's Mediaspree development, YAAM was forcibly evicted from its previous home—but you can't keep a good reggae club down. It quickly found another riverside spot, so it's business as usual for this legendary beach bar and cultural centre. By day, there might be kids playing a laid-back game of volleyball, with a jerk chicken stall on the side. Then, as the light fades, things ease up a notch or two with concerts and parties bouncing to an AfroCaribbean beat. An ultra-friendly place.
8
Photograph: Courtesy Yelp/Patrick W.
This is the X-rated part of the expansive, family-friendly Holzmarkt development. With a moored boat, roaring fire at night and many hammock-like structures, the potential for alfresco relaxing is high. At the business end of proceedings, a fine roster of electronic DJs spin away unendingly—sometimes for four days straight. The vibe is more crusty than chic, and increasingly so as the weekend unravels. If you have the stamina (and courage) to last well into Monday afternoon, expect to encounter some of Berlin's strangest creatures.
This knackered old house was perennially at risk of being torn down and turned into—of course—trendy apartments. Once-sporadic parties follow a regular weekend rhythm these days, usually going till the last man standing. Students and wasted ravers press up against ex-pats from Mitte in the reliably crowded rooms, which are still set up like the flats they once were—complete with the odd bed. On languid summer afternoons, the club hops across the river to an intimate open-air wonderland called Else.
Particularly famed for its open-air parties, this club near Ostkreuz station is a favourite with the city's more adventurous hedonists—not least for its monthly blowout Buttons (formerly Homopatik).
Decadent and trashy in equal measures, this ruin-esque former brothel attracts glitter punks and health goths alike, who flock to sway to experimental electronic music, down cheap beers and enjoy the laid-back party. A place to come to soak up underground Berlin vibes.
12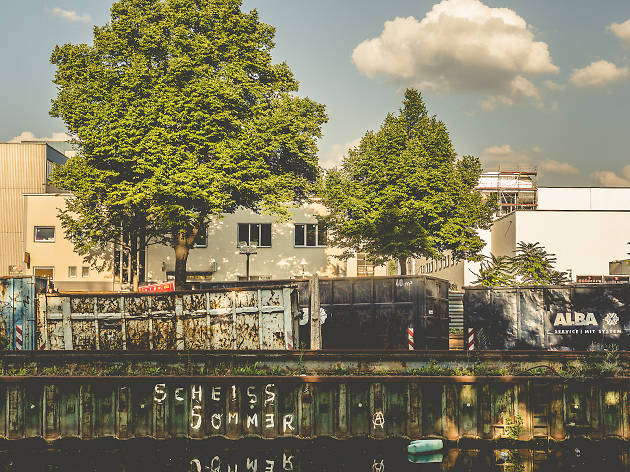 Flickr/Ekvidi
Abandoned silos, treehouses, bonfires and beaten-up old cars comprise the scenery of this almost derelict club. Needless to say, it's the ideal ramshackle setting for weekend-long, open-air Berlin-style partying, with DJs playing the usual techno. The toilets are perhaps the grimmest in Berlin, which is really saying something.
Much more than a bar but not quite a club, Farbfernseher hits the mark for the in-betweeners of the Berlin night. Once an old television shop (hence the name, meaning colour TV), it has since become a scenester favourite. Things quickly get hot and heavy on the dancefloor, which is usually marshalled by some rising local talent. Bloke-only groups should expect grief at the door on busier nights.
Berlin's original techno club is housed in what was formerly the main central-heating power station for East Berlin. The colossal location is breathtaking, but only a tiny portion of the vast space is in use; plans to create a huge centre of alternative art and culture have resulted so far in the Ohm performance space next door and large-scale experimental music festivals, such as Berlin Atonal. The experience of the basement floor is one you'll not forget; a black hole occasionally punctuated by flashing strobes with some of the loudest, hardest techno it's humanly possible to hear.
Once home to a rather hit-and-miss music policy, with the occasional live show, this grimy little club has now settled firmly into a series of all-weekend techno parties. Its location—smack dab in the middle of a motorway—means it has no issue with noise. The Thursday night parties are particularly raucous, with the club carrying on until pretty much Monday afternoon. The atmosphere is extremely relaxed and positive, staying true to the Berlin party ethos of egalitarian fun with no fashion police or posing allowed.
16
Photograph: Courtesy Yelp/Ricken
It's the eclectic music policy that continues to pull in painfully hip punters to this blackwalled bunker of a club. Formerly an indie rock and hip-hop venue, bass-heavy dance genres such as trap and Afro beats have become the order of the day since two New York transplants took control of the booking.
17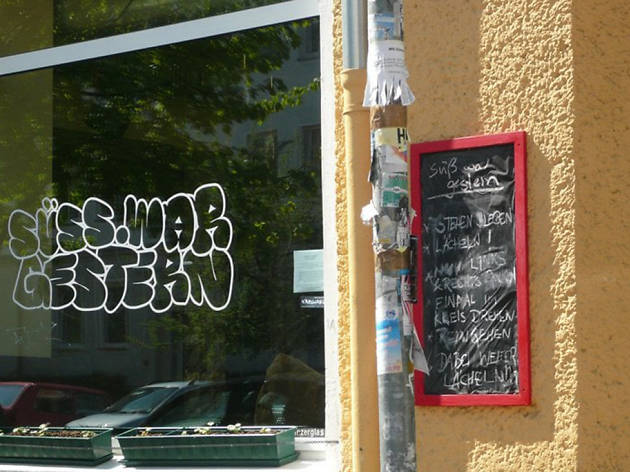 Photograph: Courtesy Yelp/Anja A.
With a name meaning "sweet was yesterday," the 1970s-style décor comes as no surprise. What is a surprise is the free entrance and €2.50 beers. There are three areas for dancing, drinking and hanging out, with different rooms playing different genres of music, from conventional techno to novelty hip hop.
18
Photograph: Courtesy Yelp/Georg H.
Walking down the concrete underpass to the entrance, it feels more like the approach to a car park than a trendy little club. It's situated in a former swimming pool, and the tiled walls and soft lighting create an intimate atmosphere. Artfully dishevelled young things bop along to the house-heavy soundtrack, pausing for a breather outside on the extremely lounge-worthy wooden decking.
19
Photograph: Courtesy Yelp/Ritter Butzke
This enormous old factory is a party hotspot thanks to its imaginative decor and reliable booking policy; events include "Wasted Unicorns Summer Party" with AKA AKA and "Playfulness" with Jake the Rapper. It held illegal parties for years but has now gone legit and even allows its parties to be promoted in listings mags from time to time. It's the antithesis of Berghain, thanks to crowds of locals and amiable bouncers who are occasionally dressed as knights (Ritter means "knight"), but brace yourself for a massive queue if you arrive between 1 and 3:30am.
This slick two-level club was a driving force behind the rise of minimal techno in mid 2000s Berlin, as well as the first with a ceiling-mounted responsive LED lighting system, now copied all around the world. The downstairs Water Floor is particularly impressive, with its panorama windows looking directly on to the Spree, and a floating deck terrace for watching the sunrise over Kreuzberg. It can feel too touristy at weekends—increasingly populist bookings don't help—but pick the right night, and you'll still feel the original magic.
For a taste of Berlin nightlife of a different era, head to this wonderfully original dance hall located in the middle of Mitte's smart gallery district. In operation since 1913, it has had its fair share of ups and downs, but one thing has stayed constant on its floor – the familiar tappety-tap of a ballroom quick step or foxtrot. The Ballhaus actually has two ballrooms: the vast ground-floor space is lined with silver tinsel streamers and a spacious dance floor is ringed by wooden tables bedecked with white tablecloths and candles, a huge disco ball spinning overhead. Upstairs is another room that never fails to elicit gasps of awe from first-time visitors. Smaller but with high ceilings and a fin-de-siècle vibe, the chandeliered Mirror Salon has huge cracked mirrors, ornate moulding work and candlelight, transporting guests straight back to the 1920s. There's a full roster of events throughout the week with lessons available, tango on Tuesdays or waltz on a Wednesday, while weekend evenings descend into more of a free-for-all with a live dance band performing to the mixed crowd.
More clubs
Need to nurse your hangover?
Dig into a sweet treat, settle down to savour one of Germany's classic breakfast buffets or pop by a market for an on-the-go treat with a street food twist.