A guide to the 9 very best nightlife spots in Berlin
Nightlife in Berlin is progressive, with radical inclusivity pushing fringe communities to the forefront of celebrations
While the daytime is filled with trips to the museums, brunch spots and market strolls, Berlin's nightlife scene is not to be missed. The party never stops in the German capital. With events that kick off early Friday evening and last to the wee hours of Monday morning, there is always trouble brewing in this European town.
The scene is as famous for its hedonism as it is for its progressive politics: radical inclusivity pushes fringe communities to the forefront for a bubbling celebration of diversity and good times. Don't worry about dress codes or high heels—slap on a black T-shirt and jeans and get ready for a long night that could easily run through to the following afternoon.
Nightlife in Berlin is replete with notoriously naughty cruising bars, reggaeton parties, progressive events and a diverse crowd. The city is the ideal setting for your next unforgettably memorable night out.
Best nightlife in Berlin
1
What is it? Often based out of Ficken3000 – one of Berlin's most notoriously naughty cruising bars – ICKY is a travelling showcase of local drag queens, queer artists, or fly-by DJs from out of town behind the decks to brighten up the otherwise drab Sunday nights in the city.
Why go? The music ranges from noughties hits to disco classics: Come for a drink, stay for a boogie, or try your luck at any number of the club's darkrooms when the lights go down.
2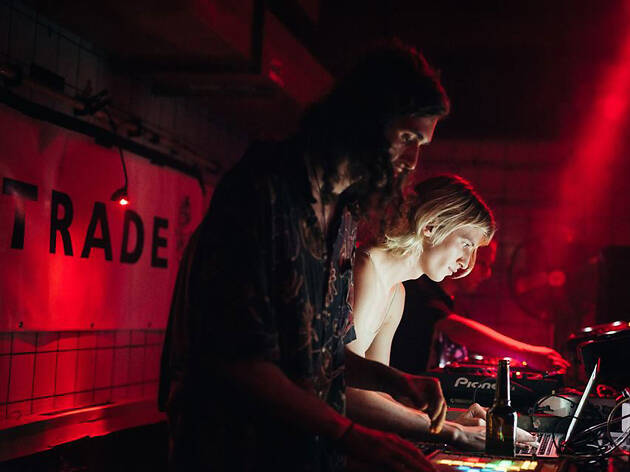 What is it? Tucked away near Berlin's renowned KitKat Club and Tresor, Trade presents a generous spread of future-forward beats and projects to heat up a monthly Wednesday night slot at OHM.
Why go? The rotating cast of trendy DJs pairs touring talent, including Laurel Halo, with local heroes, like Lotic and Simon Kaiser, for a mix of boundary-pushing beats across the board. Dress in black and clear your calendar for Thursday morning: the parties go very late for a school night.
3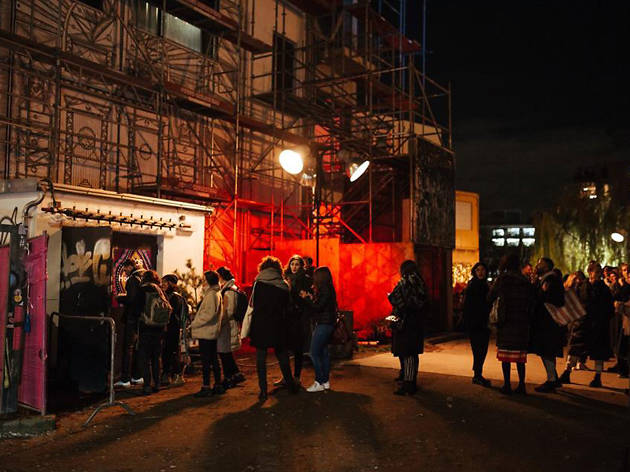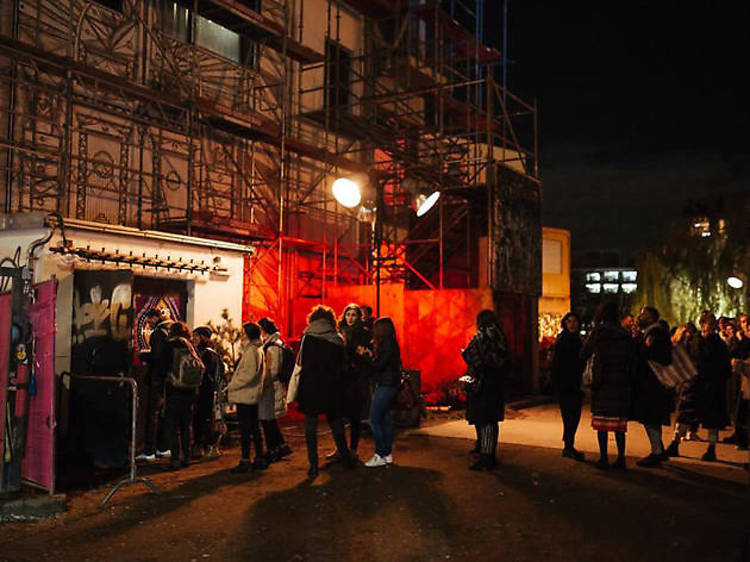 Photograph: Samuel Smelty
What is it? Part-community space and part-club night, Hoe_Mies is for shaking hips and shaking the table. From 1990s R&B to reggaeton and trap music, the party's a vibrant showcase of heavy hit after heavy hit.
Why go? The organizers make a particular effort to make a space for women, non-binary, and transgender artists to take their turn at centre stage — no easy feat in the male-heavy Berlin scene. Be sure to check their page for upcoming nights: though sporadic, a Hoe_Mies night is one not to miss.
4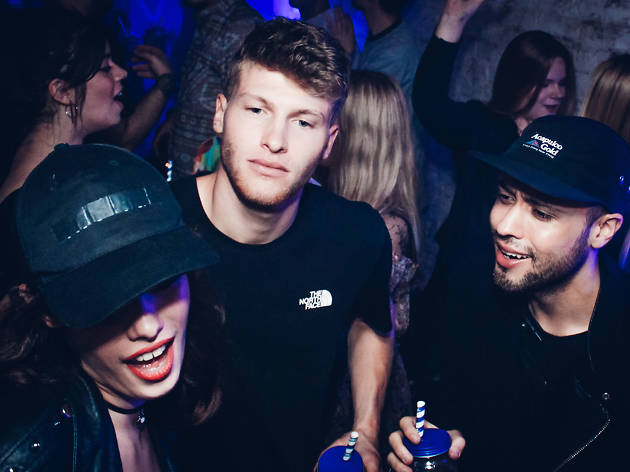 Photograph: Frank R. Schroeder
What is it? Nudity is far from unheard of at most Berlin clubs, and it's actively encouraged at Pornceptual's bi-monthly nights at Alte Münze.
Why go? Run in conjunction with a queer-interest magazine of the same title, the party is a place to drop your inhibitions and your trousers to the tune of accessible techno and electronic music. Inclusivity and diversity are key. The night is a celebration of bodies of all shapes, sizes, and willingness to grin and bear it.
5
Photograph: Luka Knezevic - Strika
What is it? Leisure System is perhaps one of Berlin's most buzzy nights for club-music lovers: The record label takes the helm of the legendary Berghain on a quarterly basis with acts ranging from Dopplereffekt and Objekt. This is one to head to if you want to upgrade your big night out to an XXL one.
Why go? You certainly won't be the only person in Berlin hoping to throw shapes to the signature mix of techno, house, and occasional dance tracks at this hot spot – so you're going to have to queue up for this one. Try your luck at the door of Berlin's most notorious club. Entry might not be guaranteed but good times are (for those who make it in).
6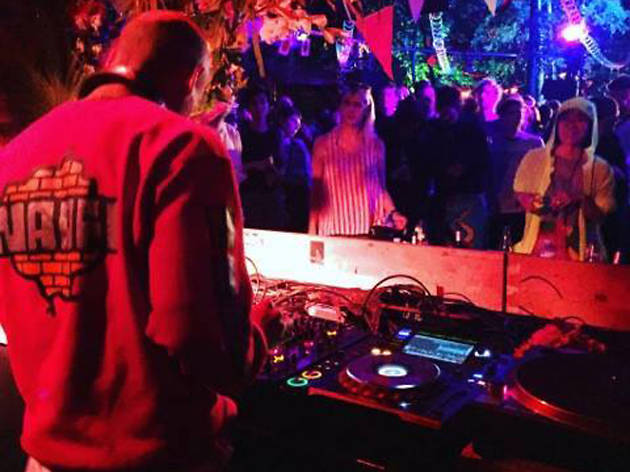 What is it? Club music is rooted in underground communities, and Room 4 Resistance is bringing that revolutionary spirit back to about://blank. It's one of the most progressive nights in town.
Why go? Lush with a refreshingly-broad palette of musical influences from 1980s glam rock to industrial techno and contemporary pop, the night is known for its diversity as well: Room 4 Resistance highlights the work of BAME, queer, non-binary, and transgender artists and extends a promise of safety and inclusivity to make a space for the personal and the political on the dancefloor.
7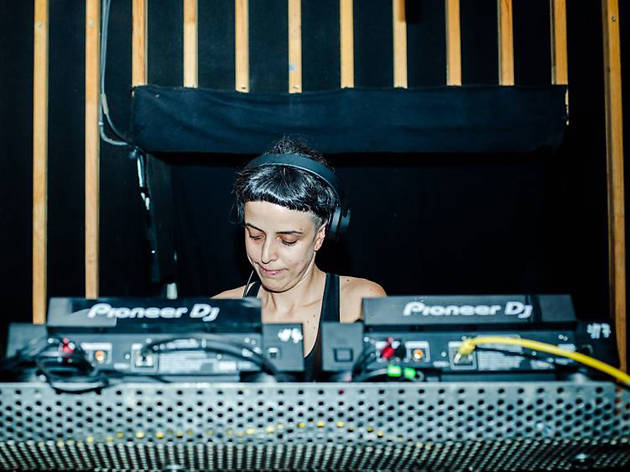 Photograph: DarioJ Lagana
What is it? Lasting for well over 24 hours at a time, Buttons is a mainstay in the Berlin queer scene. The sprawling about://blank garden transforms into a glitterball for whole weekends with progressive electronic beats and ample room to dance, to chat, and to soak in the sun. It's party perfection.
Why go? Buttons is a cult classic among queer people for its excellent music and vibrant crowd. Come for the night and stay for longer—you certainly wouldn't be the first Buttons partygoer to find themselves still out and about after the sun comes back up.
8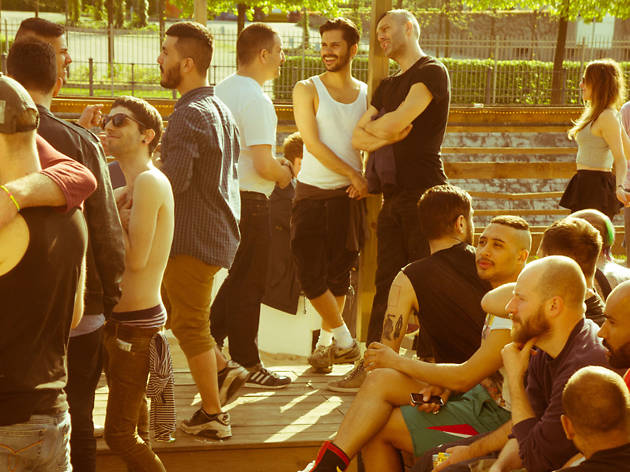 What is it? Since its inception, Cocktail D'Amore's been known for its unbeatable atmosphere. The queer party has an unparalleled crowd, packing the labyrinthian tunnels and dancefloors of Griessmuehle with locals looking for a night of hedonism and letting loose.
Why go? Clubbing is about community, and Cocktail's community is tight-knit but welcoming: Come prepared for a good time and with an open mind.
9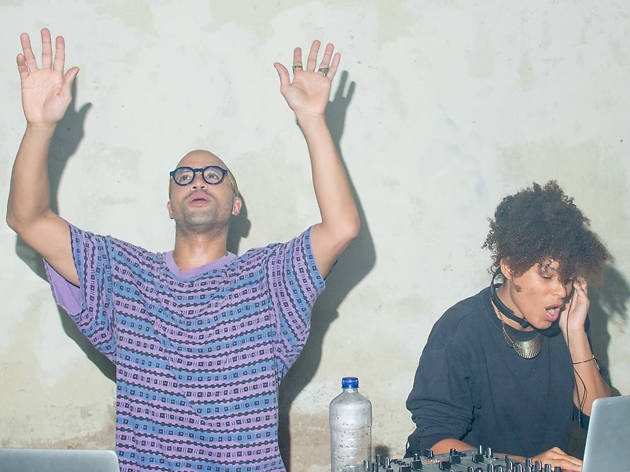 Photograph: Alexander Coggin
What is it? When Berlin's winter falls into full effect, Bodysnatch brings the heat to Monarch, a bar in the hip area where Friedrichshain and Kreuzberg meet. With a colourful mix of reggaeton, grime, breakbeat, and hip-hop, the bass-heavy tunes here warm up even the most frigid evenings.
Why go? When you're tired of techno, come here for high-energy music and a higher-energy crowd. You'll find the already cosy venue packed to its limits so be ready to bump and grind.
Plan ahead for that morning hangover
From high-quality cold cuts to ornate vegan doughnuts and from fried chicken to tabouleh, the Berlin brunch scene is simmering with cheap and tasty bites for the discerning eater. Dig into a sweet treat, settle down to savour one of Germany's classic breakfast buffets or pop by a market for an on-the-go treat with a street food twist.