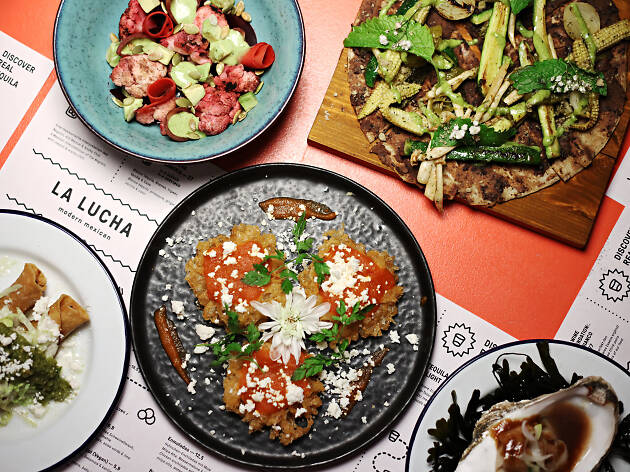 The 12 best places to get brunch in Berlin
Berlin's jumped on the brunch bus with a smattering of excellent openings. Here's where to head for brunch in Berlin
Berlin's usually the first to jump on any bandwagon. But this trend-obsessed city is only just waking up to the brunch revolution that swept other metropolises half a decade ago. From fried chicken to tabbouleh, high-quality cold cuts to gourmet vegan doughnuts, finding a good, generous, genuinely exciting brunch in Berlin has never been easier.
The secret to its mid-morning meal success? The German capital's long been a magnet for expats from around the world, and so many of its restaurants, markets and brunch spots aim to offer a taste of home to weary travellers. And we must say some of their worldly spins on regional classics put the originals to unfortunate shame. Whether you're feeling hung over from last night or not, pig out (and chill out) at one of the very best brunch spots in Berlin. Just remember to get out and see the city at some point too.
RECOMMENDED: Full guide to the best restaurants in Berlin
Best brunch in Berlin
Photograph: Markthalle Neun
12. Markthalle Neun Brunch Market
What is it? Monthly street food fair with a brunch twist.
Why go? The monthly brunch market at Markthalle Neun is not to be missed: vendors dealing snacks from South Korea to Sardinia line the halls, handing out on-the-go portions ready to be devoured. Table space is hard to come by, but feel free to take your brunch to-go for a walk in any of the nearby parks.
Price: Mid-range
After a one-of-a-kind souvenir?
We don't know about you, but whenever we go somewhere we want to take a piece of it away. By that, we mean an object, something we've picked up that'll help us remember our stay. And the best place to do that? A flea market – of which Berlin offers plenty.
Best selling Time Out Offers