Heads up! We're working hard to be accurate – but these are unusual times, so please always check before heading out.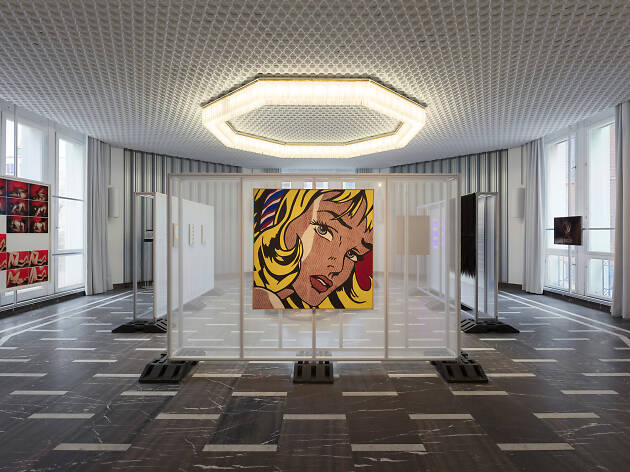 The 14 best Berlin art museums and galleries
This 'poor but sexy' city may be gentrifying, but the best art museums and galleries in Berlin still brim with talent
Though the low-ish cost of living gives young artists room to experiment, the old 'poor but sexy' maxim no longer applies in Berlin's art scene, which has witnessed a slow but steady flow of collectors and capital from the West since the city's reunification in the 1990s.
While gallery owners and artists remain ambivalent about these developments, there's no question that world-class talent continues to emerge at the very best art museums and galleries in Berlin. There's still evidence of the city's scruffy underside around Kreuzberg and Neukölln, of course, and a smattering of art collectives are thriving there, too – notably the 'aggressively humanist' Centre for Political Beauty. And let's be honest, many camera-wielding tourists appear to come to Berlin just for the city's first-rate street art scene.
We'd highly recommend planning a trip to coincide with one many brilliant arts events in Berlin – perhaps for Berlin Art Week in September, or the Gallery Weekend in late April, when dozens of the hottest galleries open their doors to the public. Our top tip: don't arrive hungry, lest the vernissages' free-flowing wine gets the better of you. Instead, pair a trek out to well-heeled West Berlin (where the majority of galleries are found) with a meal at a restaurant in Berlin's Chinatown, like Lon Men's Noodle House.
RECOMMENDED: Full guide to the best things to do in Berlin
Best art museums and galleries in Berlin
Arguably Berlin's best-known gallery space, Contemporary Fine Arts has been promoting idiosyncratic art from around the world since 1992. Run by Nicole Hackert and Bruno Brunnet, CFA's programme blends the outré and fresh with big names in their airy Chipperfield-designed building near Museum Island. The diversity of the roster means that at any one time, you're likely to see works by everyone from Berlin's infamous Jonathan Meese to Georg Baselitz, Marc Brandenburg, the late Norbert Schwontkowski, Gert and Uwe Tobias, Daniel Richter and Katja Strunz, as well as Brits including Sarah Lucas, Peter Doig and Chris Ofili.
Housed in a former margarine factory, Kunst Werke has been a major non-profit showcase for new talent since the early 1990s. Today curator Ellen Blumenstein promises more emollient, audience-friendly programmes, insisting the institution move back from the realms of the (occasionally) esoteric and baffling and return to engaging with the public. A lively programme of exhibitions, film screenings, talks and presentations means that, 20 years on, KW remains very much at the heart of Berlin's cultural agenda.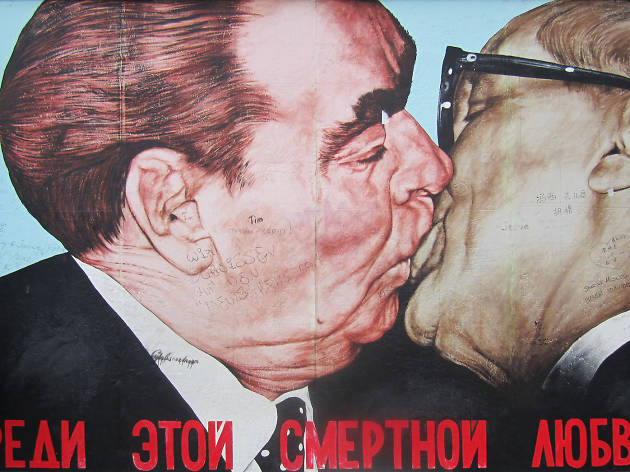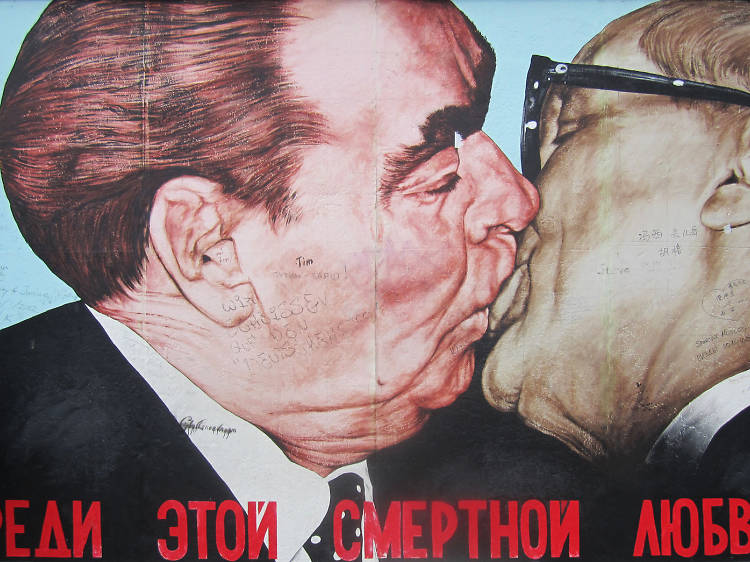 Photograph: Courtesy CC/Flickr/Lorenzo Giardi
This mile-long section of the Berlin Wall preserves the paintings made on the Wall's eastern side when it was brought down, and is one of the largest open-air permanent art exhibits in the world. The East Side Gallery, featuring more than 100 murals, graffiti artworks, slogans and tags executed by a collective of Berlin artists, is a memorial to the pioneering street spirit that buzzed around the city during reunification.
Today the Gallery's artworks are almost as anachronistic as the Wall itself and are in constant danger of vanishing under duress of the elements, lack of resources for restoration and countless scribbles from tourists, graffiti artists and vandals. Although attempting to preserve the spirit of the time, an argument blew up when the restoration project of recent years was seen to overstep the mark, with original artworks being painted over without the artists' permission. Despite this, the Gallery is still an essential visit, providing a real flavour of the city's cultural and artistic history.
Johann König (half-brother of New York gallerist Leo and son of museum-man Kaspar) is one of Berlin's bona fide iconoclasts. After opening his gallery aged 21 in 2002, he promptly eschewed convention by inviting his friend, artist Jeppe Hein, to install a wrecking ball which swung about perilously, knocking chunks out of the gallery walls whenever anyone entered the room. Nearly two decades later, König is regarded as one of the leading lights in a gallery scene that's certainly not short of wilful, eccentric and obstinate characters. Today the gallery has taken up residence at St. Agnes Church, an imposing Brutalist structure.
Despite partaking in Gallery Weekend for the first time in 2019, BQ quickly became the epicentre of art-world discussion. Leda Bourgogne's 'Skinless', with its multimedia reflection on human skin, made a particular impression on critics, while Raphaela Vogel also presented a surrealist series titled 'Vogelspinne', blending sound collage, sculpture and painting. Co-run by Yvonne Quirmbach and Jörn Bötnagel, the Berlin-Mitte gallery focuses above all on emerging talent (and does it really well).
Gerd Harry 'Judy' Lybke is one of the more eccentric characters on the Berlin art scene. A charismatic colossus of post-Reunification German creativity, Lybke – along with Christian Ehrentraut and tutor Matthias Kleindienst – nurtured the so-called 'Leipzig School' in the early 1990s. Lybke, perhaps more than anyone, recognised the value of exporting the distinctive blend of figurative and abstract painting, executed at a time of unprecedented upheaval, to collectors worldwide. In doing so, he made art stars out of the likes of Neo Rauch and Matthias Weischer, for whom he once life-modelled back in the early 1980s at Leipzig's Hochschule für Grafik und Buchkunst.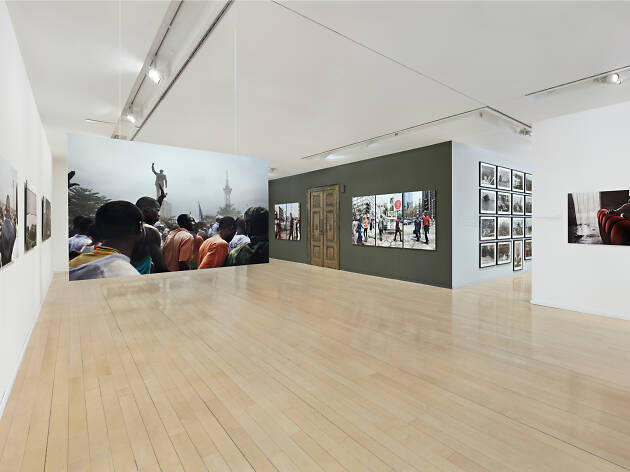 Photograph: Hans-Georg Gaul
Just as you'd expect, Daimler's art collection in Berlin-Mitte tends to the serious. And it sticks to the 20th century, with a particular focus on abstract and geometric art; the collection contains around 1,800 works from artists such as Josef Albers, Max Bill, Walter de Maria, Jeff Koons and Andy Warhol. Staff host one free guided tour per month.
More museum than gallery, this concrete bunker from the Second World War has been transformed into a 3,000-square-metre space containing the formidable collection of advertising mogul Christian Boros and his wife Karen. Works on view include contemporary titans such as Olafur Eliasson and Sarah Lucas as well as a healthy selection of local and international names that have caught Boros's beady eye. Tours are on weekends by appointment only; book well in advance through the website.
This gallery space is in the gardens of the Kronprinzenpalais, which itself claims to be the world's first contemporary art institution (the palace displayed work by Berlin's expressionists from 1918 until the Nazis closed it down for showing 'degenerate' art). Today the octagonal pavilion with its wall-to-ceiling glass, designed to GDR specifications in 1969, happily shows all manner of installation, sculpture and performance art, cheerily degenerate or not. Philippe Parreno, Douglas Gordon and James Franco have all appeared recently.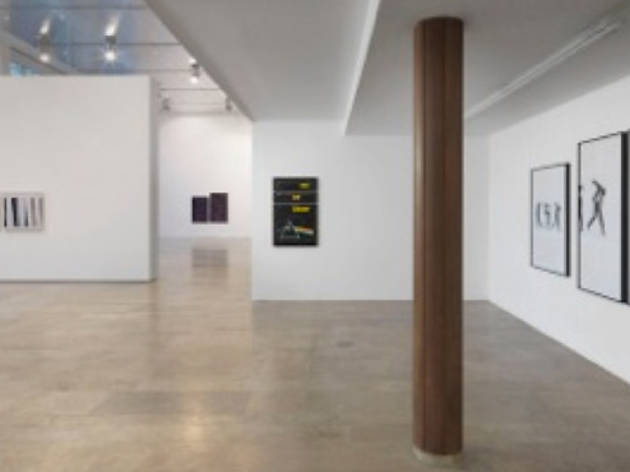 Housed in a dramatic, Soviet-era modernist block at the top of the Frankfurter Allee in East Berlin, Capitain Petzel is a light and airy space that, in a former life, was used to showcase ideologically-friendly art during the GDR era. Today, thanks to Cologne gallerist Gisela Capitain and her partner Friedrich Petzel, the programme takes in a wide range of contemporary artists from around the world including John Stezaker, Wade Guyton, Martin Kippenberger and Sarah Morris. Even if none of these names draw you, Petzel's premises are worth visiting for the architecture alone.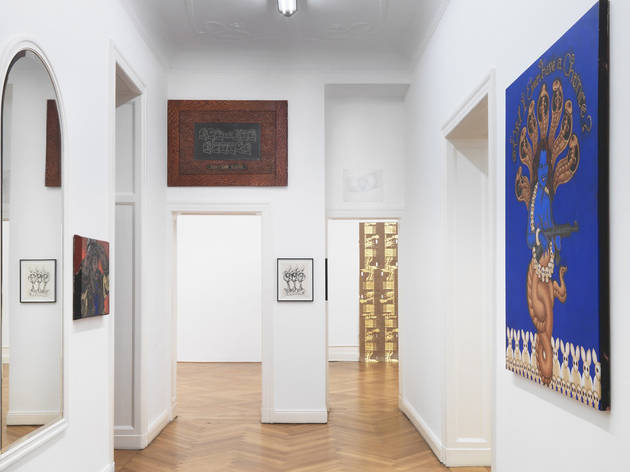 A hushed repository of elegance and refinement along Charlottenburg's Fasanenstrasse, this gallery left Cologne in 2008 after 20 years and moved to Berlin. Run jointly with Christopher Müller, it represents a raft of well-known names including 2006 Turner Prize winner Tomma Abts, Wolfgang Tillmans and Richard Hawkins.
In early 2019 Markus Hannebauer, a Berlin software entrepreneur, opened the doors to his private collection of 'time-based' art. Housed in the former US Army headquarters on the western outskirts of Berlin, Fluentum is a rather idiosyncratic space, but the interplay of light and dark elements in the military building work to enrich, rather than overshadow, the works on display. For now, Fluentum operates on an appointment-only basis.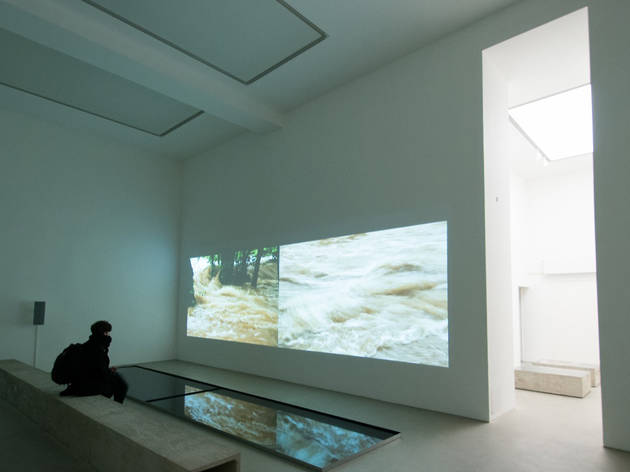 A steadfast local institution on the city's contemporary art scene, DAADGalerie, founded with funding from the USA's Ford Foundation, is steeped in post-war Berlin history. Its ongoing Berliner Künstlerprogramm sees 20 artists take on an annual residence, the fruits of which are exhibited just steps from Checkpoint Charlie.
Far removed from the swanky galleries out West and in Mitte, Künstlerhaus Bethanien is both an exhibition space and a studio for working artists. Bethanien is a former hospital built in 1847 under the orders of Frederick William IV, and today the impressive grounds house contemporary art with a sociopolitical bent. The open studio events get quite lively, especially in the summer months.
More art galleries
Not enough culture for you?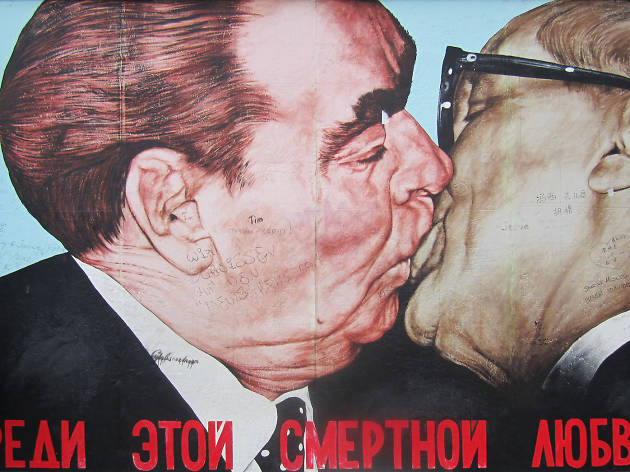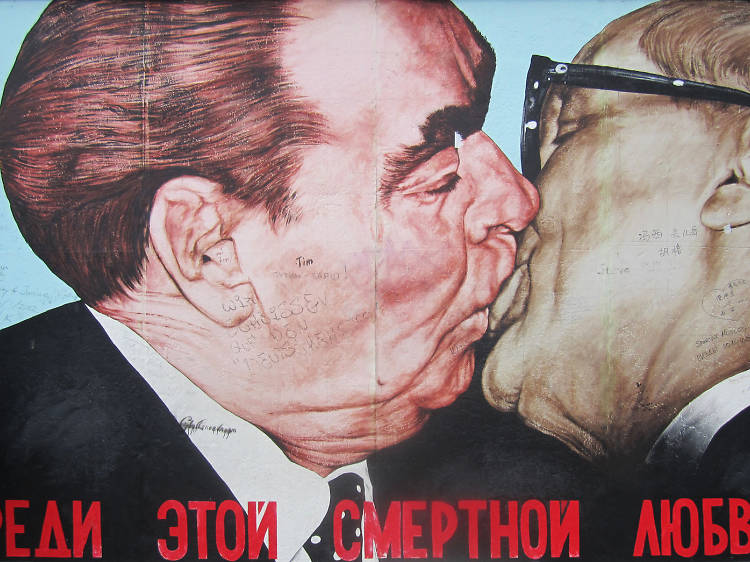 Photograph: Courtesy CC/Flickr/Lorenzo Giardi
From preserved segments of the Berlin Wall to a collection of creepy marionettes, there's no shortage of museums and galleries to check out in this marvellous city – some very serious and some a bit sillier.