The 11 best Berlin tours for a hit of history
Want to see the city's underside? The best Berlin tours take in everything from Bowie's studio to a Cold War radar station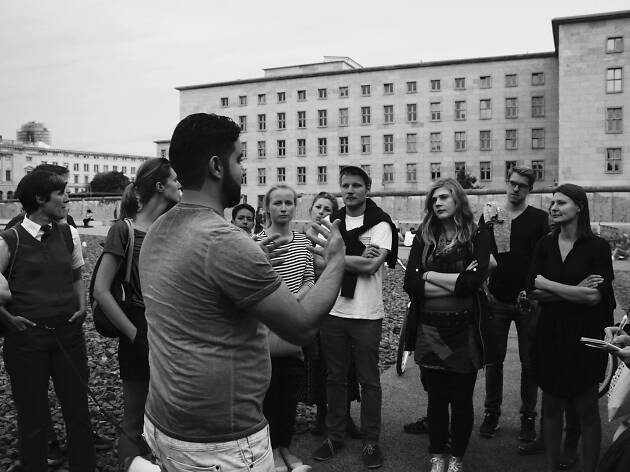 You might be into your history and politics. Perhaps you're a foodie. Maybe you just want to meet some fellow travellers – or, who knows, even a local. Whatever you want to see in a city, and however you want to do it, the best Berlin tours have you covered.
This city's rich, chequered past make it ripe for a casual wander, and whether you'd prefer to see the German capital from the perspective of a street artist, a Syrian refugee or '70s-era Bowie, our run-down of the best tours in Berlin will help you see this marvellous place in a fascinating new light. One thing we will say: make sure you don't overlook the city's more obvious attractions, museums and things to do (because they're good too).
RECOMMENDED: Full guide to the best things to do in Berlin
Best tours in Berlin
Here's a chance to explore an integral yet rarely seen part of German history: the abandoned Tempelhof airport, a glorious example of mid-century architecture, with its beautiful functionality borne in simple, if slightly severe, lines. During the Second World War prisoners were forced to build weapons here, while shortly afterwards allied forces flew in 2.3 million tonnes of food, coal, fuel and medicine following the Soviet blockade of the city.
2
Photograph: Jochen Teufel
Like Tempelhof, Teufelsberg too played a part in the Cold War. This man-made hill in Grunewald once served as a radar station. Now derelict, it provides a huge canvas for striking street art, which you can see if you join one of these torch-lit tours. Climb the highest dome for fantastic 360-degree views.
3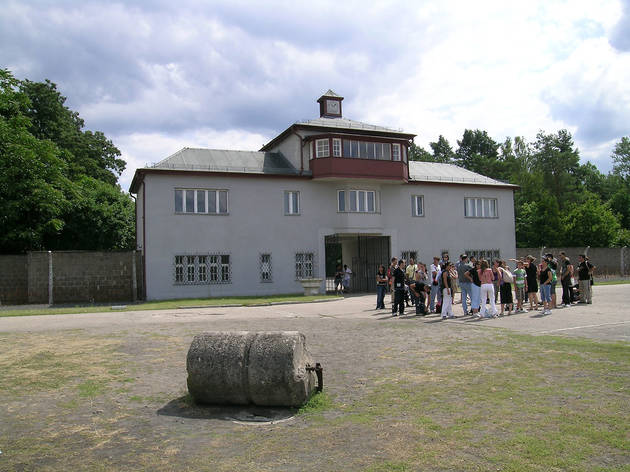 Photograph: Sachsenhausen
Not one for the light-hearted, this. Over four hours you'll learn about the Sachsenhausen Concentration Camp, which the Nazis built in 1936 and where they imprisoned more than 200,000 people during the war. The Sachsenhausen Memorial reminds visitors of victims' suffering and commemorates the thousands of lives lost. All takings go towards upkeep of the memorial.
This unique take on a city tour provides, in the organisers' own words, 'a platform to those who are so often talked about but rarely listened to'. Syrian refugees living in Berlin lead these tours, drawing comparisons between their unfortunate experiences of conflict and those of other minorities during Germany's inter- and post-war years.
Taste your way around the city, starting in the über-trendy district of Kreuzberg at Per and Liv's (your guides) favourite hangouts. This is a truly personal wander through some of the city's best under-the-radar food spots and includes four traditional dishes, as well as drinks.
Berlin is quite easily one of the most LGBTQ+ friendly cities in Europe. Find out why on this comprehensive tour, which explores the storied streets of gay districts Schöneberg and Kreuzberg, learn about the historic criminalisation of homosexuality in Germany, and hear stories about Berlin's oldest gay bar and one openly gay Nazi officer.
Forget the galleries and take to the streets to discover Berlin's wealth of urban art. Your guide – an artist, of course – will discuss the origins of this artform as you walk, revealing secret codes of conduct between artists and the political messages hidden in certain works.
Any self-respecting muso is aware of Berlin's influence on the work of David Bowie and Iggy Pop. So don't miss the chance to poke your head into the studio in West Berlin where the pair recorded (along with many other renowned acts). Because it's a working studio, you can't get in everywhere, but you'll still be able to see a good chunk of the building.
If you're not one for cramming in as much sightseeing as possible when you're on holiday, then Slow Travel Berlin is for you. These tours take in the best of Berlin's history, architecture, literature and art at a leisurely pace. Tours range from walking the Berlin Wall to strolling around art galleries.
Various public tours of Berlin's parliament, the Bundestag, can be booked when MPs aren't in session. Visitors can explore the architecture and history of the imposing Reichstag building, as well as the more modern Paul Löbe and Jakob Kaiser wings next door.
Put your money away, you won't be needing that where we're going. At least, not if you follow one of the Berlin Free Tour guides, who venture out come rain or shine to show willing walkers a 'best of' glimpse of the city. This includes the Wall, Checkpoint Charlie, Brandenburg Gate and the site of Hitler's Bunker.
Want to see the sights on your own terms?
While the most compelling historic sites are concentrated in Mitte, the city's physical centre, don't forget Berlin's beloved Kieze (often translated as 'neighbourhood', the Kiez is actually a smaller cluster of residential streets) – made up of attractions in their own right. Read on for our pick of the best.