Sadler's Brewhouse and Bar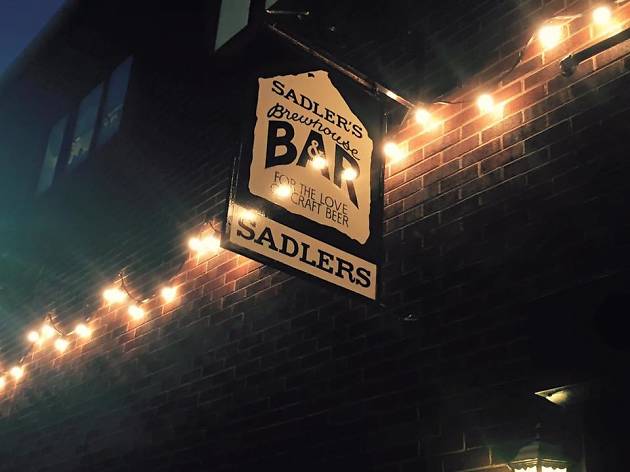 Yes, this recently-opened brewery taproom right opposite Lye station is strictly speaking not in Birmingham, but it's only a short train ride away and well worth it for a slickly orchestrated beer experience masterminded by sommelier Roberto Ross (formerly at Cotteridge Wines above).
In operation since 2004, Sadler's is a solid cask brewer that's successfully diversifying into more contemporary styles, with the confidence to offer other people's beers alongside its own. Locals like Sacre Brew and Twisted Barrel line up alongside Brit leaders like Wild and cool imports from Mikkeller and De Molen on a list with around 100 bottles and six keg and cask beers apiece. You might even get the chance to compare the same beer in several formats. The hop-draped, wood panelled first floor space is as about as amenable as industrial units can get, and there's a good burger and salad menu too.
Venue name:
Sadler's Brewhouse and Bar
Contact:
Address:
2 Conyers Trading Estate
Station Road
Stourbridge
DY9 8ER