In case you had forgotten, Sunday 21 June is Father's Day. This means you have just about enough time to plan a treat for the old man.
We know – he always shows appreciation for that card with a vintage sports car on the front, and thanks you politely when he unwraps a new tie or barbecue apron. Still, if you want to go the extra mile and take dad somewhere special, we've got some ideas to help you celebrate Father's Day in and around Birmingham...
Food
Flickr: Elliott Brown
Let's face it, dad is normally the one who foots the bill when you go out to eat, so now you can return the favour. It might not cost as much as you think, either. Argentine restaurant Fiesta del Asado, along with Indian restaurants Raja Monkey and Lasan are running a 'Sock Amnesty' special for Father's Day: bring in a pair of unwanted (but new!) gift socks when you dine, and dad will eat for free. The offer lasts until June 25.
Similarly, pops can eat free at Alfie Bird's on Sunday too – as long as you book a table of four. You can save a bit of cash at The Old Royal, too. Here, dad will be treated to a free pint and you'll get 10% off the final bill.
Alternatively, you can 'Grill 'n Chill' at the Fleet Street Kitchen (where dad will get a complimentary BBQ goody bag), enjoy a special menu at Purnell's Bistro, or tuck into a Sunday lunch at the Marmalade Bistro, where your progenitor will be rewarded with a double helping of meat. Lovely.
For those footy-loving fathers, there are a few options. For example, if dad's a Bluenose, you can treat him to a three-course carvery and a behind-the-scenes tour of St Andrew's stadium. Or, if he supports Villa, take him to Villa Park for a similar three-course lunch and tour. For the Baggy dads, you can celebrate at The Hawthornes with a three-course meal and a chance to meet Albion club legend Tony "Bomber" Brown.
Days Out
Flickr: Tim Ellis
Is dad harbouring a record collection – from when "music was good"? Then allow him to indulge his vinyl fantasies at Fletchers Bar for 'Come Vinyl With Me' – an evening where he can bring his records and take to the DJ booth for ten minutes. Or, you could take him to Sarehole Mill for the Ale, Street Food and Folk Music Fair, or even the Model Show at Midland Air Museum.
Slightly further afield, you and you dad could visit the International Model Air Show in Weston Park, take part in a 'Medieval Father's Day' at Kenilworth Castle, or help him learn what it takes to be a dapper chap for the 'Gentlemen's Gentlemen' event at Witley Court and Gardens. If he is more of a big kid, then there is also the Toy Collector's Fair at the Birmingham NEC.
Cinema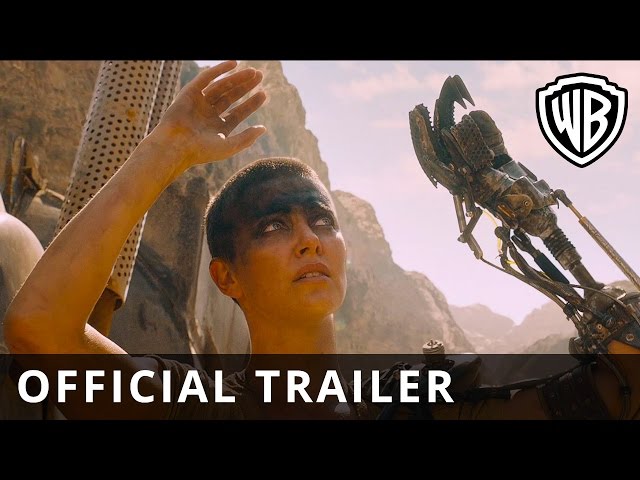 It may be that your long-suffering dad simply needs some time where his children have to keep their mouths shut for a couple of hours. So, why not offer to take him to the cinema? Showing this weekend at the Electric Cinema is Jurassic World and Mr. Holmes, along with A Midsummer's Night Dream and Timbuktu.
Elsewhere over the course of the weekend, dads will also be able to watch the Marvel superhero gang return in Avengers: Age of Ultron, Dwayne 'the Rock' Johnson in San Andreas, Jason Statham and Melissa McCarthy in Spy, or Tom Hardy and Charlize Theron in Mad Max: Fury Road. All of which are likely to make a very welcome break from endless episodes of Peppa Pig or Mr Tumble
So, he may do little more than read newspapers, moan about teenagers and the cost of electricity, but take him somewhere nice this Sunday and it'll give him one less thing to grumble about.
If you are still looking for ideas, take a look at our Things to Do guide for Birmingham.