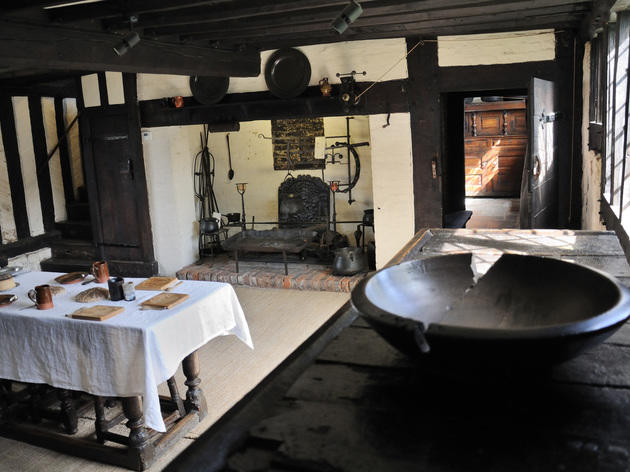 Timber frame Tudor manor saved by George Cadbury – take a guided tour and learn about the work, food and clothing the era
The Birmingham suburb of Bournville is a true rarity, offering tranquil village life within easy access of a bustling city centre. The brainchild of chocolate emperor George Cadbury, the area has its own village green, historic rest house and rare carillon bells (although still no public houses, what with Cadbury being a devout Quaker), but perhaps Bournville's most treasured building is Selly Manor. A timber frame Tudor manor dating back to the 1300s, it was saved from demolition by Cadbury in the early 20th century, when it was moved from its original Bournbrook site piece by piece.
It still resides there now, open as a museum run by the Bournville Village Trust and giving visitors the chance to experience a small taste of the Tudor era. Guided tours and family activities look at work, food, clothing and even the Tudor methods of crime and punishment, along with a large collection of furniture donated by George's brother, Laurence. It doesn't take long to look through the house, but you can also take a stroll around the gardens, complete with tiny hedge maze for young ones to get dizzy in. There's also a smaller medieval hall house known as Minworth Greaves set within the manor's grounds, also saved by Cadbury.
Venue name:
Selly Manor
Contact:
Address:
Maple Road
Birmingham
B30 2AE

Opening hours:
Tue-Fri 10am-5pm; Sat-Sun 2pm-5pm
Transport:
Rail: Bourneville Station Bus: 11
Price:
£3.50, £2.50 concs, £1.50 children