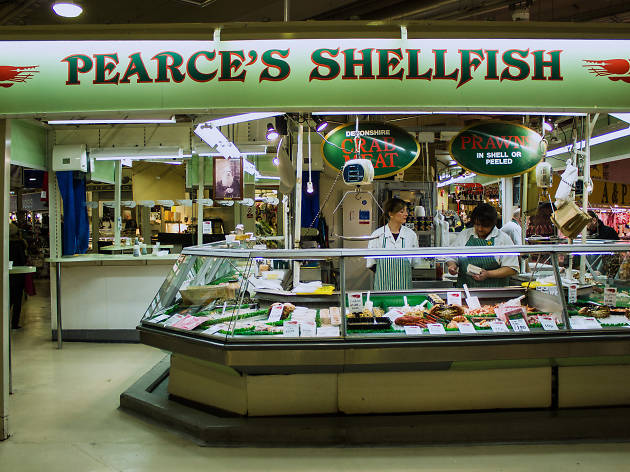 Seafood stall hidden deep within the Bull Ring Indoor Market, where the produce is as fresh as it is delicious
If you're yet to make it to the boisterous but enlivening Bull Ring Indoor Market, then you're about to hear yet another reason why you really should.
Fresh seafood might not be the first thing you'd seek out in an entirely landlocked city but in the hands of Pearce's Shellfish, all expectations can be squarely realigned. Step one: locate stall 103. Our advice? Directions are futile in Birmingham's foodie jungle – just ask for Pearce's once you're in the vicinity. Step two: grab a wooden fork, a vat of vinegar and choose from cockles, whelks (a variety of sea snail), mussels and whatever else looked good that morning.
And while you're there, pick up a bag of the shell-on tiger prawns for your evening's entertainment. Whether we BBQ, shallow-fry or grill these unctuous beauties, they make us a little weepy each time
Venue name:
Pearce's Shellfish
Contact:
Address:
Bull Ring Indoor Market
50 Edgbaston Street
Birmingham
B5 4RQ