5 things to do in Birmingham to bring you more pleasure
Raise your pleasure levels to eleven with these brilliant events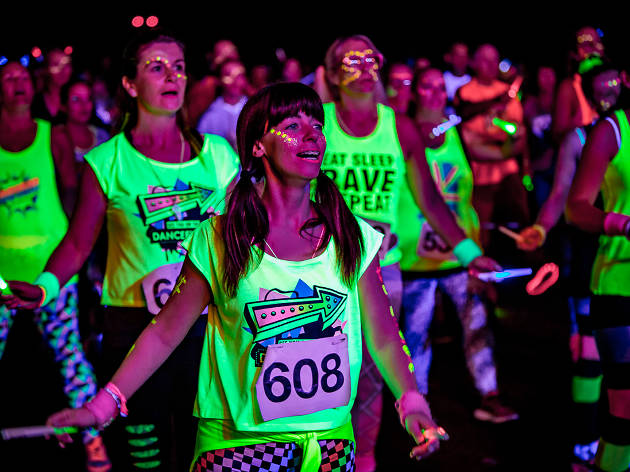 Pleasure is good for you. Aside from the immediate gratification, choosing pleasure and pleasurable activities can help boost your confidence, provide you with a sense of fulfillment and even help reduce stress. However, it's something that we don't often give ourselves time for. Hopefully, that's about to change - whether it's upping your endorphins, tantalising those tastebuds or getting your creative juices flowing, here are things to do in Birmingham that should help get your pleasure levels up to eleven.
Clubbercise — Various times and locations
While a night on the town is always fun, late nights can take their toll. So choose the pleasure of a good night's sleep and integrate clubbing into your workout instead. Clubbercise, which is held at various locations around Birmingham, amalgamates aerobics, toning and dancing into an exercise class all set to '90s club classics and today's dancefloor fillers. Just make sure you pack your day-glo legwarmers.
Independent Birmingham Quiz Night — Various dates and locations
You can't go wrong with a good pub quiz, but why not really flex your pop culture knowledge with one of Independent Birmingham's themed quiz nights? Previous quizzes have focused on everything from 'Game of Thrones', 'Star Wars', 'Ricky and Morty', 'Home Alone' and even 'Jurassic Park', which means there's bound to be something that you're an expert in. Get those little grey cells turning and put your quiz skills to the test — and hey, you may find you win!
Digbeth Dining Club — Every Thursday, Friday and Sunday
The smell of delicious food will get your mouth watering and your pleasure levels jumping so it's worth visiting Digbeth Dining Club. Open Thursday, Friday and Saturday until 11pm, this street food bonanza features some of the Midlands' tastiest treats from some truly excellent vendors. Whether you're in the mood for Indian Fish and Chips (yum!) or a moroccan tagine wrap (double yum!), there are nearly forty traders to choose between. Save room for seconds!
Writing workshops at the Barber Institute of Fine Arts — One Saturday a month
They say everyone's got a book in them - let yours out with a writing workshop at the Barber Institute of Fine Arts. Once a month on a Saturday, budding authors and poets can explore and gather inspiration from the Barber's collection of art. Each writing workshop has a different theme and each session is individual so you'll have plenty of opportunity to flex those creative muscles. Booker Prize here you come.
Haunted Evenings Ghost Hunts — Various dates
If you're more of a thrillseeker then a Haunted Evening ghost hunt could provide the night of paranormal pleasures that you're after. With seven different ghost hunts in Birmingham, spirit seekers can explore the maze of underground tunnels beneath Smethwick Baths, uncover ghouls in Steelhouse Police Station and creep themselves out with a visit to the Drakelow Tunnels, a location so fascinating that it just has to be haunted. Get your heartrate up, your ghost hunting paraphernalia ready and choose a pleasure of a very different kind.