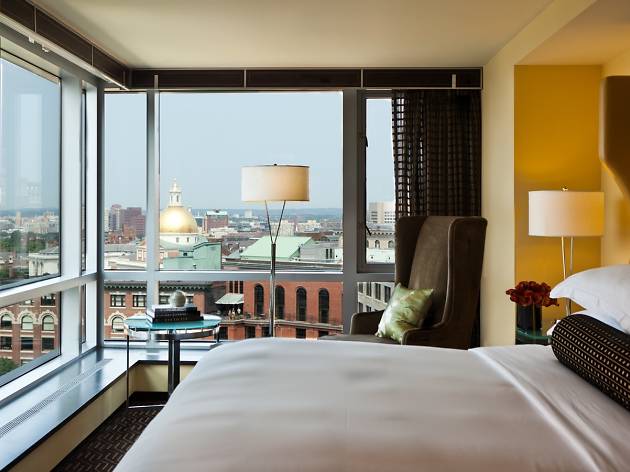 When it opened in 2002, Nine Zero was one of a select sprinkling of boutique-style hotels in Boston. Now part of the Kimpton group, the hotel retains its aura of chilled-out chic - 'relax' is etched in brass lettering on the sidewalk outside the entrance as a welcome mantra - and exclusivity. The white-painted rooms are sleekly modern, with plush bed linens and oversized black vinyl headboards (with slight dominatrix overtones). Extras include Kimpton's signature leopard print robes, free wireless internet access and a complimentary 'wine hour' in the evening. Celebrated local chef/restaurateur Ken Oringer opened a deluxe steak house, KO Prime, in 2007, which operates as the hotel's in-house kitchen for room service too.
Venue name:
Nine Zero
Contact:
Address:
90 Tremont Street
Boston
MA 02108

Cross street:
at Bosworth Street
Transport:
Red or Green line to Park Street.
Price:
Rates $270-$550 double.