Heads up! We're working hard to be accurate – but these are unusual times, so please always check before heading out.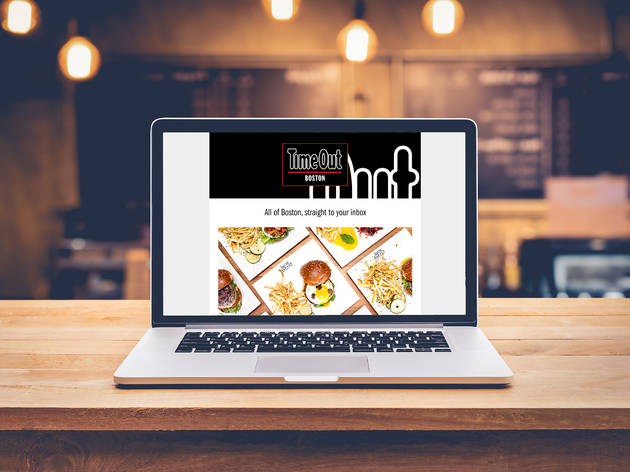 Time Out Boston Newsletter: All of Boston, straight to your inbox
Discover the best things to do in the city with Time Out Boston's newsletter, bringing cool news straight to your inbox
Welcome to the Time Out Boston newsletter, a gathering place for the best things to do and know about in the city—whether you're stuck at home or going out. Here, you'll find news about restaurants and bars, happenings in the city and more.
Fight boredom, find inspiration and feel a connection with what's going on in The Hub with these ideas and stories from the best city in the world: Every edition comes jam-packed with the best things to see and do, the latest news you've got to know, and much, much more.
Sign up to make sure you never miss an issue.
Latest Time Out Boston newsletters
Looking for more? Check out the latest Boston news
Your up-to-the-minute guide to Boston events, restaurants, bars, nightlife and more