Hotels
Your guide to the best hotels in Boston, from the city's finest to affordable options in the 'burbs
Boutique hotels in Boston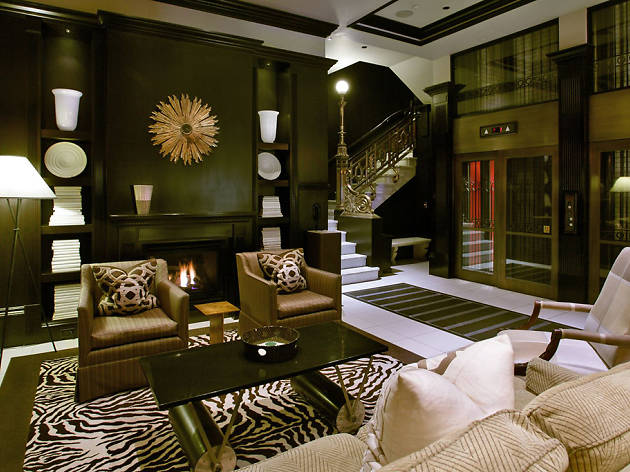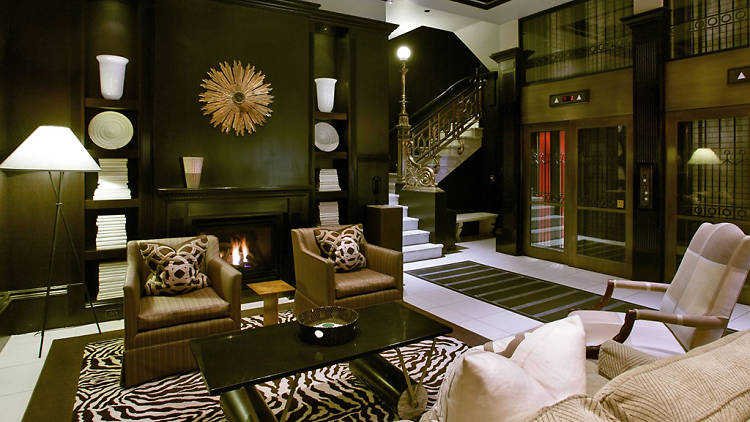 XV Beacon
In a former office building near the State House, XV Beacon opened in 1999, introducing contemporary boutique chic to Boston. Although there's more competition now, XV's air of discretion and exclusivity still carries considerable cachet. The sleek, spacious guest rooms are decorated in a lively mix of stripes and patterns, browns and beiges, and feature marble bathrooms and a lounge area with a grand gas fireplace (which, inexplicably, seems to emit heat whether you want it or not, battling with the air conditioning). The modern four-poster beds are a bit twee, but recent updates have introduced flatscreen TVs. The swanky restaurant, Mooo, offers steakhouse dining with a tongue-in-cheek twist. The hotel's free chauffeured car service is a boon, especially in winter, although its prime Beacon Hill location puts you just steps away from the Financial District and Back Bay.
Check prices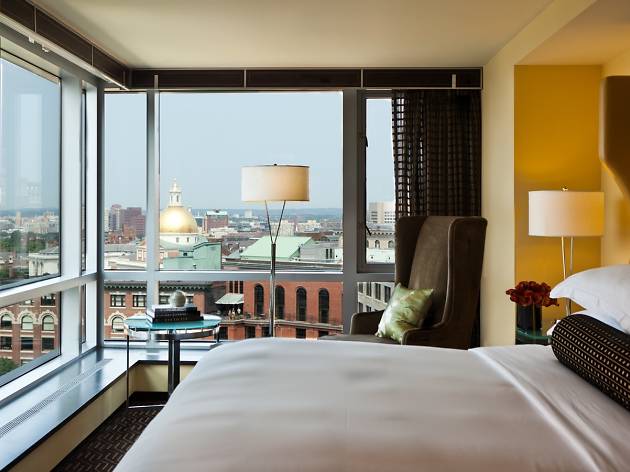 Kimpton Nine Zero Hotel
A blend of classic and modern architectural elements, this downtown hotel is a boutique haven for business travelers and those seeking central access to the city. From a wood-paneled lobby, you'll travel upstairs to rooms that are urbane and opulent, with terrific city views. Nine Zero provides a master class in pet-friendliness, from complimentary dog beds to pet sitting and, yes, four-legged massage services.
Check prices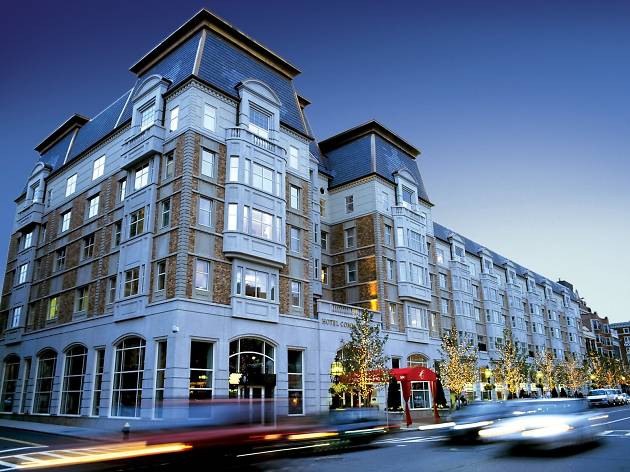 Hotel Commonwealth
Both kid- and pet-friendly, Hotel Commonwealth offers rooms that are modern and doused in sunlight; many face out onto Fenway Park. (Baseball-themed packages are available for die-hards.) The collection of on-site F&B might be the most impressive in the city; between Eastern Standard, the Hawthorne Bar, and Island Creek Oyster Bar, guests are well-served day and night.
Check prices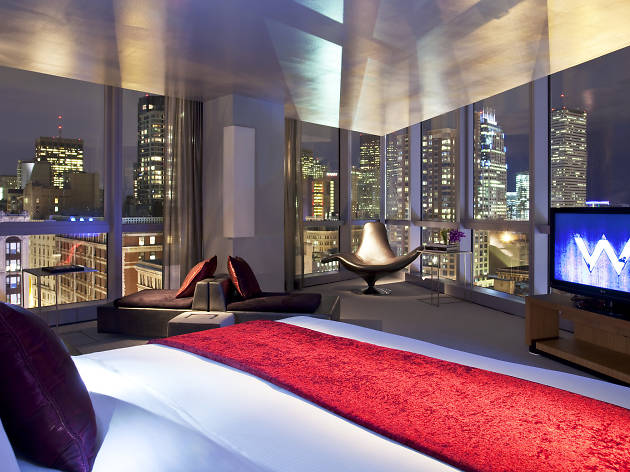 W Boston
Known locally as "The W," this trailblazing urban hotel brand (part of the Marriott family) continues to impress with its lone Boston property. Immediately upon entering the hotel, you'll find yourself in a buzzing lobby bar, crowded with visitors and after-work locals making the scene. There's a Bliss Spa that's perfect for pampering, and the Tunnel nightclub is one of the city's hottest.
Check prices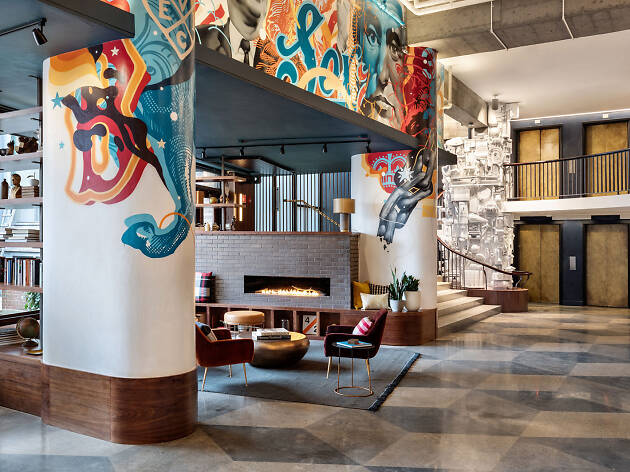 The Revolution Hotel
Notoriously lacking in hotel options, the South End is one of the nicest places to stay in the city, and The Revolution Hotel puts visitors right in the heart of the historic neighborhood. The hotel—which resides within an adaptive reuse of one of the first YWCAs in the nation—offers Conspire, a modern co-working space that is free for guests and available to non-guests for a daily or monthly fee. The property also features engaging art and objects that display Boston's many innovations.
Check prices
Stay at the best hotels in North America
See more