Hotels
Your guide to the best hotels in Boston, from the city's finest to affordable options in the 'burbs
Boutique hotels in Boston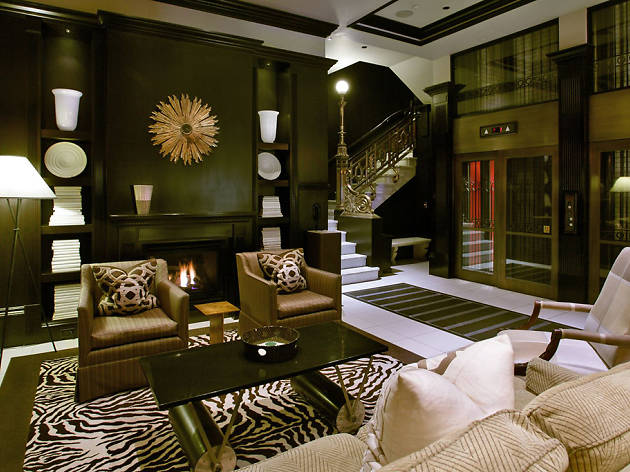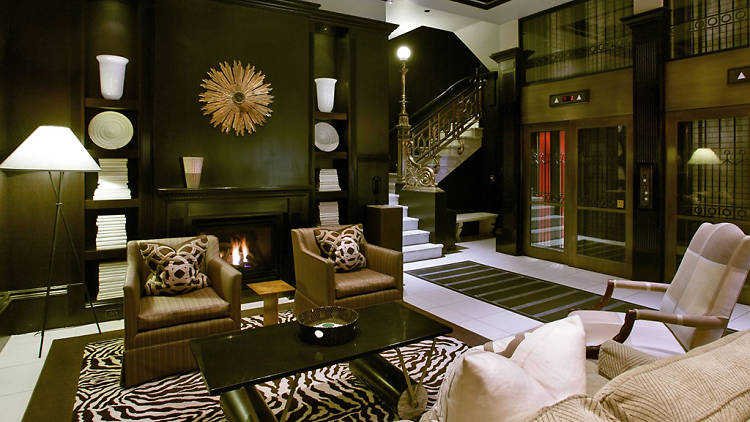 XV Beacon
In a former office building near the State House, XV Beacon opened in 1999, introducing contemporary boutique chic to Boston. Although there's more competition now, XV's air of discretion and exclusivity still carries considerable cachet. The sleek, spacious guest rooms are decorated in a lively mix of stripes and patterns, browns and beiges, and feature marble bathrooms and a lounge area with a grand gas fireplace (which, inexplicably, seems to emit heat whether you want it or not, battling with the air conditioning). The modern four-poster beds are a bit twee, but recent updates have introduced flatscreen TVs. The swanky restaurant, Mooo, offers steakhouse dining with a tongue-in-cheek twist. The hotel's free chauffeured car service is a boon, especially in winter, although its prime Beacon Hill location puts you just steps away from the Financial District and Back Bay.
Check prices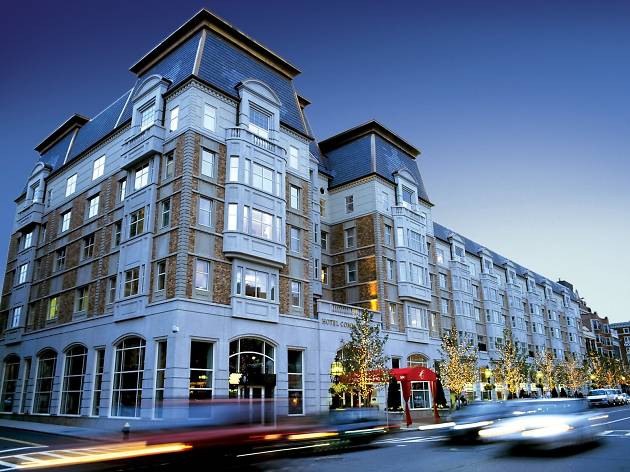 Hotel Commonwealth
Rumors of Kenmore Square's rise are as greatly exaggerated as those of Hotel Commonwealth's fall. While Kenmore, a stone's throw from Fenway Park, is taking its time in 'coming up', the Commonwealth lost none in recovering from its early hiccups. Yes, Bostonians hated its fiberglass, faux 19th-century façade so much it was redone at huge expense, only to be met with more pained sighs of disapproval. But inside, the spacious suites and rooms have a rustic, boutique elegance, along with superior technological conveniences. The lauded Radius Group runs the adjoining seafood restaurant and bar, Great Bay, while room service comes courtesy of Eastern Standard, a hip adjacent brasserie that's made waves on the city's dining scene. Good soundproofing and superbly comfortable, Italian linen-clad beds are further plus points.
Check prices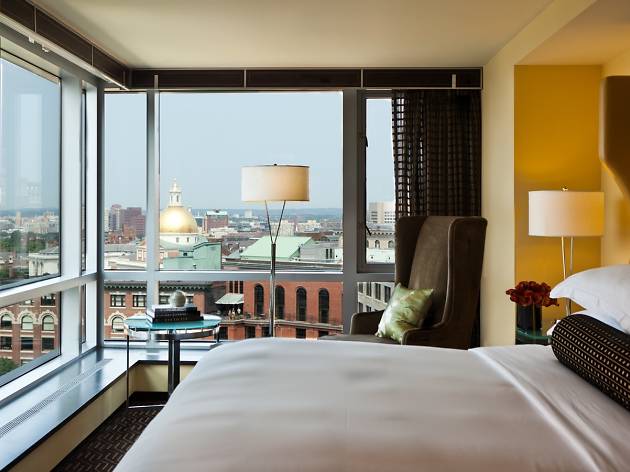 Nine Zero
When it opened in 2002, Nine Zero was one of a select sprinkling of boutique-style hotels in Boston. Now part of the Kimpton group, the hotel retains its aura of chilled-out chic - 'relax' is etched in brass lettering on the sidewalk outside the entrance as a welcome mantra - and exclusivity. The white-painted rooms are sleekly modern, with plush bed linens and oversized black vinyl headboards (with slight dominatrix overtones). Extras include Kimpton's signature leopard print robes, free wireless internet access and a complimentary 'wine hour' in the evening. Celebrated local chef/restaurateur Ken Oringer opened a deluxe steak house, KO Prime, in 2007, which operates as the hotel's in-house kitchen for room service too.
Check prices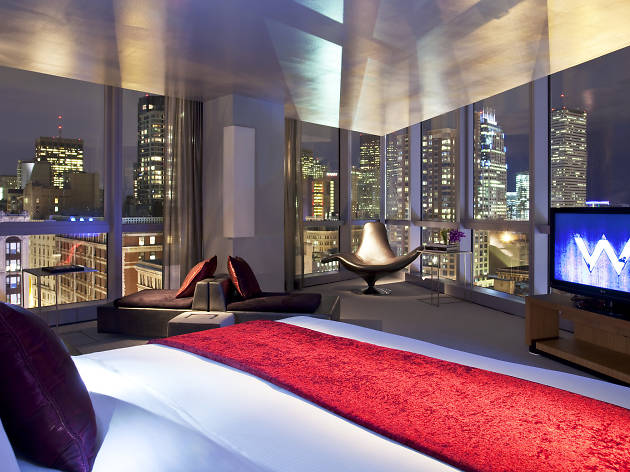 W Hotel
This trailblazing, chic and ever-so-slightly snooty urban hotel chain continues to expand around the country, but it hasn't yet reached the point at which hip and fashionable turns to yesterday's thing. For that, full credit goes to the design, which eschews grand flourishes in favour of a simple and unobtrusive stylishness in both the rooms and the public spaces. Immediately on entering the hotel, you'll find yourself in a buzzing lobby bar, crowded with visitors and after-work locals making the scene.
Check prices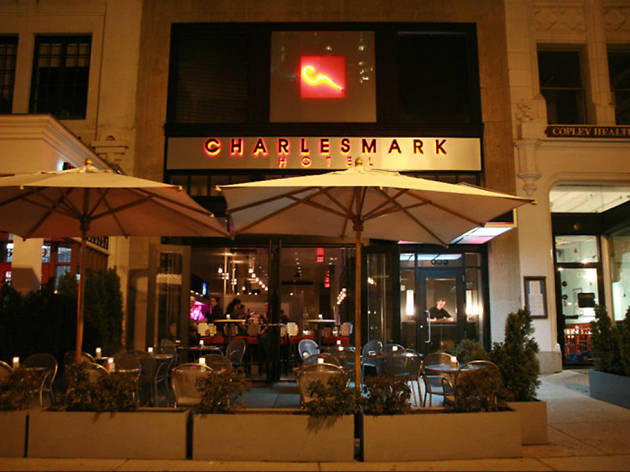 Charlesmark Hotel
Converted from a private residence, the slender Charlesmark is a beacon of minimalist boutique elegance on busy Boylston Street. The chic lounge and patio, opened in 2005, draws a local crowd. There's no restaurant, but Back Bay's culinary wealth more than compensates. The hotel is the work of local architect Dennis Duffy—a man responsible for some of the hippest restaurant, commercial and private revamps in town—whose clean, simple aesthetic is perfect for maximizing space in the modestly proportioned rooms.
Check prices
Stay at the best hotels in North America
See more