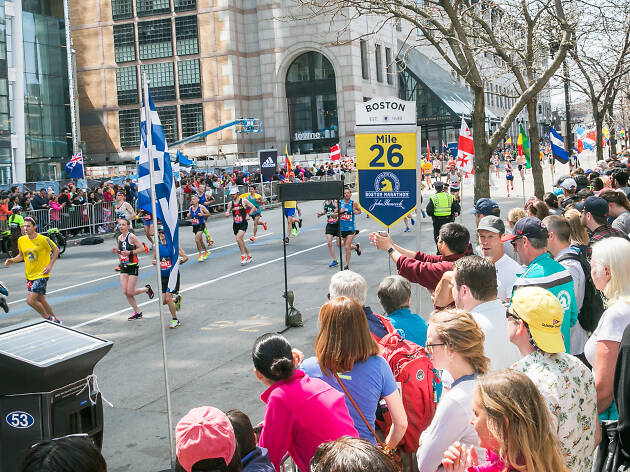 2020 Boston Marathon postponed to Sept. 14 due to coronavirus
Posted: Friday March 13 2020, 2:29pm
Boston Mayor Marty Walsh has announced that the 2020 Boston Marathon, which had been scheduled for April 20, has been postponed until Monday, Sept. 14 in response to the growing concern surrounding the coronavirus outbreak.
"Our expectation — and it's an expectation and a hope right now — is that this date will get us to a safer place in relation to the spread of coronavirus," said Walsh, who was joined by Governor Charlie Baker.
The announcement, which came in the wake of myriad sports leagues suspending play and canceling tournaments, serves as the first postponement in the race's 124-year history.
Walsh said organizers aimed to find a date that would avoid college move-ins and scheduled construction projects, and Baker shared plans to file a bill that will declare the new race date a state holiday, to known as "Marathon Day."
According to the mayor, canceling the event outright would cost affected businesses to the tune of more than $200 million, with charities missing out on some $40 million. The hope is for the weekend of Sept. 14 to double as a campaign to help local businesses recover from the economic effects of coronavirus.
Keep tabs the latest coronavirus-related developments by consulting our continually-updated list of major area cancellations and postponements.
Share the story