Boston foodies looking for a new tool to help them navigate the ever-changing local dining scene can now use CareFull, which has just launched its iOS app in Boston. The Hub is the app's first city, with New York City scheduled to launch later this month.
The free app informs users of restaurants' safety precautions like table distancing, mask wearing, and sanitization practices, alongside other helpful information such as outdoor heat lamp arrangements and tent setups. CareFull crowdsources its information from its users and covers more 250 restaurants and cafes in the Boston area, aiming to help diners safely re-engage with their community while supporting restaurants' revitalization efforts.
CareFull organizes important safety information in one place, including precaution checklists, comments, and photos, provided by both customers and restaurants.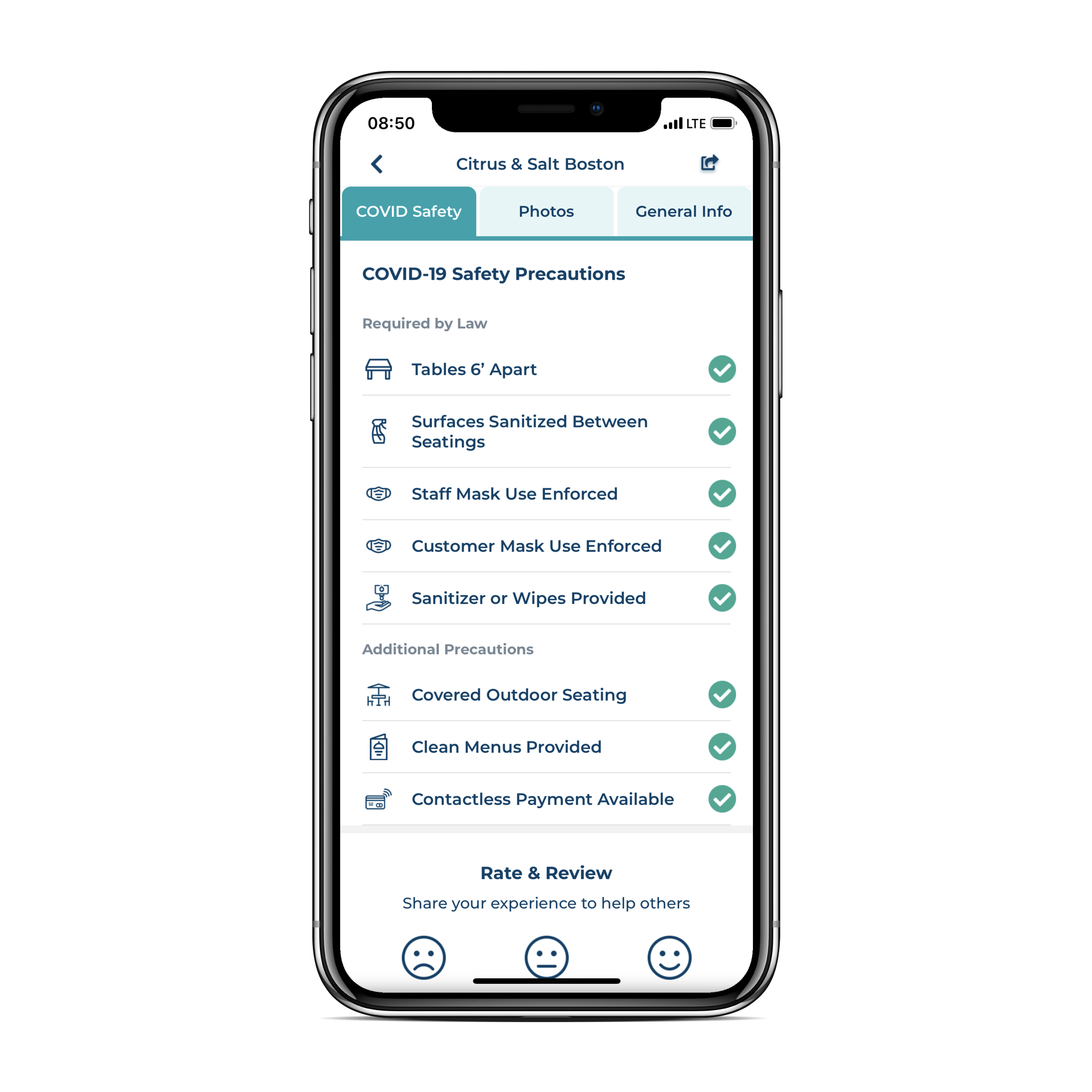 "Hundreds of restaurants are taking all the right steps to reopen safely, but a few unsafe venues scare customers away from eating out at all," explains founder Garrett Weinstein. "With CareFull, we can give people confidence to go out again while sending safe traffic to restaurants that are creating safe, comfortable environments."
The app is launching with support from the Massachusetts Restaurant Association and over a dozen 'launch partner' restaurants, including Peregrine and Democracy Brewing. CareFull also has an advisory team of medical professionals and restaurant owners providing industry-specific guidance. For more information please visit carefullapp.com.