Heads up! We're working hard to be accurate – but these are unusual times, so please always check before heading out.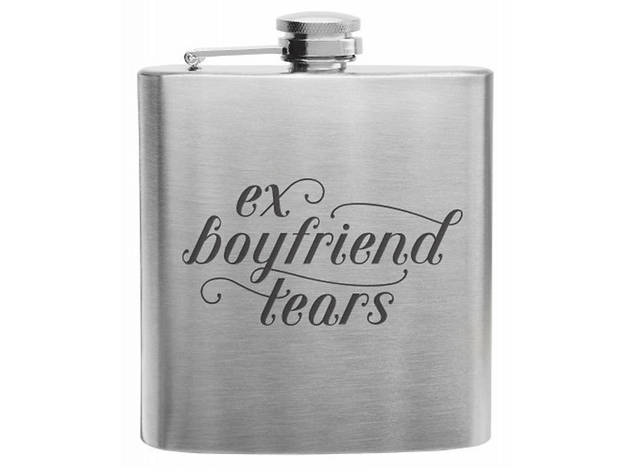 1/15
Cry us a river.Ex boyfriend tears flask, $20, exboyfriendtears.com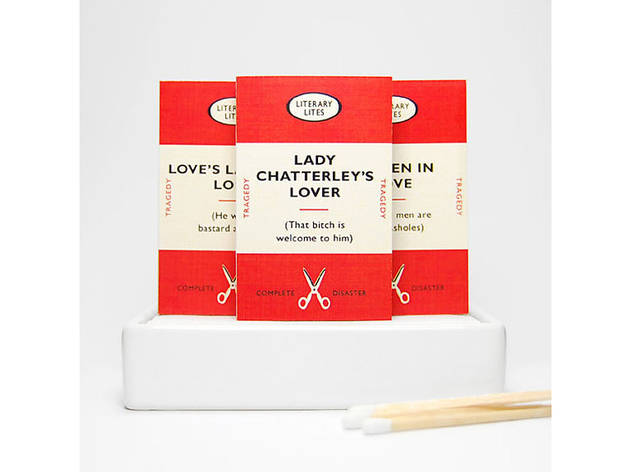 2/15
Strike a match; snuff out the memory of your ex-flame.Anti-Love Literary Lites, $6.50, etsy.com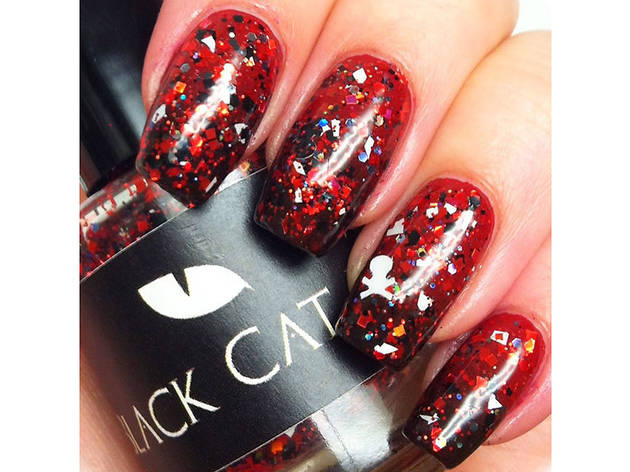 3/15
If you plan on giving the finger, it might as well be painted with red and black sparkles and skulls.Dead Men Tell No Tales polish by Black Cat Lacquer, $9, blackcatlacquer.bigcartel.com.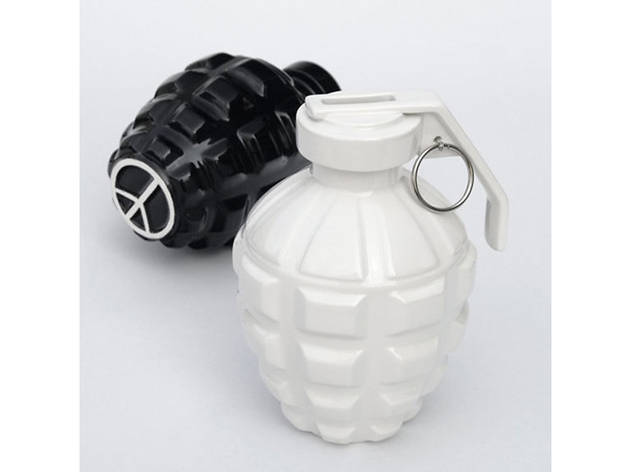 4/15
Bombs away!Love grenade coin bank by Biaugust, $32, mollaspace.com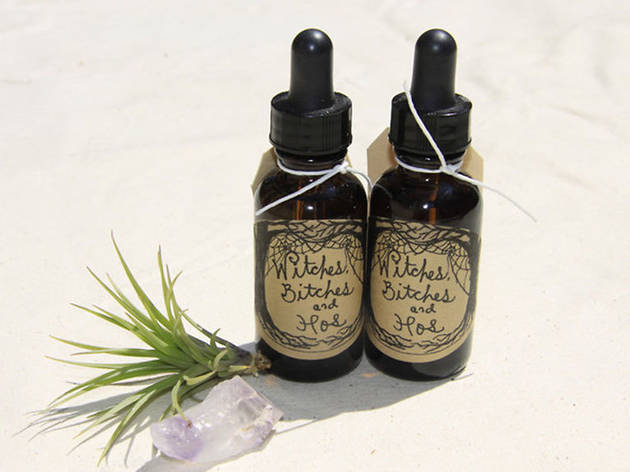 5/15
The potent elixir aims to empower "edge walkers, shape shifters, those who dwell between the worlds (and genders), magicians, priestesses, sex workers, and lovers of the great mother." Sign us up.  Witches, Bitches and Hos elixir by Dori Midnight, $25, otherwild.com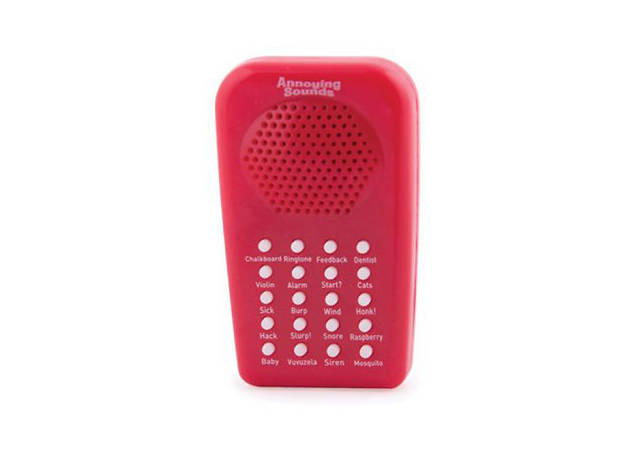 6/15
Just because you're not on a date doesn't mean you can't ruin someone else's. Painful sound effects include nails on a chalkboard and the always-inappropriate vuvuzela.Annoying Sounds machine by Westminster, $9, museumstore.hmns.org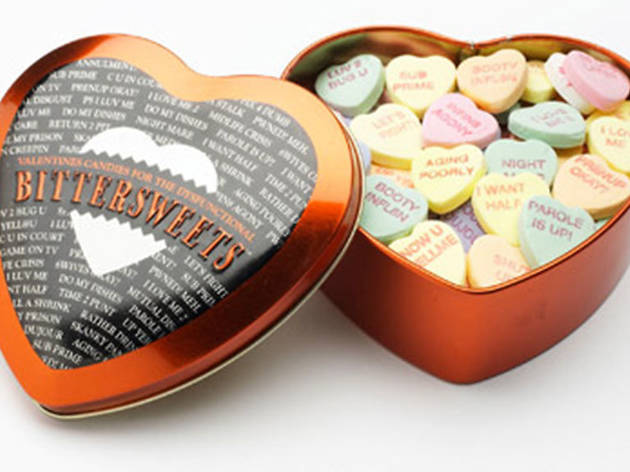 7/15
Don't sugarcoat it: Dole out mood-killing candies labeled "Rather Drink," "Mutual Disgust" and "Game on TV" instead.Dysfunctional Bittersweets by Despair, Inc., $10, despair.com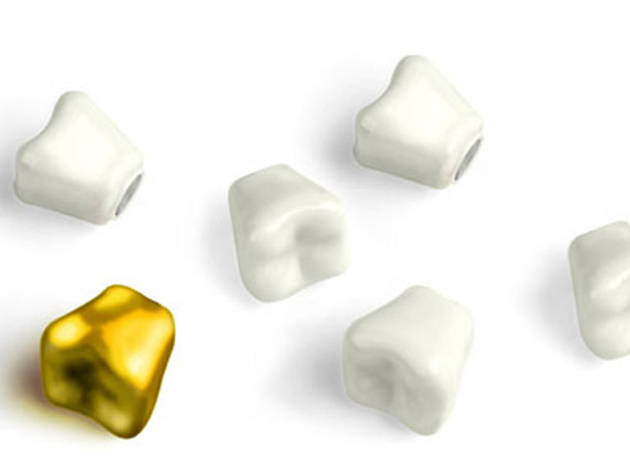 8/15
Nothing says "I may or may not be a serial killer" like a few spare molars tacked on the fridge.Wisdom tooth magnets by Kikkerland, $6 per set, kikkerland.com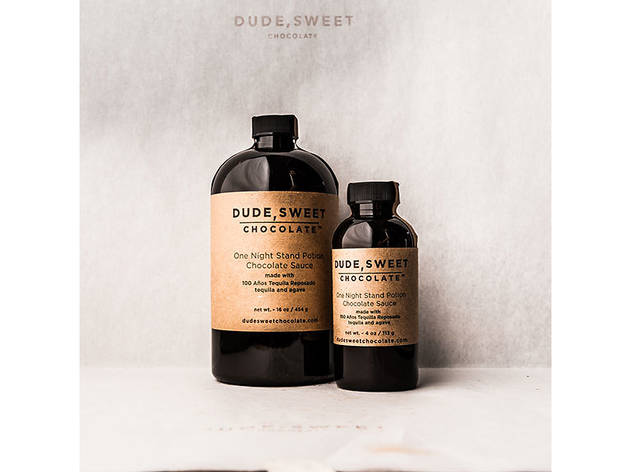 9/15
Photograph: Manny Rodriguez
Hit the (booze-infused chocolate) sauce for a much-deserved endorphin rush.Break-Up and One Night Stand potions by Dude, Sweet Chocolate, $8–$30 each, dudesweetchocolate.com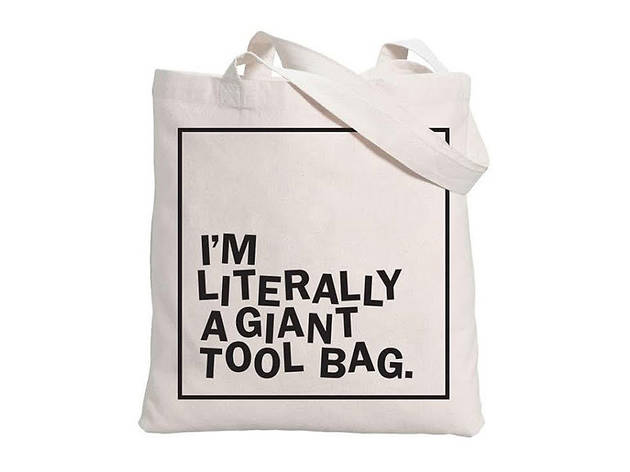 10/15
Say it loud and proud.I'm Literally a Giant Tool Bag tote by Adam J. Kurtz, $12, shop.adamjk.com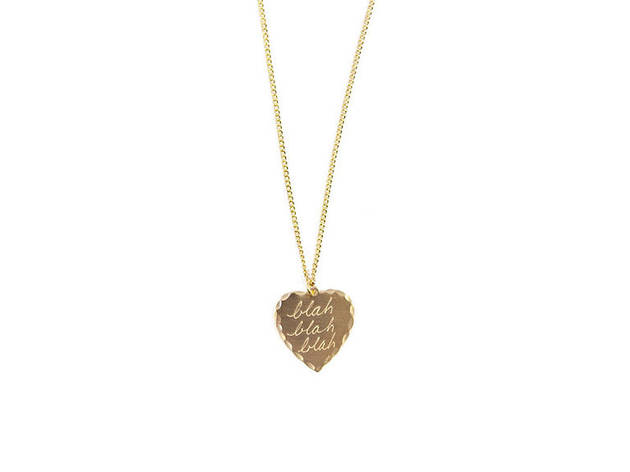 11/15
Photograph: Madeleine Wieand
Sweet nothings all sound the same anyway.Blah Blah Blah brass necklace by In God We Trust, $40, ingodwetrustnyc.com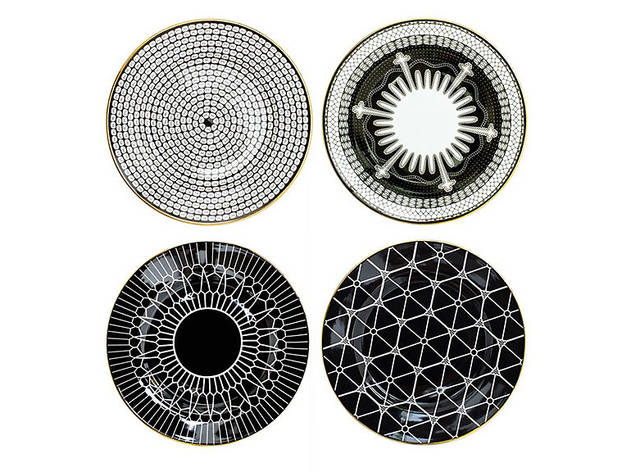 12/15
Who needs a heart when, well, you know. We much prefer this stylish, gutsy display.Anatomy of Digestion plates by Street Anatomy, $270, store.streetanatomy.com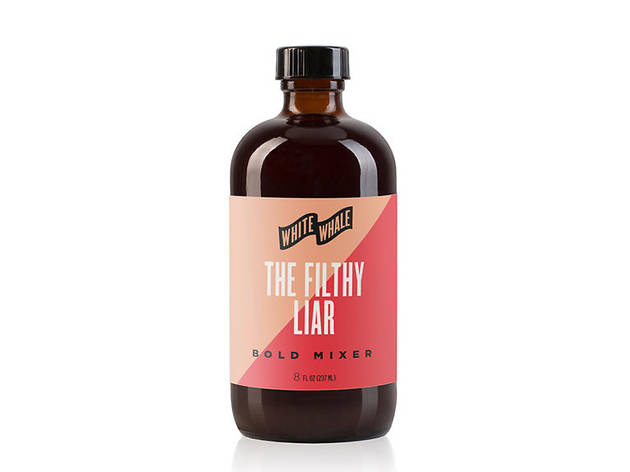 13/15
Drown your sorrows—or toast your newfound freedom—with a lychee-flavored libation.The Filthy Liar gin mixer by White Whale, $10, drinkwhitewhale.com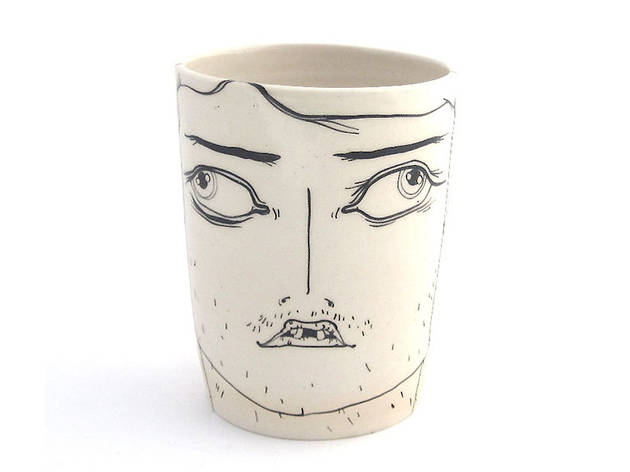 14/15
Yeah, we woke up like this. So what?Guys + Girls cups by Klai, $48-$66, iloveklai.bigcartel.com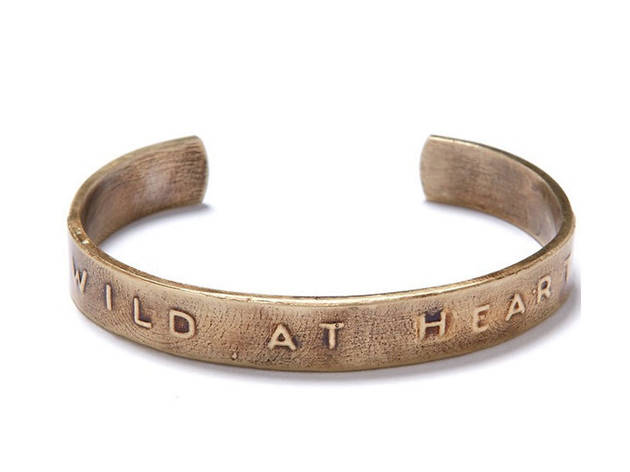 15/15
Ain't nothing gonna break your stride. Nobody's gonna slow you down. Oh no, you've got to keep on movin'.Wild at Heart cuff by Bing Bang, $85, bingbangnyc.com
Anti-Valentine's Day ideas
Reject the Hallmark holiday with anti-Valentine's Day ideas ranging from love grenades to break-up chocolate
Whether you're newly solo, happily single or filled with the burning rage of a thousand exes, these anti-Valentine's Day ideas will convey the proper sentiment. Forget theromantic restaurants and florists—we've got all the bitter sweets and tool bags you need.

RECOMMENDED: Valentine's Day ideas for Boston