City Guide
A guide to the best things to do and attractions in Boston
Boston travel information
The best hotels in Boston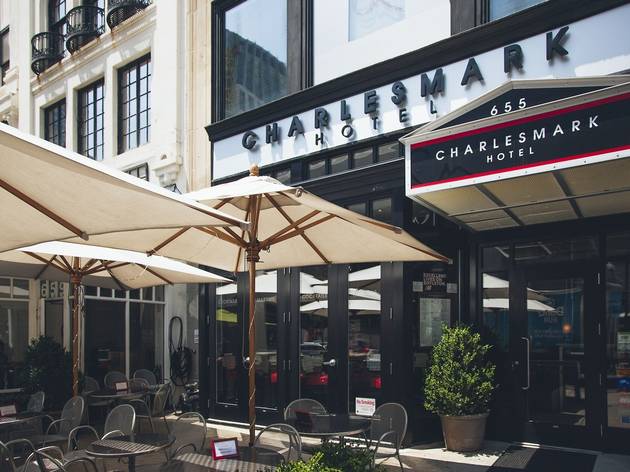 Charlesmark Hotel
Converted from a private residence, the slender Charlesmark is a beacon of minimalist boutique elegance on busy Boylston Street. The chic lounge and patio, opened in 2005, draws a local crowd. There's no restaurant, but Back Bay's culinary wealth more than compensates. The hotel is the work of local architect Dennis Duffy—a man responsible for some of the hippest restaurant, commercial and private revamps in town—whose clean, simple aesthetic is perfect for maximizing space in the modestly proportioned rooms.
Check prices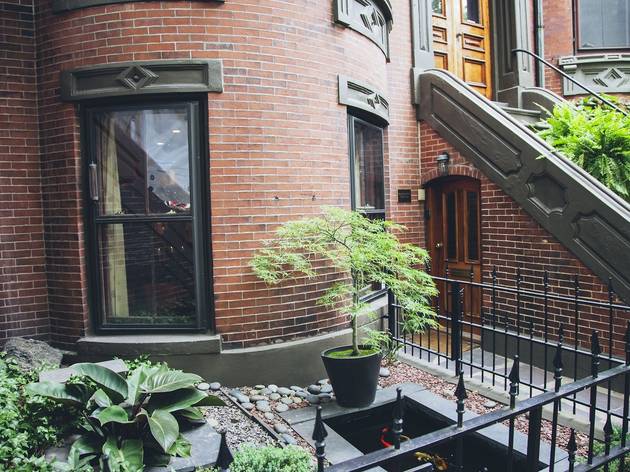 Clarendon Square Inn
Housed in a beautifully renovated 1860s merchant's townhouse, this luxury bed and breakfast is a far cry from Boston's staid, conservative image—take the rooftop hot tub, for instance, with its views over Back Bay. Rooms are individually designed and furnished with impeccable attention to detail, mixing carefully chosen antiques with sleek contemporary pieces. Some rooms have original fireplaces, but they're now only for decoration. Marble and limestone bathrooms and high-thread-count linens add to the appeal, although there are no king-sized beds, only queens. The Clarendon suite, with its splendid freestanding Victorian bath, is popular for romantic breaks. Wireless internet access is complimentary, and limited guest parking (reserved in advance) is a boon in the area.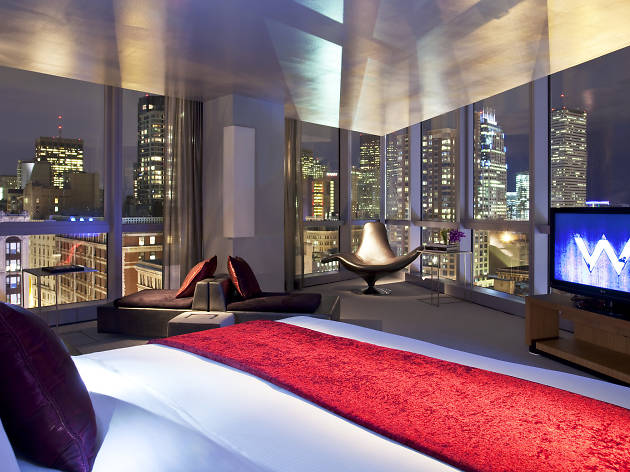 W Hotel
This trailblazing, chic and ever-so-slightly snooty urban hotel chain continues to expand around the country, but it hasn't yet reached the point at which hip and fashionable turns to yesterday's thing. For that, full credit goes to the design, which eschews grand flourishes in favour of a simple and unobtrusive stylishness in both the rooms and the public spaces. Immediately on entering the hotel, you'll find yourself in a buzzing lobby bar, crowded with visitors and after-work locals making the scene.
Check prices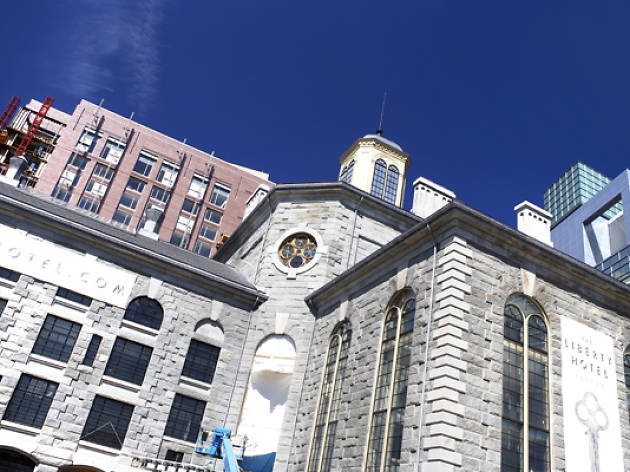 Liberty Hotel
The cells in the new Liberty Hotel, by the Charles River near Beacon Hill, have an altogether less tranquil history than the guesthouse; drunks and assorted villains were once locked up in the tiny cubicles in what is now the bar. Built in 1851, the Charles Street Jail was a model prison for the times - but by the 1970s, the facility was outmoded and in disrepair, known for its dire conditions. A district court ruled that the jail violated prisoners' constitutional rights, and it finally closed in 1990. Needless to say, there's no trace of its former squalor. For its conversion into a luxury hotel, some $120 million was pumped into renovations and the construction of an adjacent 16-story wing, which contains most of the 300 guest rooms. As the jail is a National Historic Landmark, the refurbishment has preserved the cruciform-shaped building's original features. The airy 90-foot central rotunda, which houses the main lobby, is topped by a cupola that was formerly covered over, and magnificent, original floor-to-ceiling windows overlook the landscaped patio. The catwalks that link the jail's public spaces were also kept, along with the cells in one of three bars that throw a playful look at the building's past (Alibi, Clink, and Scampo). Rooms are more comfortable than cutting edge, with pale, neutral decor, mahogany furniture and handmade patchwork throws. Luxuries abound, from plush bed linen and Molton Brown toiletries to flatscreen HD-LCD TVs, wireless internet and VoIP te
Check prices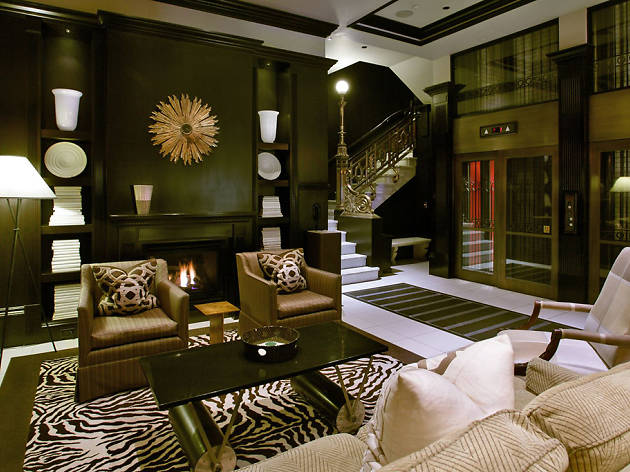 XV Beacon
In a former office building near the State House, XV Beacon opened in 1999, introducing contemporary boutique chic to Boston. Although there's more competition now, XV's air of discretion and exclusivity still carries considerable cachet. The sleek, spacious guest rooms are decorated in a lively mix of stripes and patterns, browns and beiges, and feature marble bathrooms and a lounge area with a grand gas fireplace (which, inexplicably, seems to emit heat whether you want it or not, battling with the air conditioning). The modern four-poster beds are a bit twee, but recent updates have introduced flatscreen TVs. The swanky restaurant, Mooo, offers steakhouse dining with a tongue-in-cheek twist. The hotel's free chauffeured car service is a boon, especially in winter, although its prime Beacon Hill location puts you just steps away from the Financial District and Back Bay.
Check prices
See more hotels in Boston