Win big at the Renegade Craft Fair giveaway
Enter for your chance to win home goods, jewelry and more, all totaling $806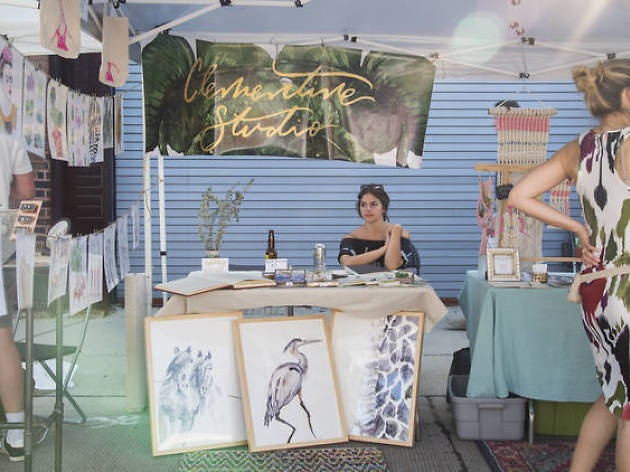 Hundreds of Boston's most talented crafters and makers will be setting up shop at Renegade Craft Fair at Cyclorama at the Boston Center for the Arts (539 Tremont St.) on June 24 and 25 and Time Out is giving you the chance to win a prize pack featuring products from the best of the best. Enter the Time Out Renegade Craft Fair Maker Giveaway for goodies (all valued at approximately $75 each) by several of the event's vendors.
The Renegade Craft Fair shows off the best independent handmade crafts in a vibrant marketplace setting, complete with great food and drinks. The fair attracts more than 325,000 shoppers in major cities, from Chicago and New York to Los Angeles and London.
Renegade Craft Fair Goodie Bag Giveaway Official Rules
CONTEST RULES: One entry per person. These competitions are open to any U.S. resident (unless otherwise stated) except employees of Time Out and sponsoring organizations, their agents or anyone directly connected to these promotions. No purchase required for this promotion. Contest valid 6/20/17 through 6/28/17 at 9:00AM CST. Winners must be 21 years of age or older unless otherwise stated. Prizes are as described above; no cash alternatives will be given. Prizes may not be sold, traded, transferred or refunded. Any and all federal, state and local taxes are the responsibility of the winner. If for any reason winners are unable to use prizes within the time specified, the participating organizations are not responsible for providing replacement prizes. No make goods will be given in the event of a canceled or rescheduled event.
DISCLAIMER AND WAIVER: Time Out does not endorse or make any representation about the prize or quality of the services that are part of the prize. By participating in this contest, entrants agree to receive promotional emails from Time Out and waive any claims against Time Out arising out of use of the prize and related services. The odds of winning are relative to the number of correct, eligible entries received; winners will be drawn at random from this pool.
Win big at the Renegade Craft Fair giveaway
More to explore