Heads up! We're working hard to be accurate – but these are unusual times, so please always check before heading out.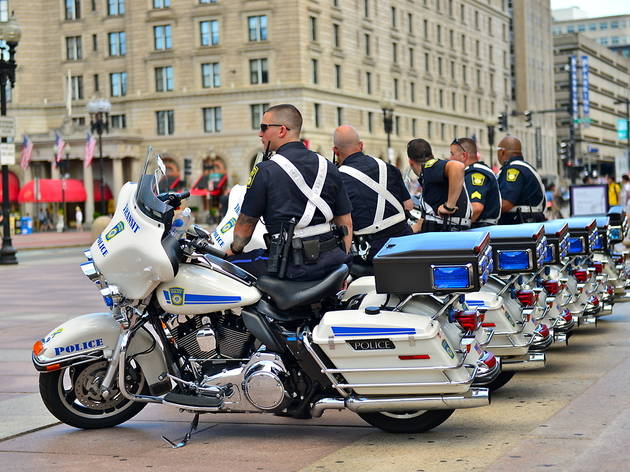 Local law and etiquette in Boston
How to stay on the right side of the law in the Hub
Buying/drinking alcohol 21. Proper ID is required to buy or be served alcohol: a passport should suffice, an out-of-state driving license might not.

Driving 16

Sex 16, for consensual heterosexual sex, although the laws regulating gay sex are blurry. Certain wording in the Massachusetts General Laws suggests that the age of consent for "unnatural acts" is 18. As this guide went to press, the Massachusetts Supreme Judicial Court had not repealed the state's ancient sodomy laws, but it has limited the law to cases that are non-consensual or committed in public places.

Smoking 18. Be warned: to buy cigarettes, ID is required from anyone who looks younger than 30.
If you run into legal trouble, contact your insurers or your embassy or consulate.

Australia 1601 Massachusetts Avenue NW, Washington, DC (202-797-3000).
Canada Suite 400, 3 Copley Place, at Huntington Avenue, Back Bay (617-247-5100). Copley T.
New Zealand 37 Observatory Circle NW, Washington, DC (202-328-4800).
Ireland 3rd Floor, 535 Boylston Street, at Clarendon Street, Back Bay (617-267-9330). Copley T.
South Africa 9th Floor, 333 E 38th Street, New York (212-213-4880).
UK 7th Floor, One Broadway, Cambridge (617-245-4500). Kendall T.
Gay and lesbian travelers
Although some neighborhoods (the South End and Bay Village, and Jamaica Plain for lesbians) are more welcoming than others, Boston is generally the kind of place where you can walk downtown hand in hand with your same-sex paramour and no one will bat an eyelid. The city's gay and lesbian population is one of the largest in the United States, and one of the most integrated.

But while the strict social and religious mores of its founders may have long since given way to laissez-faire liberalism, Boston has inherited from its Puritan ancestry a tendency toward aloofness—and the city is infamous among gay travelers for its "attitude" problem. Still, many gay and lesbian residents, most of whom are from somewhere else to begin with, adopt a frosty demeanor only because it's the local custom—given half a chance, they'll lower their guard soon enough.

For information on the Boston area's gay scene, plus a list of useful gay and lesbian organizations, check Out in Boston.
For emergencies dial 911. Otherwise, call the Boston Police on 617-343-4200. The headquarters are at 40 New Sudbury Street, Downtown, with another outpost at 650 Harrison Avenue, at East Dedham Street, South End (617-343-4250). For more information, visit the police's official website.
Smoking is banned in all indoor public places statewide, including bars, clubs and restaurants. Smokers now have to congregate out on the pavement to get their nicotine fix, although some bars have set up beer gardens equipped with heaters to help them get through Boston's brutally cold winter months.
Tipping is a way of life in the US, as the service industry is based largely on cheap labor. Waiters and bartenders, in particular, often make little more than $2 per hour outside of tips. That's why Americans tip much more than people in other countries, spawning the myth that US residents throw their money around trying to impress people by tipping heavily.

If service isn't included in your bill, tip waiters 15 to 20 per cent and bartenders around 15 per cent. Leave a 15 to 20 per cent tip for cabbies, hairdressers and food delivery people. In hotels, it's the norm to give bellhops and baggage handlers $1-$2 per bag and to tip housekeepers around $2 a night.