Heads up! We're working hard to be accurate – but these are unusual times, so please always check before heading out.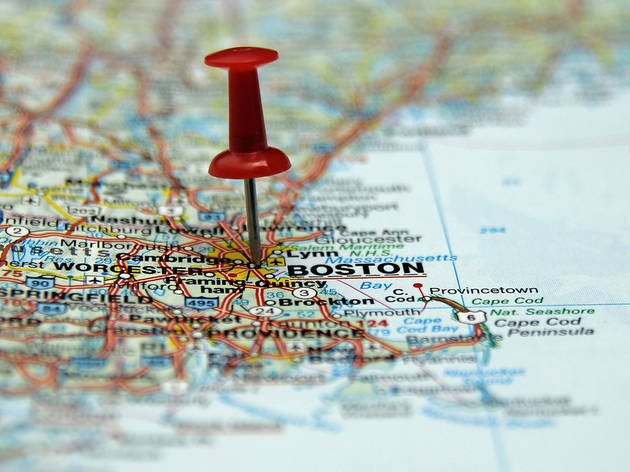 Traveling to and from Boston
Information for visitors on domestic and international travel to Boston
Traveling to Boston by air
Logan International Airport
800-235-6426, massport.com

On a spit of reclaimed land east of Boston, the airport is three miles from downtown. Its four terminals are connected by walkways and shuttle buses.

The subway (known as the T) is the quickest and cheapest route to and from the airport. The Airport T station is on the Blue Line, which runs to State or Gov't Center, a trip that takes about 15 minutes. T maps are available from information booths in the terminals.

The taxi rank is outside the airport's baggage reclaim area. The fare to downtown Boston is around $20-$25 ($35-$40 to Cambridge), though an extra $5 or so may be tacked on to cover toll fees. For a list of reputable taxi firms, see p251. If you want to travel in style, make a booking with Carey Limousine (617-623-8700) or Commonwealth Limousine Worldwide (617-787-5575).

The most pleasant way of getting to and from the airport is by boat. Rowes Wharf Water Transport (617-406-8584,) runs services between Rowes Wharf and Logan's Water Transportation Terminal; tickets are $10 one way. Harbor Express (617-222-6999) and City Water Taxi (617-422-0392) run similar services.
Aer Lingus 800-474-7427
Air Canada 888-247-2262
Air France 800-237-2747
AirTran Airways 800-247-8726
Alitalia 800-223-5730
American Airlines 800-433-7300
American Eagle 800-433-7300
British Airways 800-247-9297
Cape Air 800-352-0714
Continental 800-525-0280
Delta Air Lines 800-221-1212
Iberia 800-772-4642
Icelandair 800-223-5500
JetBlue Airways 800-538-2583
Lufthansa 800-645-3880
Midwest 800-452-2022
Porter Airlines 888-619-8622
SATA 800-762-9995
Southwest Airlines 800-435-9792
Spirit Airlines 800-772-7117
Swiss 877-359-7947
TACV 866-359-8228
United Airlines 800-241-6522
US Airways 800-428-4322
Virgin America 877-539-8474
Virgin Atlantic 800-862-8621
Traveling to Boston by bus
The Chinatown-to-Chinatown express used to be the cheapest way to get to New York from Boston, but the embattled Fung Wah Bus (617-345-8000) servicing this route has had its share of accidents and mishaps, allowing competitors to get in on this popular mode of transport for the cash-strapped. These days, you can also take Lucky Star (617-426-8801), or ride the double-decker, Wi-Fi enabled fleets of Bolt Bus (877-265-8287) or MegaBus (877-462-6342). All have regular departures, usually every hour or half hour, and cost around $15 or less. The Wi-Fi addition has given the latter two lines an edge, and though Fung Wah's rocky history has given safety-minded travelers pause, it remains popular. MegaBus leaves from Back Bay Station. All the other low-cost services arrive at and depart from the South Station Transportation Center (700 Atlantic Avenue, at Summer Street), which is also served by the following bus companies.
Recommended bus companies
Traveling to Boston by car
The three main highways that lead into town are the I-95; the I-93, which runs all the way to Vermont; and the I-90 (the Massachusetts Turnpike, or "Mass Pike"), which runs into New York State.
Traveling to Boston by rail
The national rail service Amtrak (800-872-7245) runs from South Station, North Station and Back Bay Station.