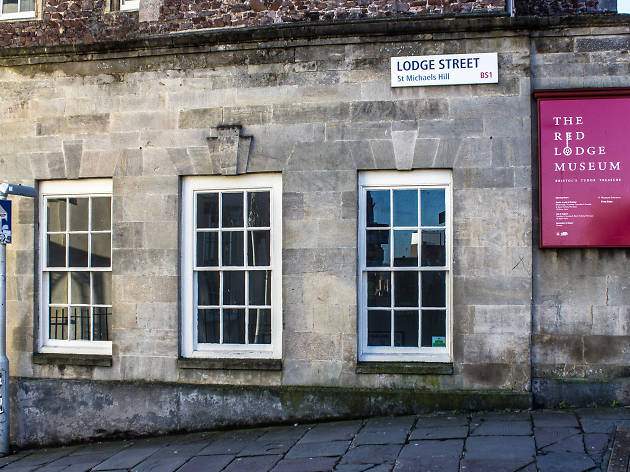 Hidden Tudor house and garden that's crammed cheek-by-jowl with modern-day Bristol
Even residents of Bristol can be forgiven for not knowing that the Red Lodge Museum is there. No one would ever imagine that beyond the small bright red door is a Tudor house, the last complete 16th-century room in the country, and a reconstructed Elizabethan knot garden.
The Great Oak Room, with its intricately carved wood panelling and ornate moulded ceiling is a testament to the merchant class and their new world wealth, as well as to skill and craftsmanship. From 1578, it took two whole years to complete.
What's astonishing is how the Red Lodge has escaped destruction time and again over the centuries. From remodelling in the Georgian era, to being used as a dissection theatre by 19th-century medical students, to today, when it's steps away from a hulking multi-storey car park.
Outside, overlooking Colston Hall, is the incongruous, elegant little Tudor knot garden, faithfully recreated using flowers and shrubs of the time.
There's not much information available, and while the volunteers are usually only too happy to supply you with facts and stories, it's enough to be able to wander through the rooms and appreciate that this strange little sliver of Elizabethan Bristol still exists.
Venue name:
The Red Lodge Museum
Contact:
Address:
Park Row
Bristol
BS1 5LJ