After the worldwide attention received by Hotwells 'cat pub' the Bag 'O Nails, it's clear that Bristol is no stranger to feline-filled establishments. And now it appears that the city could soon to get its first cat cafe.
With a plan to open near the city centre next year, You & Meow is setting out to offer a 'unique experience where customers can enjoy the company of our cats whilst savouring our selection of teas, coffees and delicious cakes'.
With the concept first finding success in Japan – where cat cafes have existed for at least the last decade – it makes sense that You & Meow will take inspiration from Japanese Zen Gardens, to create a 'relaxing environment for both cats and customers'.
They don't mention anything about the possibility of scratched up sofas, finding hairs in your coffee and dead mice under the table, but cat lovers are likely already prepared to overlook these potential kitty transgressions...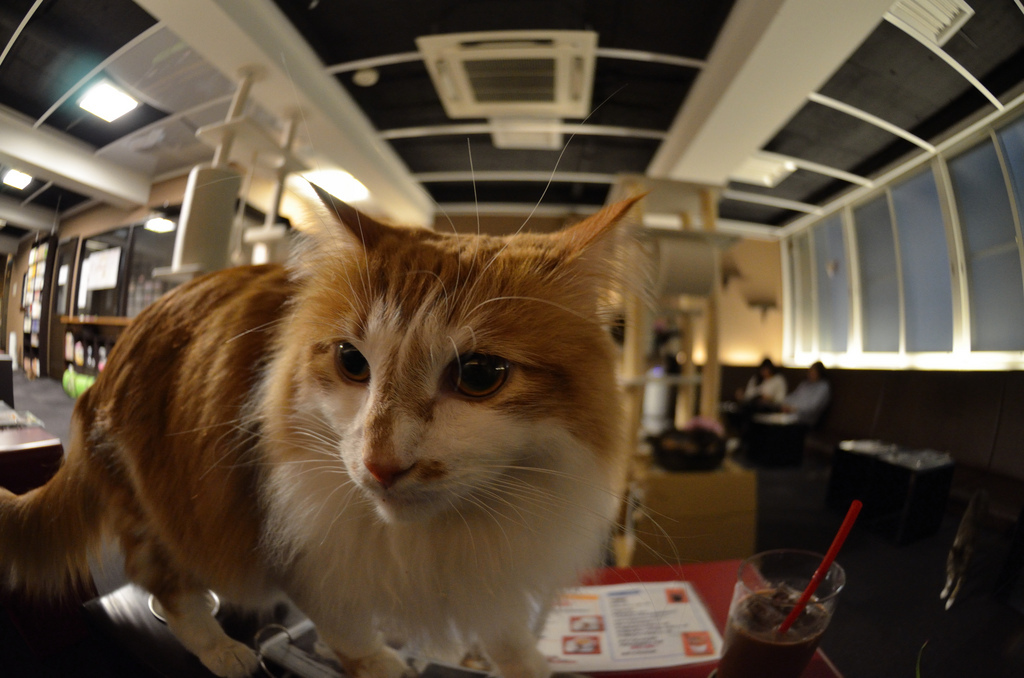 Flickr: Takahiro Kurebayashi
This is not the first time somebody has tried to bring a cat cafe to the city. Late in 2013, Minerva's Moggies (now known as House of Meow) attempted a crowdfund campaign to open what would have been the first cat cafe in the UK, but sadly failed to hit the investment target the campaign required.
You can keep up to date with You & Meow developments by following them on Twitter or Facebook.
Read more about Bristol's cat pub.