Bristol is a weird and wonderful place with a sense of identity that many other cities will struggle to top. If you're new to the city and looking for something to do, there are many obvious things one might suggest.
So, after you've walked the Clifton Suspension Bridge, sampled the local cider and completed the Banksy tour, what else could you get up to in Bristol that you're unlikely to manage anywhere else? From giant heads and underground caves to simply sampling the scenery, here are ten interesting suggestions:
1. Rock climb in a church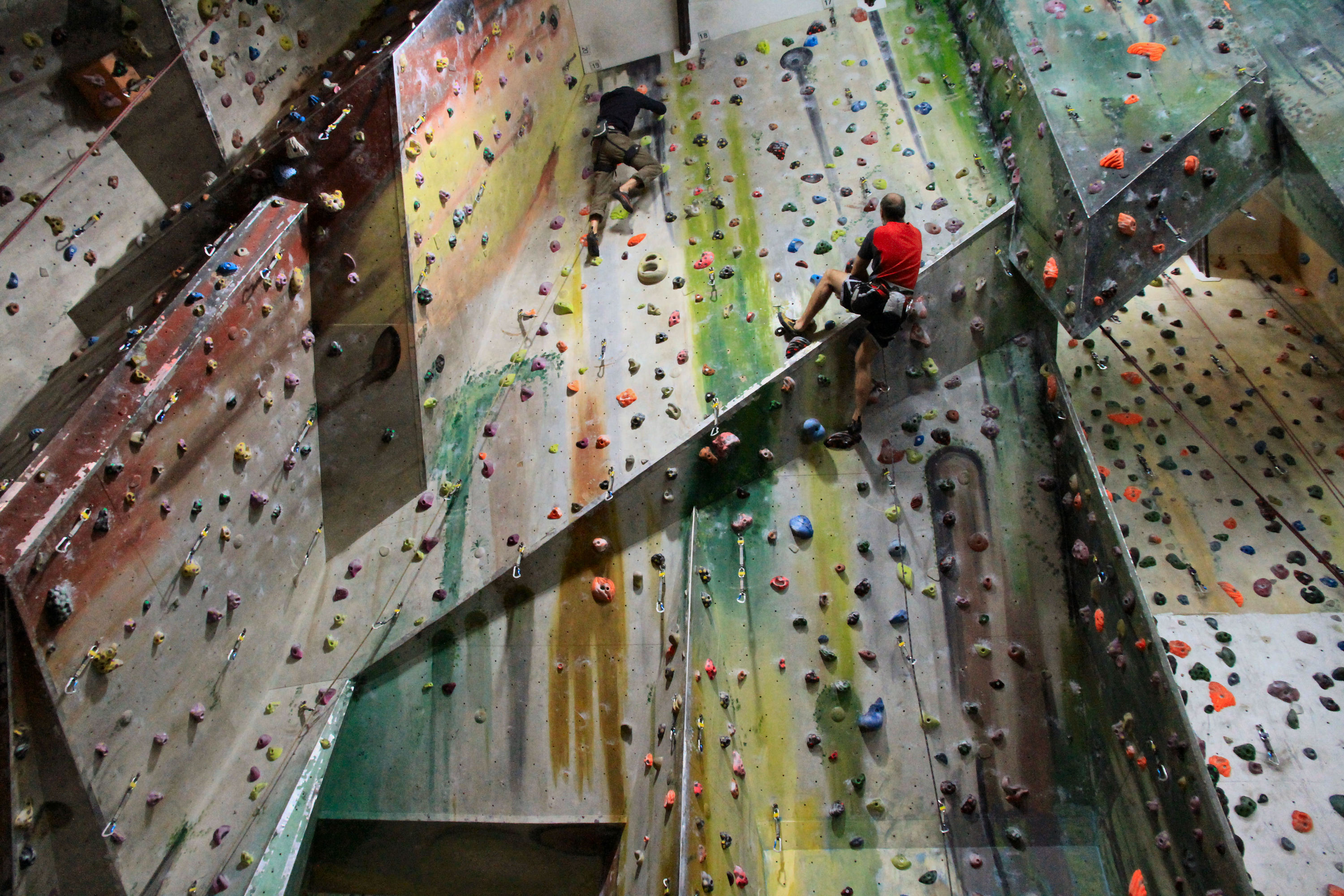 Flickr: Rockman of Zymurgy
If you're the active type, the opportunity to clamber up the walls of this fifteenth century church is not to be missed. The 12 metre high climbing walls sit alongside original arches and carvings, providing a unique atmosphere for adrenaline-junkies.
Undercover Rock. Bristol Climbing Centre, St. Werburgh's Church, Mina Road, Bristol, BS2 9YT
2. Sail on the boat that discovered America
Flikr: David McKelvey
Over 500 years ago, John Cabot and his crew set sail from Bristol to find a new trade route to Asia. Instead they discovered North America. For a taste of local history you can visit a replica of Cabot's boat, 'The Matthew', located at Bristol Harbourside near the M Shed.
The ship is open to the public most days and also organises a number of short cruise trips around Bristol Harbour and under the Clifton Suspension Bridge.
The Matthew. Princes Wharf, Wapping Road, Bristol, BS1 4RN
3. Explore Bristol's underground history
Flikr: GloomyCorp
Beneath Redcliffe Hill lies a maze of caves that are occasionally open to the public through two hour guided tours. In the past, the caves have hosted live theatre, including a performance of Macbeth, and are set to make a spooky location for a movie screening in 2016...
Redcliffe Caves, Lower Guinea Street, Bristol, BS1 6TJ
4. Cycle from Bristol to Bath
Flikr: jonl1973
The 13 mile path from Bristol to Bath is off-road and perfect for cyclists of any ability. Built along a disused railway line, the trail is almost completely flat – a rare luxury in Bristol. For a perfect summer day trip set off in the morning and arrive in Bath for a well-earned lunch and pint, before exploring the city.
Then, if your limbs are aching you can always get the train home!
5. Scoot on your bum down a natural rockslide
Just beyond the path to the observatory above Clifton Suspension Bridge is Bristol's very own natural rock slide. While enjoying the famous view, you can slide down the polished rock, graced by thousands of Bristolian bottoms for generations.
The 'Slidey Rock' (also known as the 'Slippery Rocks' or 'The Sliding Rock', depending on who your Bristolian grandparents were) are much more exciting than the classic tourist photo in front of the bridge.
Clifton Down, Bristol, BS8
6. Get your skates on at BUMP Rollerdisco
BUMP Rollerdisco
Sure, you've been to a roller disco before. Was it inside a church, though? On the first Friday of the month the Trinity Centre is transformed into an '80s rollerdisco by BUMP Rollerdisco (Bristol is big on its alternate uses for churches, you see).
Show off your skating skills on the dancefloor or alternatively grab a drink from the bar and watch the pros do their thing.
BUMP Rollerdisco, Trinity Centre, Trinity Road, Bristol, BS2 0NW
7. Get your photo taken with a giant's head
Where else can you get your photo taken with a huge giant's head? This sculpture is located in the grounds of Ashton Court and commemorates the local legend of the Bristol giants, Goram and Vincent.
According to folklore the two giants both fancied the same woman, Avona. She offered herself to whichever of them could drain the lake between Bradford-on-Avon and Bristol and the sculpture depicts the loser, Goram. While you are there you could also check out Ashton Court Mansion and wander around the surrounding grounds.
Ashton Court, Long Ashton, Bristol, BS41 9JN
8. Take to the water with the Bristol Reggae Society
We've all heard of the Thekla, but for a more intimate experience try the University of Bristol's Reggae Society Boat Party. The event, open to students and non-students alike, generally happens in early October. Drift along the Avon for the afternoon on a vessel fully equipped with its own sound-system and bar.
Bristol Reggae Society Boat Party, Welsh Back, Bristol BS1 4SB
9. Relax at a Victorian lido
Flikr: Nick
For a slightly different water-borne experience try the heated-outdoor pool at Clifton Lido. There's also a spa and restaurant on-site, serving up delicious tapas and a lavish tasting menu.
Bristol Lido, Oakfield Place, Clifton, Bristol, BS8 2BJ
10. Strike out to a retro bowling alley
This diner-cum-bar-cum-bowling alley even has its own vintage clothing shop and hosts live music. Have a game on the old-school lanes before treating yourself to a boozy shake from the bar.
The Lanes, 22 Nelson Street, Bristol, BS1 2LE
If you're a new student in Bristol check out our list of things every Fresher in Bristol must do for more activities to tick off your bucket list.