Movie lovers rejoice because Scalarama – a month long celebration of cinema – is taking over the UK, and Bristol, this September.
If you haven't heard of Scalarama before, here's a little backstory: once upon a time in ye olde London town there was a cinema. Nestled in the bosom of a lively King's Cross, prior to its gentrification, The Scala (previously known as The King's Cross Cinema) was renowned for its unique programming of double features and cult and classic films.
Sadly, like many iconic cinemas across the UK, the Scala has since closed its curtains. It first shut in 1993 but reopened in 1999 as a club after a refit.
Later, Philip Wood – who co-founded the Roxy Bar & Screen in London – started up a repertory cinema revival that first took the city, and then the whole of the UK, by storm. Scala Forever, launched in 2011, was a season of film screenings and events including a commemorative program celebrating the Scala's history. It saw 27 venues across London take part.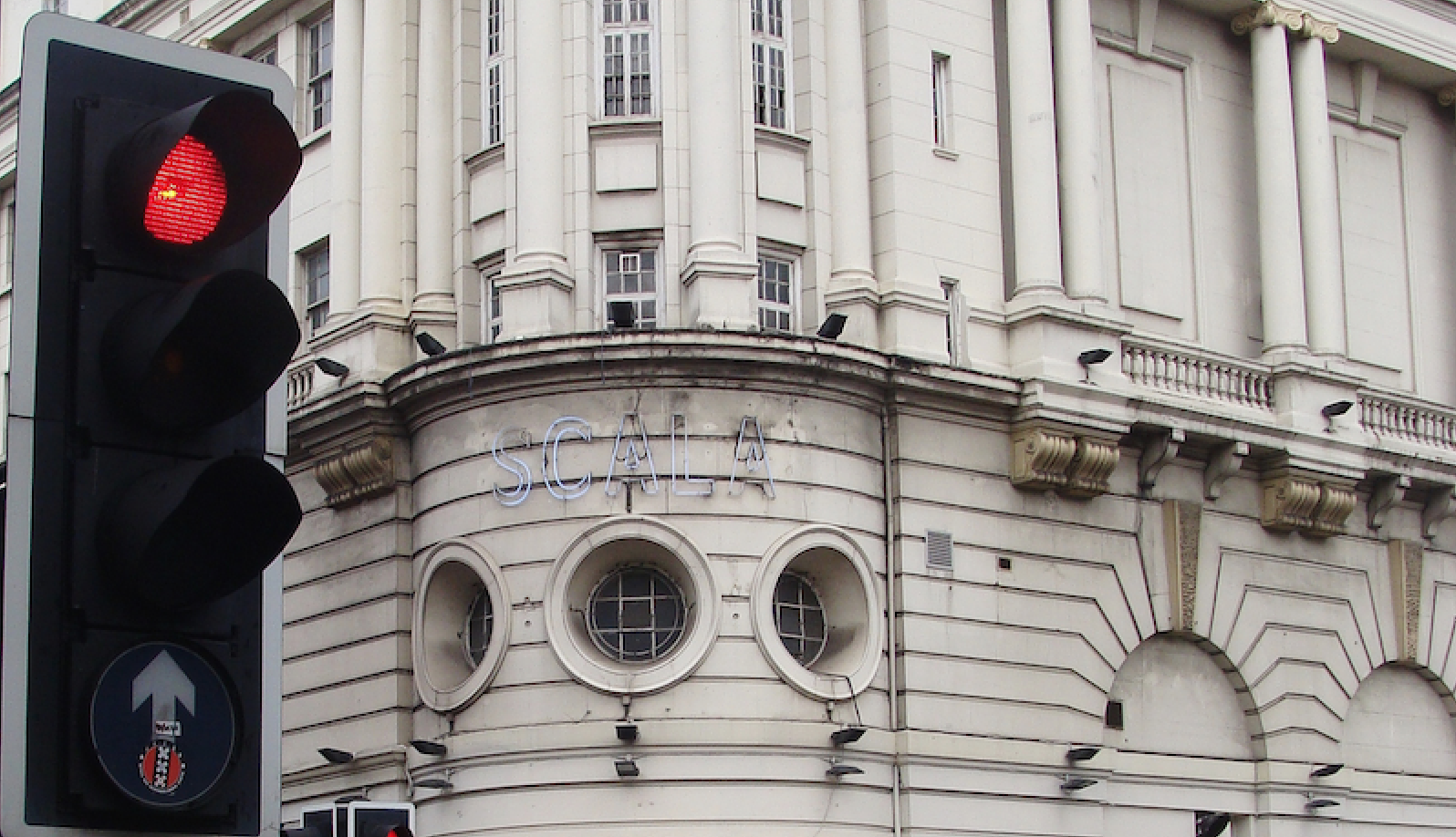 Flickr: Nick
The success of Scala Forever then gave rise to Scala Beyond, a nationwide celebration of cinema involving 132 exhibitors and with 272 screenings across the UK.
From this, Scalarama was born: an entire month dedicated to filling the land with cinemas. Mostly repertory in its programming and engaging anyone enthusiastic enough to get involved, Scalarama is now in its fifth year, bringing the best in film and digital in cinemas, film clubs and pop up venues across the country.
Scalarama is also an opportunity for new and seasoned purveyors of cinema to be bold in their programming. Many of the screenings are inspired by the core programming team – headed up by Philip Wood and Michael Pierce under the banner of Cinema Nation. This research and development agency is a champion of all forms of film exhibition and, through its central coordination, helps make screening fees more commercially viable on the understanding that multiple venues will book the films.
If venues don't fancy taking part in core programming, that's fine, too. The event encourages its participants to be bold, but the aim is to be inclusive, not restrictive. And it doesn't hurt that being involved gives venues free inclusion in a national marketing campaign.
There's a national newspaper (in Bristol, you can collect yours from FOPP), and web listings hosted by Screening Film and, for first-time exhibitors, a great network of practical and friendly support.
Across the UK, there are over 300 confirmed events. In Bristol, we have 32 screening events listed already and more may pop up as September approaches.
Scalarama schedules are available to collect from 20th Century Flicks video shopArtwork by Rich Fox
The current line up includes just about everything, from a celebration of photochemical film prints, early Soviet cinema, VHS and video nasties, feminist films and movies directed by women. There's even a Nicolas Cage spectacular, where you can catch 'Wild at Heart', 'Con Air' and 'Drive Angry'.
It's a wild and varied bunch, and its already getting people exited: advance tickets for Cannoli & Gun's spaghetti and meatball screening of 'Goodfellas' and the Bristol Bad Film Club's screening of 'Roar' at Windmill Hill City Farm have already sold out.
Still, there's plenty more to enjoy, with events from a range of organisations and film clubs, including Bristol Silents, Hellfire Video Club, 20th Century Flicks, The Cube, Bristol University's Fine Film Club, SeventySeven, Lazy Dog, Bristol Radical Film Festival and more.
Scalarama takes place all across the UK, from September 1-30. You can find out all of the events taking place near you on the website.
Find the latest movie reviews and showtimes with the Time Out Bristol film guide.