Gigs in Bristol
Check out the best live music concerts and gigs in Bristol over the next few weeks and months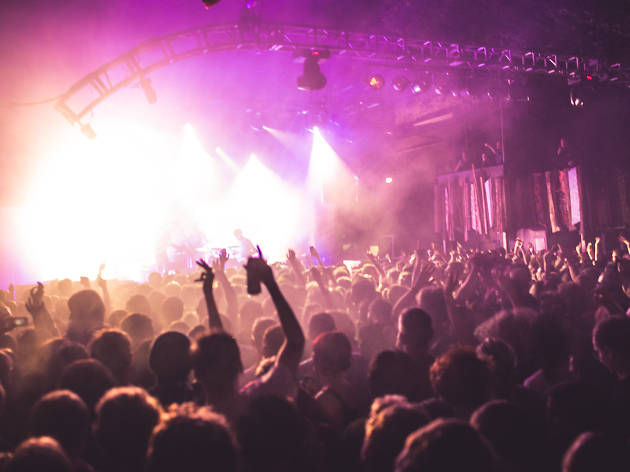 Few places in the UK - and beyond - can even begin to think about matching Bristol when it comes to live music and gigs. We've obviously got some seriously good live music venues and clubs but it's who's playing at them that really makes them what they are. Below, we've put together the gigs and live shows taking place at Bristol bars, clubs and music venues over the next month, so pick your poison and partake in some very pleasant aural entertainment.
Bristol gigs and concerts
The band pays homage to Mark Bolan and his glam rock legends, known for the hits Get It On, Ride A White Swan and 20th Century Boy.
Read more
Psychedelic, alternative rock collective from Oklahoma City, known for their out-of-this-world lyrics and space-rock compositions.
Read more
David Coverdale's hard rock outfit has its best known songs from throughout the band's history covered live.
Read more
The former Smile Smile frontman from the USA performs his indie-rock originals.
Read more
The six-piece outfit from John O'Groats comprising of Jordan Shearer, Jamie Swanson, Kevin Swanson, Calvin Wilson, Liam Whittles and Darren Coghill play indie originals.
Read more
The notorious Los Angeles-formed hard rock outfit have their music performed in an authentic style.
Read more
Show more
The best pubs in Bristol