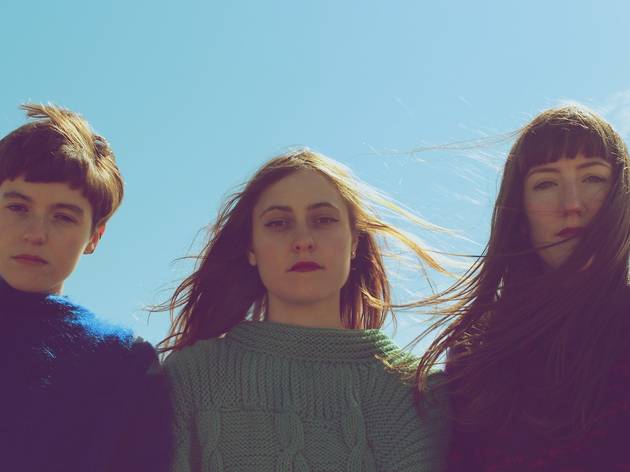 Brilliant psych-pop from the lovely ladies of Stealing Sheep.
Liverpool three-piece Stealing Sheep are Becky Hawley, Emily Lansley and Lucy Mercer, who together blend expertly the best bits of folk, pop and psych for a DIY sound that's got lush, feminine vocals, swirling dreamlike synths and upbeat guitarwork.

With influences as far-ranging as Dirty Projectors, Haunted Graffiti by Ariel Pink, Alt-J, Santigold and Paul Simon, the band's most recent album, 'Not Real', has made more of a move into 80s-land, with the bouncy, percussion-heavy 'Apparition' its definite standout track.