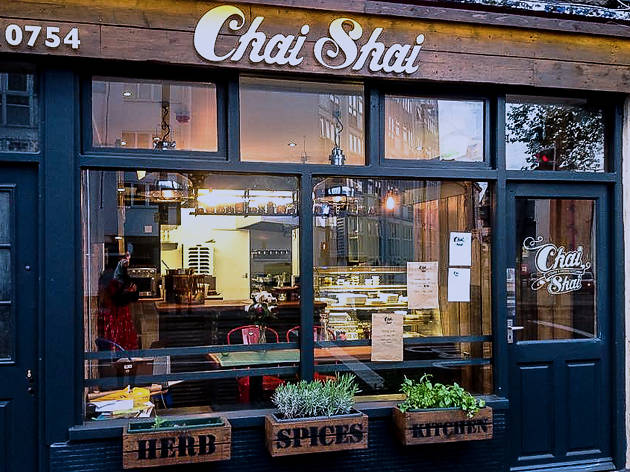 A short menu of freshly made Indian meals offers the likes of rich lamb, succulent chicken and lighter veg dishes that are free from grease
The small potted herb garden outside is an indication that Chai Shai isn't your standard curry house. Instead, this is Indian food via Bangladesh, that won't leave your hands dripping with oil.
The gost (mutton), £7.20 served with seasonal vegetables, is certainly not dressed as lamb – and has a rich flavour. The achari chicken (also £7.20) is prepared in pickle spices and drips off the bone. Visit at lunchtime to sample these in smaller portions for £5.99, or try a lighter option of seasonal sabji (which might feature the likes of cauliflower, spinach or butternut squash) and roti for £3.99.
A menu of no more than 20 options means you're guaranteed to enjoy freshly cooked food. The serving area has recently been moved back a few feet, meaning more space for tables inside, and, although the original deli idea is no longer at the fore, Indian cookery classes are due to start soon.
You're also guaranteed one of the warmest welcomes in town from Faruk and Shilpi Choudhury, who were still Lord and Lady Mayoress of Bristol when they opened Chai Shai at the start of 2014. If you're eating in and fancy a drink that's not a lassi or a coffee, Faruk and Shilpi will let you grab a pint from the Bag o' Nails a few doors down.
Alternatively, go to Chai Shai with a tiffin (available to buy from any of the Thali Cafés in town) and they'll fill up the four layers for you, with an extra brown paper bag full of poppadoms, pakoras, homemade chutney and roti.
Venue name:
Chai Shai
Contact:
Address:
4 Jacobs Wells Road
Hotwells
Bristol
BS8 1EA