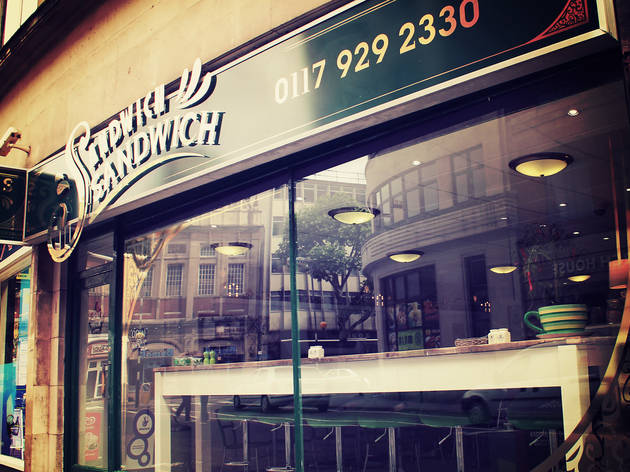 1/2
2/2
Satisfying deli sandwiches that come stuffed with meaty American-style fillings. Salads are also excellent if you're watching the carbs
Forget quaint British sarnies with the crusts cut off, filled with thin, lank cucumber and bland-as-beige cream cheese – if the Americans have taught us anything, it's that sandwiches can be interesting. Less British, and less the thing of lunchbox nightmares.
This is 'deli' sandwich making in the truest sense – fresh ingredients, pink beef, tomatoes with a vine still on them, balsamic reductions – all the things that assure you the taste about to hit your face will be special. Try the Southern Fried Chicken, coleslaw and spicy Creole sauce (£3.75) for a crisp filling with some fiery heat. Or chow down on a hot meat mess of meatball provençal, melted swiss cheese, sautéed onions, iceberg lettuce and jalapeño mayo (£4.95) that would put any supermarket sandwich to shame.
And if a sandwich doesn't suit, try the incredible salad cart (small £3.95, or box busting large £5.95) for a meat or fish dish and a dizzying selection of healthy and not-so-healthy salads, pickles and pastas.
Venue name:
Sandwich Sandwich
Contact:
Address:
48-52 Baldwin Street
Bristol
BS1 1QQ