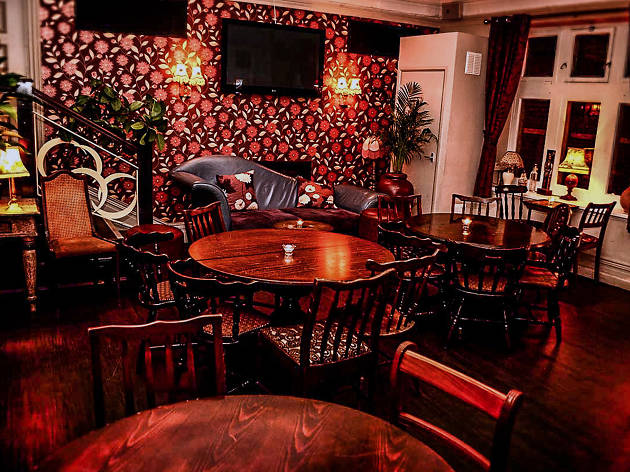 Tapas, sandwiches and roasts crowd the menu, but the burgers are the star. Toppings have a British twist, in a refreshing take on this classic American staple
The Kings Arms, at the top of Whiteladies Road, may have a fine menu of tapas and British staples, but it's the burgers that really shine. Locally sourced prime steak mince is spiced and herbed brilliantly – and could be one of the finest solitary patties in the city.
Toppings are refreshingly British, providing a welcome break from the glut of American offerings found elsewhere. The Classic, an 8oz steak burger, comes with homemade tomato and apple chutney (£9.50) that really brings out the best in the meat. The lamb burger (£10.95), meanwhile, is topped with a delightful concoction of apple and mint chutney, and roasted goat's cheese. All burgers are served with a choice of fries or salad – it is no-nonsense, honest grub at its best.
If you're not in the market for burgers then the sandwiches are equally wholesome, packing some hefty, locally sourced fillings.
Venue name:
The Kings Arms
Contact:
Address:
168 Whiteladies Road
Clifton
Bristol
BS8 2XZ