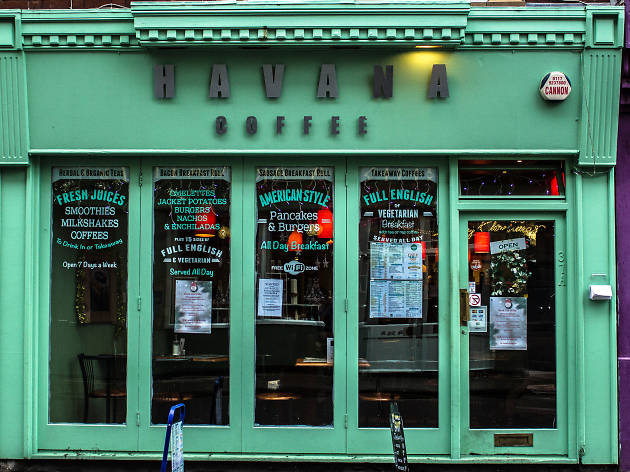 Time Out says
One of Cotham's most popular breakfasts spots, this Cuban-inspired café also does some of the best burgers in town
Cotham's Havana Coffee is the stuff of local hangover legend. Rock up worse for wear (anytime before 5pm); choose from a selection that includes numerous takes on the classic full English (meat and veggie options available), pancakes and sandwiches; leave sated and cured.
Or so it goes for the steady stream of students, WiFi workers and hungry builders that make Havana one of this neighbourhood's most popular breakfast spots.
The low-key feel, fiercely loyal clientele and reasonable pricing give this place an instant insider's feel. Even the Guevara-heavy decor manages to be charming rather than annoying, especially in summer when the folding doors are flung back and a bright and breezy outdoor-indoor eating vibe prevails.
There are weekday deals, but even at the weekend, this is a safe haven for wallets that took a battering the night before. Our tip: try the special breakfast with extra hash browns and don't go 'big' unless you're ravenous – portions are on the generous side.
Already done breakfast? You won't want to make that mistake again but there are burgers, enchiladas and tapas to check out too.
Details
Users say