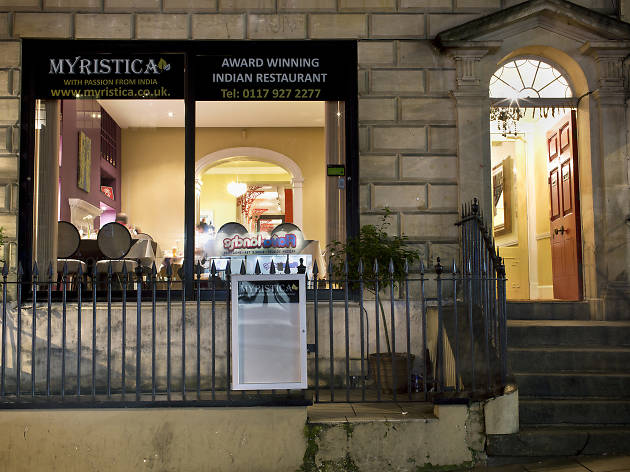 Myristica has a rising reputation. Since opening, it's bagged countless awards, and was named by one national newspaper as among the best 20 indian restaurants in the UK.
Certainly, the food is delicious. While there are variations on tried-and-tested curry house favourites – Chicken Tikka Masala, Vindaloo, Rogan Josh, and so on – the 'A La Carte' menu boasts numerous intriguing options for those keen on authentic regional dishes and modern Indian cuisine. It's rare, for example, to see halibut tail, duck, guinea fowl and scallops on a curry house menu, but these each form part of some of Myristica's most memorable dishes. All are delicately spiced – even those with a greater hit of chili heat – and beautifully presented.
Browse the menu, and you'll also notice a number of charcoal-grilled kebabs and simple meat dishes. These are well worth trying, with the mixed kebab platter offering perhaps the best option.
Perhaps unusually for an Indian restaurant, Myristica also boasts an impressive – not to mention extensive – wine list. The friendly waiters are more than happy to suggest wines to compliment dishes, adding a touch of class to the dining experience.
Venue name:
Myristica
Contact:
Address:
51 Park Street
Bristol
BS1 5NT