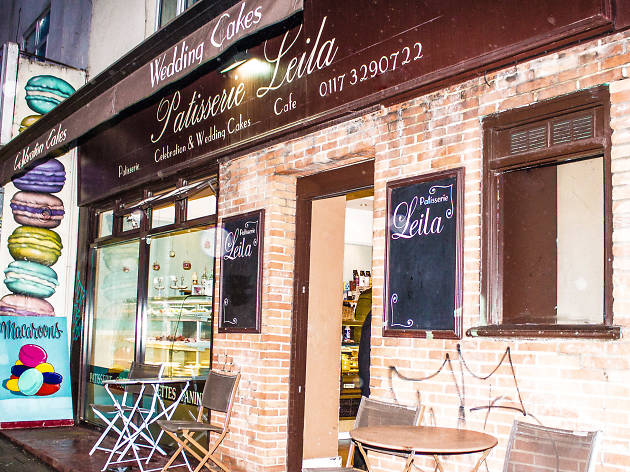 Brightly coloured, beautifully presented macarons are the main feature here, alongside a freshly made selection of excellent baguettes, pastries and cakes
The first thing you'll notice about Patisserie Leila is the striking pile of macarons skilfully spray painted on the wall outside.
Have a peek through the windows and you'll see life imitating art in the form of brightly coloured macarons in a display that's up there with those of the best patisseries in France.
There's a lot more than just macarons to feast on here, though. Other delicacies include gateaux and tarts, and a whole host of delicate pastries that wouldn't look out of place in Paris. If you're looking for more than sugar, Patisserie Leila also offers filling baguettes and other savoury treats.
Pop in at lunchtime to explore the menu in full, which features a range of food made fresh on site. Start with something savoury, before taking your pick from the patisserie selection to go with a great cup of coffee. Perfect for those grey dreary days when you need a bit of cheer.
Venue name:
Patisserie Leila
Contact:
Address:
88 Stokes Croft
Bristol
BS1 3RJ

Opening hours:
Mon-Fri 8am-6pm; Sat 9am-6pm; Sun 10am-6pm