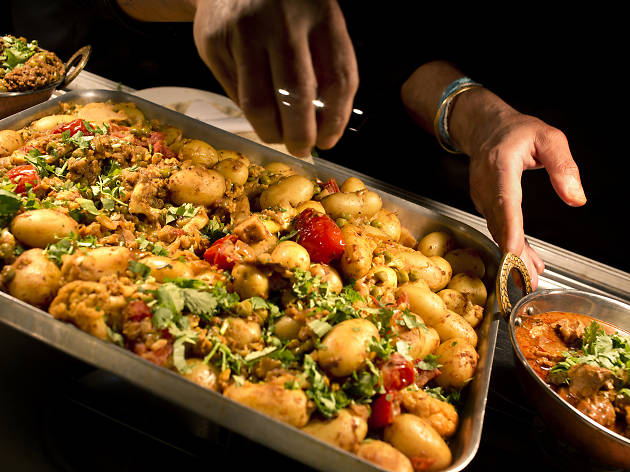 1/2
© Chris Hoare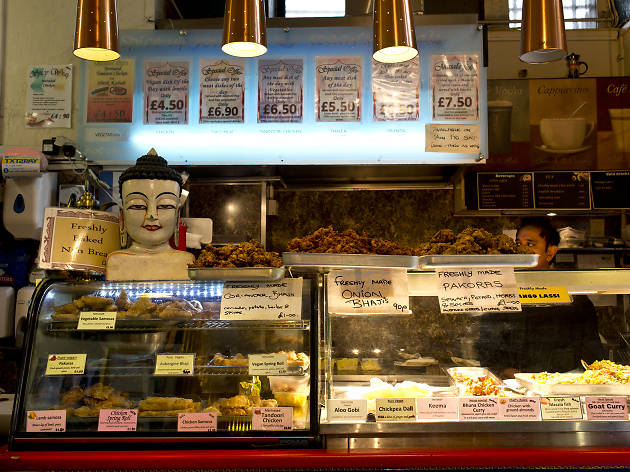 2/2
© Chris Hoare
Bristol's street food scene has made great strides over the last couple of years, with the traders of the BEATS collective, in particular, getting rave reviews. It would be interesting to know what Spice Up Your Life founders Bill and Suki Wagay make of this street food explosion, for they've been serving up delicious, authentic Punjab food on the go from their St Nicholas Market location for the last decade.
Unfussy, fresh and simple, with bold spicing and a notable lack of artificial colours and flavours, their ever-changing menu rewards regular lunchtime visits. While there are daily meat specials, their reputation was forged on offering tasty vegetarian and vegan options. For a more authentic Punjabi street food experience, it's this side of their menu that you should concentrate on.
There are various meal deals and combinations available, homemade soft drinks to wash down your curry, and plenty of snacks for those who don't fancy getting stuck into a full plate of curry and accompanying rice. Even a veritable feast won't make a massive dent in the wallet, making Spice Up Your Life an essential destination.
Venue name:
Spice Up Your Life
Contact:
Address:
Glass Arcade
St Nicholas Market
Bristol
BS1 1HQ