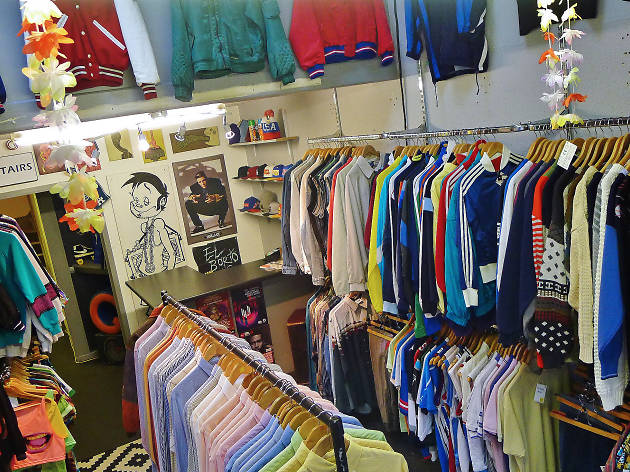 Colourful vintage emporium that'll transfer your knackered trainers into a pair of rollerskates
Perhaps less known for its vintage than its range of local and handmade street wear and graff artwork, Don Majors could easily be overlooked by the eagle-eyed thrift shopper. But take a look inside and you'll be greeted by a collection of covetable vintage street wear pieces at comparatively low prices. Stood near the junction of Cheltenham Road and Gloucester Road- the longest stretch of independent traders in Europe – Don Majors' individual style is ideally placed.
Specialising in '90s sports and street wear, the vintage selection features classic Ralph Lauren shirts, Levi's jeans and jackets, quirky tees and one-offs. Lined denim jackets –increasingly hard to get hold of for less than £80 – cost £30-£40 here and are well worth checking out. Vintage snapback caps are another bonus, considering their scarcity in competing retailers. Besides the volumes of men's clothing, there's also a choice range of women's vintage; mom jeans, oversized basketball vests and gaudy '80s-style sweats are on-point with Bristol street fashion.
A slightly random, but unquestionably awesome highlight of Don Majors is the option to pay for your favourite kicks to be transformed into the trendiest roller skates you've ever laid eyes on – the perfect match for your retro '80s sweat. Only in Bristol…
Venue name:
Don Majors
Address:
233a Cheltenham Road
Bristol
BS6 5QP