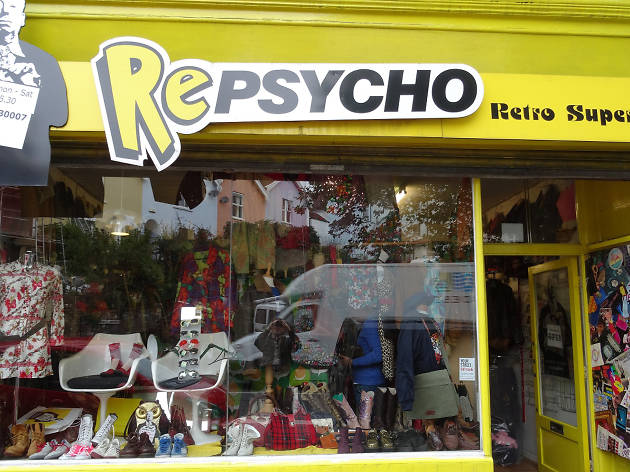 Three-floor vintage warehouse, with homewares upstairs and vinyl in the basement
One of the oldest exclusively vintage shops in the city, RePsycho opened its store on Gloucester Road in 1995, but has in fact existed as an entity for much longer, having previously traded at Portobello Road in London and at university campuses. The owners – who were selling vintage before vintage was even a thing – naturally know a thing or two about the lure of second-hand, offering three individual floors that could literally entertain you for hours.
The ground floor is packed with all sorts of vintage clothing; printed shirts, shell suit jackets, denim, sequinned party wear and footwear to rival the selective standards of Urban Outfitters. The owners stress, however, that the RePsycho philosophy is never too precious, and items are priced in the view of moving them on to a loving new home as soon as possible.
Head up to the first floor and you find yourself in a mesmerising '60s time warp, stacked with fun trinkets and unique homewares that make you yearn for the funkiness of yesteryear. Explore the basement and discover a wealth of second-hand records from all genres, including dance music classics, always in favour with the area's abundant DJs. There really is something for everyone here.
Venue name:
RePsycho
Contact:
Address:
85 Gloucester Road
Bristol
BS7 8AS