Uncle Sam's American Vintage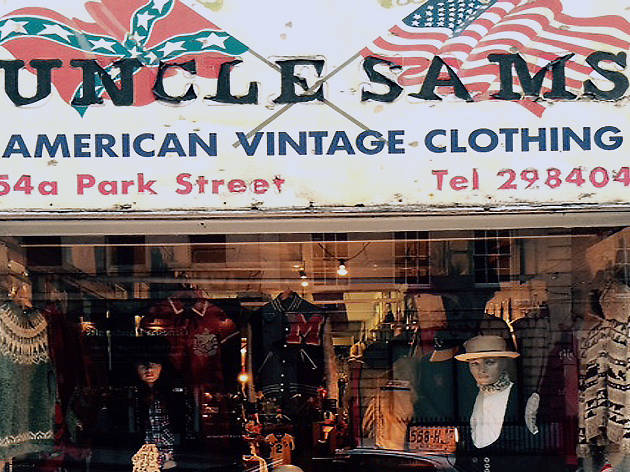 Incredibly popular vintage superstore heaving with quality garments, mainly from the '40s to the '80s
The longest-running vintage clothing shop in the city, Uncle Sam's opened in 1984 and has since continued in the enduring desire to supply the very best American vintage to Bristol's coolest cats. Importing the hand-picked stock straight from California, the store is jam-packed with pieces dating predominantly from the '40s to the '80s, resolutely avoiding any sniff of hackneyed reproduction vintage. Now one of three vintage outlets on Park Street, it is this authenticity that keeps Uncle Sam's high in the popularity stakes.
Uncle Sam's isn't the easiest to browse – simply due to the volume of stock occupying the small space – but keen eyes will never be disappointed, given enough time and patience. And the original cinema posters, retro fixtures and jukebox embellishing the place can only enhance the shopping experience. Quality denim, leather, varsity sweaters, sportswear and work wear are available at very competitive rates, as is the plentiful and rare vintage vinyl.
The owners' vintage obsession has also lead to the recent fulfilment of their long-term ambition to launch a sister store focusing exclusively on rare, fine menswear items dating from the '30s to the '60s; Dustbowl Vintage opened in 2012 and is situated in Clifton Arcade.
Venue name:
Uncle Sam's American Vintage
Contact:
Address:
54a Park Street
Bristol
BS1 5JN