Theatre shows in Bristol
Plan ahead and catch the best theatre shows and musicals in Bristol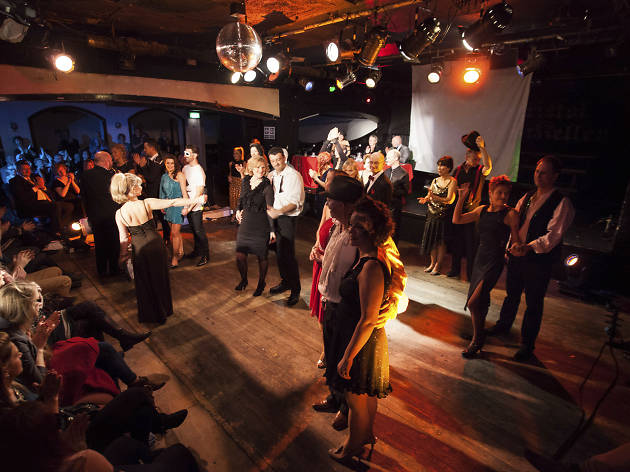 There's always something good going on at Bristol theatres - so much so, in fact, that you sometimes need a helping hand in knowing exactly where to get your thespian fix. Which is why we've put together this list of all the best theatre shows taking place in Bristol over the next month. Feel free to peruse. And if you need somewhere to eat for a little pre-theatre dining? Check our best Bristol restaurants list - there are some crackers.
Upcoming theatre shows and musicals
London youth theatres, schools and colleges perform 10 new specially-commissioned plays as part of the annual festival.
Read more
Vika Bull stars in this narrative concert surrounding the soul legend and her turbulent life, featuring The Essential R&B Band.
Read more
Lyn Paul stars as Mrs Johnstone in Willy Russell's emotionally powerful musical about twins separated at birth, who grow up on opposite sides of the tracks unaware of each other. Directed by Bob Tomson.
Read more
Unfolding Theatre in association with LittleMighty presents a show about people's relationship with music. Featuring Ross Millard from The Futureheads, Maria Crocker from The Letter Room and Alex Elliot from Northern Stage.
Read more
The well-known musical is performed by students of the drama school after just 48 hours of rehearsal.
Read more
The multi award-winning Cheek by Jowl presents Shakespeare's tale of a delusional king, who causes damaging issues with his family and ultimately tears them apart. Directed by Declan Donnellan.
Read more
Show more
20 great things to do in Bristol